Academy trusts struggle to manage 'serious' threat of asbestos in schools, unions say
'It is disgraceful that teachers and former pupils continue to die because they were exposed to asbestos in schools'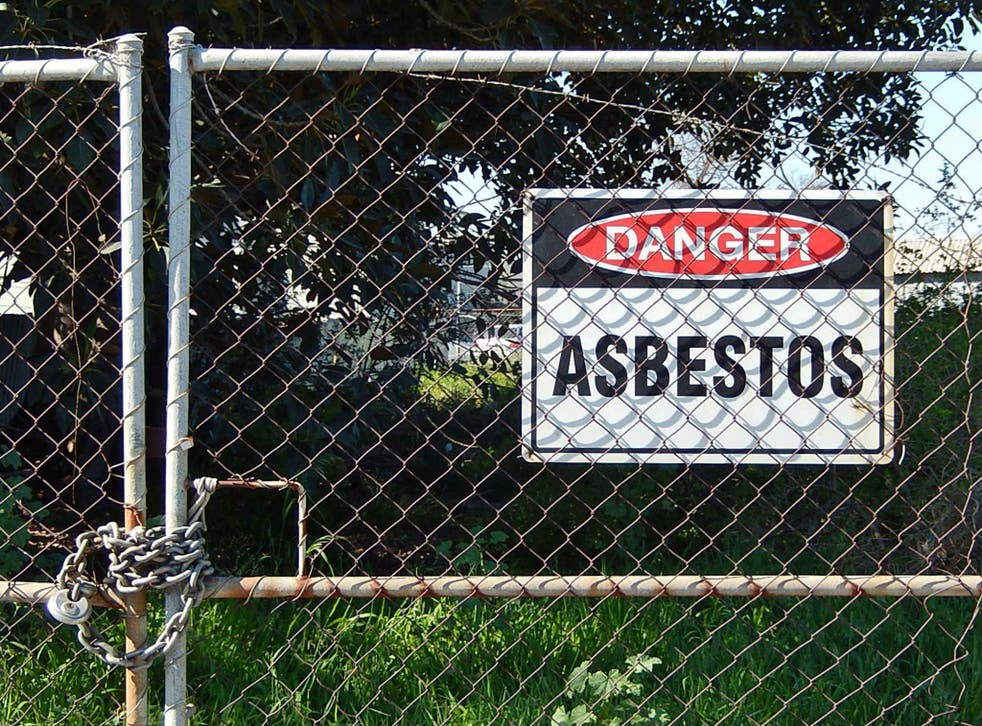 Academy trusts are struggling to manage the "serious" threat of asbestos in schools, unions have said.
More than 1,800 academies contain asbestos, according to new figures from the Joint Union Asbestos Committee (JUAC) – who said that the lives of children and teachers continue to be put "at risk".
There were 54 reported incidents of asbestos exposure within academies, according to data from freedom of information (FOI) requests. It was found in classrooms, libraries and toilets.
Despite this exposure, only five multi-academy trusts said enforcement action had been taken against them by the Health and Safety Executive in relation to asbestos management.
Unions said the real number of exposures is likely to be much higher as more than half of the trusts that were sent FOIs either refused to provide the information or provided incomplete responses.
And among the trusts that responded on asbestos, some said they did not hold records of exposure incidents, meanwhile others did not have an asbestos management plan in place.
The report from the JUAC concludes: "There was no uniformity across the trusts with regards to asbestos management. Some trusts provided examples of good practice, but many did not.
"It was clear that there are no standardised procedures followed when schools transfer to academy trusts. This highlights a serious problem with the increasing fragmentation of the education system."
The JUAC is calling on the Department for Education to maintain a central database of the location and condition of all asbestos in schools.
Kevin Courtney, joint leader of the National Education Union, said: "It is disgraceful that school staff and former pupils continue to die because they were exposed to asbestos in our schools.
"These findings show that the government's policy of leaving asbestos in situ is not working."
Chris Keates, general secretary of teaching union NASUWT, added: "How many more years do we have to wait and how many more lives of children and young people and staff must be put at risk before the government acts to remove this deadly substance.
"Whilst the failure of the government to ensure there is in place a programme for the phased removal of asbestos from schools is shocking enough, equally shocking is its failure to ensure that it is managed consistently across all schools."
UK news in pictures

Show all 50
A recent Public Accounts Committee report into academies raised concerns about the lack of information that the government holds about the extent of asbestos in schools.
"Asbestos is a significant, and potentially dangerous, problem in many schools," it said.
And last week, a survey from the NASUWT revealed that seven in 10 teachers suggested that there are signs of leaks, damp or mould around their school.
John McClean, chair of the JUAC said: "This information confirms that the government's policy of managing asbestos in schools has failed.
"There is absolutely no uniformity in how multi-academy trusts are managing their asbestos, and no standardised procedures followed when schools transfer to academy trusts."
A Department for Education spokesperson said: "We expect all local authorities and academy trusts to have robust plans in place to safely manage asbestos in buildings, and provide detailed guidance for them on doing so. We have recently launched a new Asbestos Management Assurance Process to ensure they are following these requirements.
"We have also invested £5.6bn in the maintenance of school buildings, including removing or encapsulating asbestos when it is the safest course of action to do so."
Register for free to continue reading
Registration is a free and easy way to support our truly independent journalism
By registering, you will also enjoy limited access to Premium articles, exclusive newsletters, commenting, and virtual events with our leading journalists
Already have an account? sign in
Register for free to continue reading
Registration is a free and easy way to support our truly independent journalism
By registering, you will also enjoy limited access to Premium articles, exclusive newsletters, commenting, and virtual events with our leading journalists
Already have an account? sign in
Join our new commenting forum
Join thought-provoking conversations, follow other Independent readers and see their replies