Book by transgender campaigners lets young readers decide gender of the main character
Tiny, the hero of Sarah Savage's Are You a Boy or Are You a Girl?, is equally fond of dressing up as fairy, a knight and a football player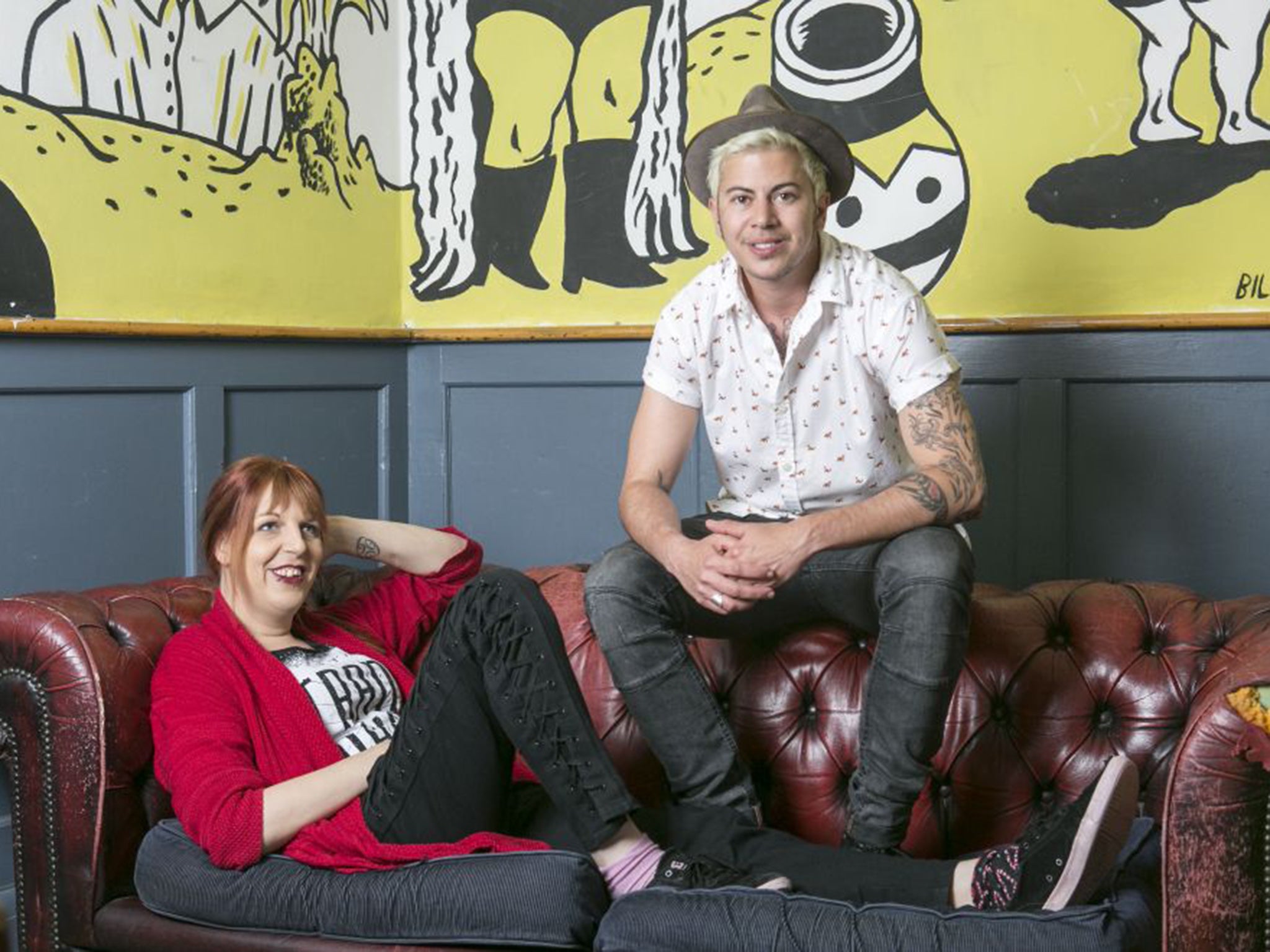 Tired of children being "put into pink or blue boxes", two transgender rights campaigners have created what they say is the first book that allows young readers to decide the gender of the main character.
Tiny, the hero of Sarah Savage's Are You a Boy or Are You a Girl?, is equally fond of dressing up as fairy, a knight and a football player. But after starting at a new school, Tiny is bullied by another student who says: "You're not a he or a she, you're an it."
The illustrated book is aimed at pre-schoolers to seven-year-olds and seeks to break down outdated gender stereotypes, its author says.
Savage, who in 2011 appeared in the Channel 4 documentary series My Transsexual Summer, wants a copy of the book to be in every primary school in the country, to enable parents and teachers to spark up a conversation about gender identity.
"We don't want to leave anyone behind in the fight for equality," she says. "The main message is about identity and that you can be whoever you want to be. If a child feels they don't identify with being a boy or a girl there is this wonderful space in the middle that they can be in. There is no pressure to identity with one or the other. It's about empowering children to express themselves in a way that they feel represents them."
While the book was written "by trans people for trans people", its message on old-fashioned stereotyping is relevant for everyone.
"This book is not just for children who may be gender variant. I have written it with everyone in mind in the hope of breaking down these out-dated ideas of what it means to be a person living in 21st-century society," Savage says. She says she regularly receives emails from young trans people citing her as an inspiration since her very public transition on television, at the age of 29.
Dr Joanna O'Sullivan, a chartered counselling psychologist, says that having a gender neutral character in a book allows every child to identify with the protagonist.
"Stories help children understand the world and their place in it," she says. "The first distinction children make is gender. Am I a boy or a girl? Typical gender stereotypes quickly narrow down a child's natural potential to see themselves in different characters."
Dr O'Sullivan adds that while differences between boys and girls exist, "some differences are socially created and reinforced through gender stereotyped children's characters and how boys and girls are described. Opportunities to balance this with gender neutral characters or those that turn stereotypes around are a welcome addition that shouldn't really seem unusual in 2015."
Are You a Boy or Are You a Girl? is illustrated by the film-maker and designer Fox Fisher, who met Savage on the set of My Transsexual Summer.
Fisher, 34, says that while huge advances have been made to gain wider acceptance for trans people, high rates of suicide and self-harm within the community show how important the book could be if it helps start conversations about gender.
A shocking 48 per cent of transgender people under 26 have attempted suicide, with 30 per cent saying they had attempted it in the previous year, according to a study from Pace, a mental health charity for lesbian, gay, bisexual and transgender people. This compares with a national average of 6 per cent among 16- to 24-year-olds.
Savage says: "When I left Jersey just over four years ago I was very aware that the papers didn't treat trans people with respect. In the last four years the conversation has progressed so much. People are more accepting and understanding."
She says the former Olympic athlete Caitlyn Jenner's coming out has also been a "huge inspiration". Savage is writing her own story which she hopes will help others who have questions about their gender identity.
Join our commenting forum
Join thought-provoking conversations, follow other Independent readers and see their replies