Brexit: Government 'sleepwalking' as integrity of the UK's world-class universities 'at risk', says academic
Professor's comments come shortly after staff and students at Exeter University report receiving verbal abuse following shock EU referendum result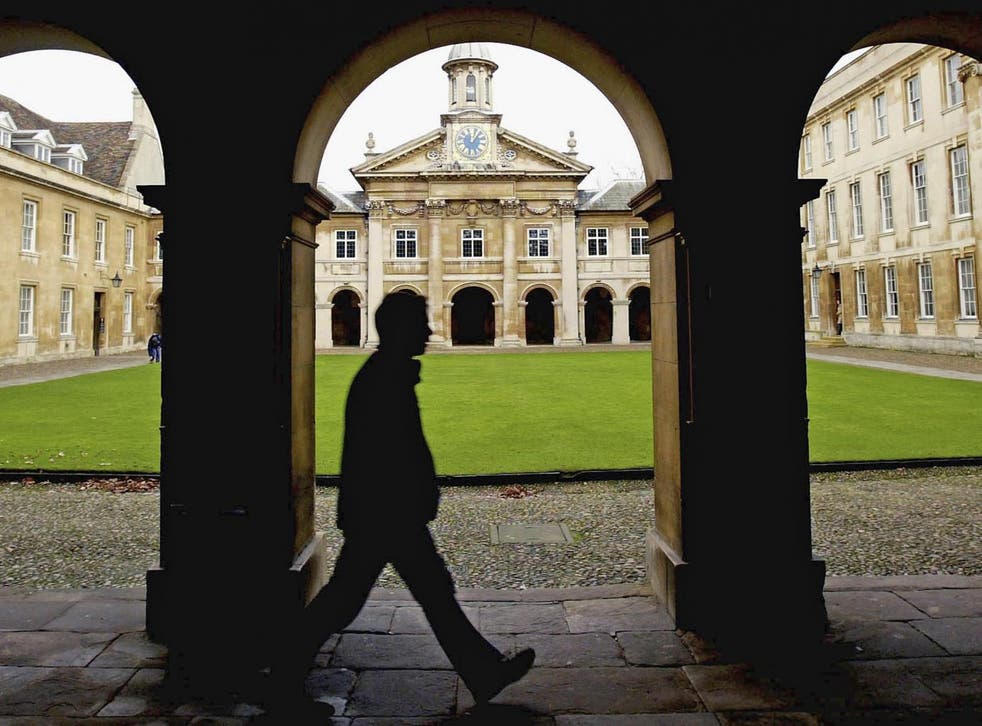 The Government has been accused of "sleepwalking" while the integrity of the UK's world-class universities is at risk post-Brexit.
Professor Matthew Flinders, chair of the Political Studies Association (PSA), says the Government "does not really know where it is going or why" in a blog post discussing the increased insecurity felt by non-UK academics and students, as well as open abuse and racism directed at overseas staff and students.
Describing how he has received "a significant number of worrying accounts" of such incidents, the academic says: "The instability and intolerance unleashed by Brexit could hardly have been predicted with any certainty, but the outlook is gravely worrying for a number of reasons."
Urging university leaders to "stand up and shape the agenda," Flinders says: "If a vacuum exists in relation to political leadership, then it is up to the broader academic community to seize the agenda and to plot a positive course of action."
Further calling on the academic community to emphasise tolerance as a central and defining feature of the British higher education system, he continues: "Universities will undermine their reputation and credibility if they accept discriminatory practices such as an unwillingness to appoint EU citizens or to offer anything more than a temporary rolling contract."
The professor, who is also founding director of the Sir Bernard Crick Centre for the Public Understanding of Politics at the University of Sheffield, also stresses the public value of higher education: "It is impossible to ignore the educational divide that was revealed by those who voted either for or against continued membership of the EU. We need to celebrate the role of education in promoting engaged citizenship and encouraging individuals to look beyond their own community."
The academic's comments have come shortly after it was revealed staff and students at the University of Exeter had received verbal abuse following the shock Brexit result from the EU referendum.
The Russell Group institution's deputy vice-chancellor, Professor Nick Talbot, told ITV News the incidents were "terrible, reprehensible, and awful."
A university spokesman told the Independent the university "deplores any example of this behaviour." He added: "All our staff and students play a positive role, not just at the university, but for the city as a whole. They also make a vital contribution, through their research, to solving many of society's most pressing issues."
Staff and students at De Montfort University (DMU) in Leicester have also been attracting attention as their petition for the Government to protect the residency rights of EU-born university staff in the UK has gathered almost 2,000 signatures of support in just over a week.
Universities Minister, Jo Johnson, said shortly after the referendum result: "EU and international students make an important contribution to our world-class universities, and our European neighbours are among some of our closest research partners.
"There are obviously big discussions to be had with our European partners, and I look forward to working with the sector to ensure its voice is fully represented and that it continues to go from strength to strength."
Register for free to continue reading
Registration is a free and easy way to support our truly independent journalism
By registering, you will also enjoy limited access to Premium articles, exclusive newsletters, commenting, and virtual events with our leading journalists
Already have an account? sign in
Join our new commenting forum
Join thought-provoking conversations, follow other Independent readers and see their replies