Hard Brexit could be the 'biggest disaster' for UK universities in many years
Experts in the higher education sector gather for hearing on the implications of Brexit on the industry, follows months of concern from top academics and education leaders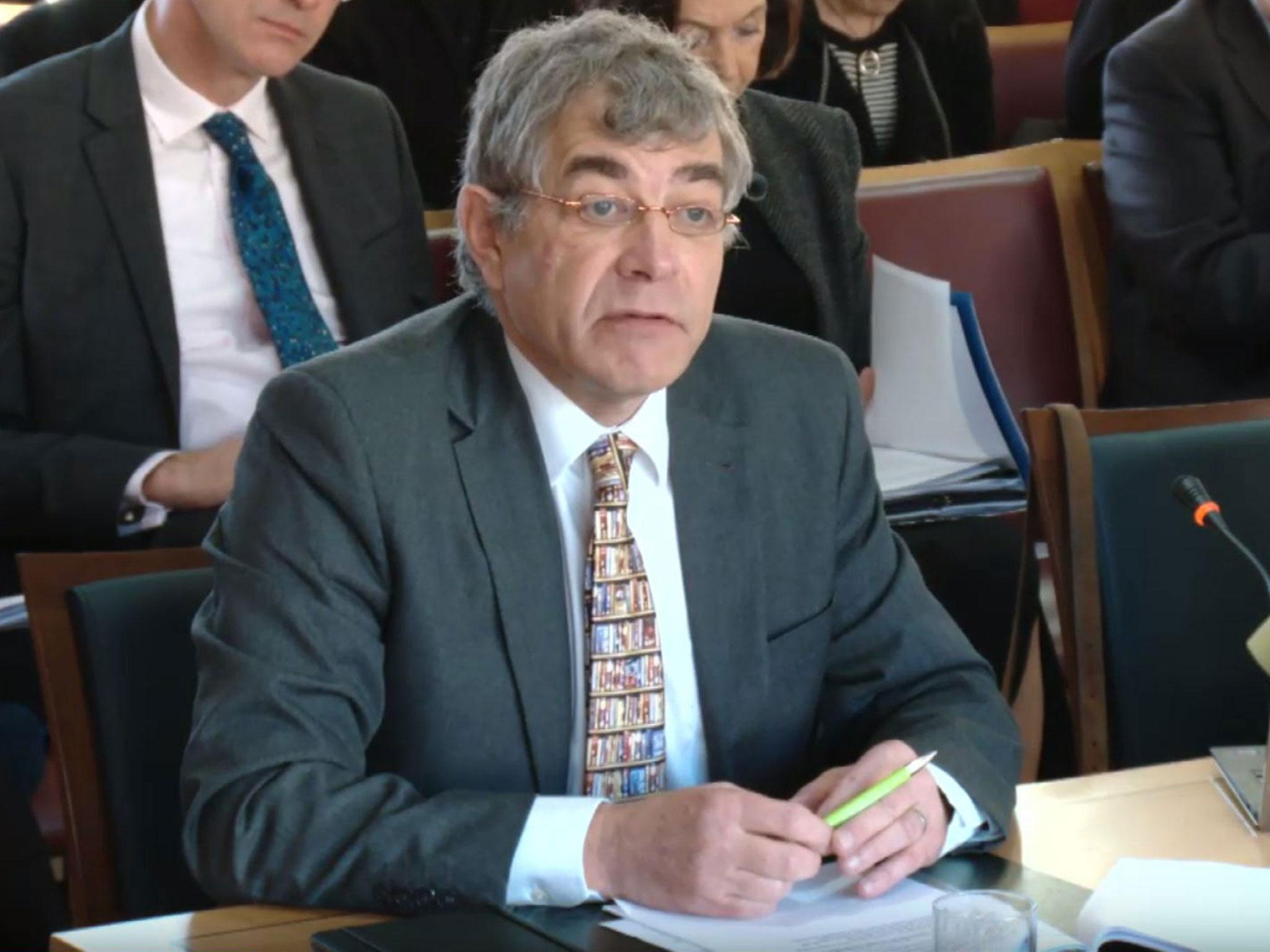 A hard Brexit could cause the "biggest disaster" in higher education for many years, top academics have warned.
At a public hearing in Oxford, university vice-chancellors appeared in front of the Education Select Committee to discuss the potential effects that Britain's departure from the EU might have on the industry.
Hostility towards immigrants, devaluation of the pound and uncertainty over research projects have all deterred postgraduates from heading to the UK, the board was told.
Presenting evidence to the committee, industry experts said while Britain's departure from the EU could provide new opportunities to improve research funding and international collaboration, a so-called hard Brexit would be damaging for the sector.
Alistair Fitt, vice-chancellor of Oxford Brookes University told the hearing that Brexit "would probably be the biggest disaster for the university sector in many years".
John Latham, vice-chancellor of Coventry University, said it would make British universities "extremely uncompetitive".
Catharine Barnard, EU law professor at the University of Cambridge, added: "It promptly cuts off the flow of excellent people who are coming at the moment."
The hearing follows months of concern from top academics and education leaders, who argue the reputation of Britain as a hub for quality research and higher education courses could be damaged irrevocably as a result of the referendum vote.
What experts have said about Brexit
Show all 11
Speaking at Pembroke College on Wednesday, vice-chancellors emphasised that reassurances were yet to be made from the government over the future of funding for university research, as much of this comes from the EU.
Concerns were also raised over early indications that the number of prospective EU students choosing to study in the UK might fall as a result of Brexit – a loss that could cost the UK economy more than £690m per year.
Applications from across the European Union have already dropped by 14 per cent at Cambridge University for undergraduate courses alone, MPs were told.
Speaking to the committee, Professor Barnard said: "This year we have seen at Cambridge a 14 per cent reduction in the number of applications from the European Union at undergraduate level, although I should say the number of applications from EU students at postgraduate level are up.
"In respect of those who have declined an offer from Cambridge at postgraduate level, we have put a question in the so-called decliners survey to say 'what was it that dissuaded you from coming?'
"Those who answered the question offered a range of factors from a concern about anti-immigrant sentiment to devaluation of the pound and the fact that their scholarships would be worth less, although obviously not in the UK, and uncertainty over future research collaboration."
Written evidence published by the House of Commons Education Committee in recent weeks highlighted concerns from 190 individual groups within the sector, following an inquiry into the impact of Brexit.
Theresa May denies 'muddled thinking' over Brexit
Cambridge University's submission warned that Brexit could push the reputation of UK universities off a "cliff edge", leading to "serious repercussions" should academics be denied free movement and required to apply for visas.
At the hearing, Prof Fitt pointed out that the UK does not necessarily win from EU research and innovation funding pots it contributes to.
He said: "European structural funding is very important for the UK but the UK, I believe, doesn't get as much out of it as they put in.
"Structural funding can also come with quite a few strings attached, can come with quite a few risks and can be quite hard to manage.
"So, if we were able to replace the amount of structural funding with our own funds, that's a real opportunity that we could not only retain all that's best in that system, but actually make it an even better system."
Alastair Buchan, head of Brexit strategy at the University of Oxford, said the sector had been hit when Britain joined the EU.
He said: "One of the things that we did lose was that nice and easy flow of clinicians and clinician science from Canada, the US, Australia, New Zealand and South Africa.
"We had really good collaborations, which hopefully in this Brexit climate might be reinvented, because that movement of English-speaking medicine was actually a casualty of joining Europe."
Oxford is setting up a Brexit observatory to collect data on the impact of quitting the EU, he said.
Engineering Professors' Council president Stephanie Haywood said Britain would still need to employ thousands of engineers from Europe to fill the gap of 40,000 graduate staff in the industry.
"We're doing lots of things to try to encourage more people to take up physics and STEM subjects, we're trying to get more women into engineering, but I don't see these things being very quick fixes and I think it's going to be very difficult to fill the gap other than by recruiting engineers from overseas, and that includes the EU."
Prof Haywood also pointed out that only 30 per cent of PhD students in engineering are British and the industry is "heavily reliant" on postgraduates filling high-end jobs.
The uncertainty over the status of EU nationals post-Brexit is causing many postgraduates to consider moving abroad, whether they are from Europe or have spouses from the continent, she said.
During a second witness panel focusing on freedom of movement of staff and impact on teaching, research and university reputation, Anne Corbett, an associate at LSE Enterprise, called on ministers to take action to halt any potential "brain drain".
Dr Corbett told MPs: "I think that the issue we're talking about here is actually one which requires Government intervention and it requires it before the negotiations start.
"I would say that were the Government to come out of its kind of purdah, or whatever it's called, and say that from the start it would be creating a much more positive climate, to assure that EU citizens here were safe, which in the end is helpful all round."
Join our commenting forum
Join thought-provoking conversations, follow other Independent readers and see their replies