Cambridge University to offer 'dozens' of poorer students free year of study
'We are giving students the opportunity to get a leg up'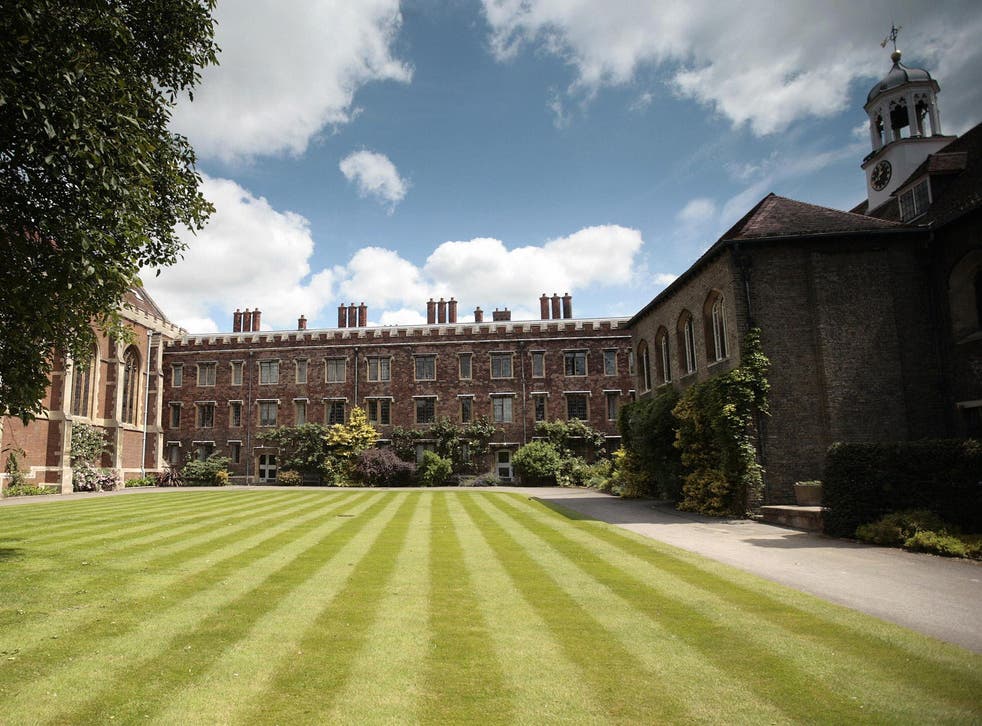 Dozens of students from disadvantaged backgrounds that fail to meet the grades will get a free year of study at the University of Cambridge in a bid to widen access, the vice chancellor has said.
Stephen Toope outlined more details about the "transitional year" for poorer students that the institution announced earlier this week.
Speaking to the BBC Radio 4 Today programme, Professor Toope said Cambridge could not be an "excellent university" unless it was open to talent from every ethnicity in the UK and around the world.
The one-year foundation course – for talented underrepresented students who are given an offer but miss out on the grades – would not cost the students any money, the vice chancellor said.
Initially, it would be available to "dozens" of students a year – with an aim to expand the programme.
"We will say here is an opportunity for you to come to Cambridge for a period of time, for free, because we are not going to ask them to pay," Professor Toope said.
"We are working with philanthropists to try to fund this programme so we have access to people who otherwise would not be able to come here for that extra year."
He added: "We give them the opportunity to get a leg up, to work with some of our academics, to make sure that if they are finally admitted into Cambridge they are really ready for the programme."
The announcement comes after Cambridge and Oxford came under fire for a lack of diversity after some Oxbridge colleges admitted no black British students in recent years.
Speaking to the BBC, the vice chancellor said, however, that he could not guarantee that all of the students placed on the foundation programme would be admitted to Cambridge.
But added: "I think we will be able to pretty much guarantee that they will be able to go to a top university."
UK news in pictures

Show all 50
Lee Elliot Major, chief executive of social mobility charity Sutton Trust, said: "I think it is really good that these young people won't be paying fees for that first year. I think that is a very positive thing.
"What I would say is that these students should then get adequate support once they do the degree as well. We want for these students to flourish when they are at Cambridge."
On Tuesday, Professor Toope unveiled a £500m fundraising campaign to support students and to ensure the university was fully inclusive of the most diverse talent.
Announcing the initiative in a speech to university staff, he said it was time to dispel the stereotypes of Cambridge "as a bastion of privilege and self-serving elitism".
Join our new commenting forum
Join thought-provoking conversations, follow other Independent readers and see their replies