Cambridge students 'missing periods due to stress'
Students blamed exam pressure, intensive exercise and poor diets for irregular menstrual cycles, which were most noticeable during term time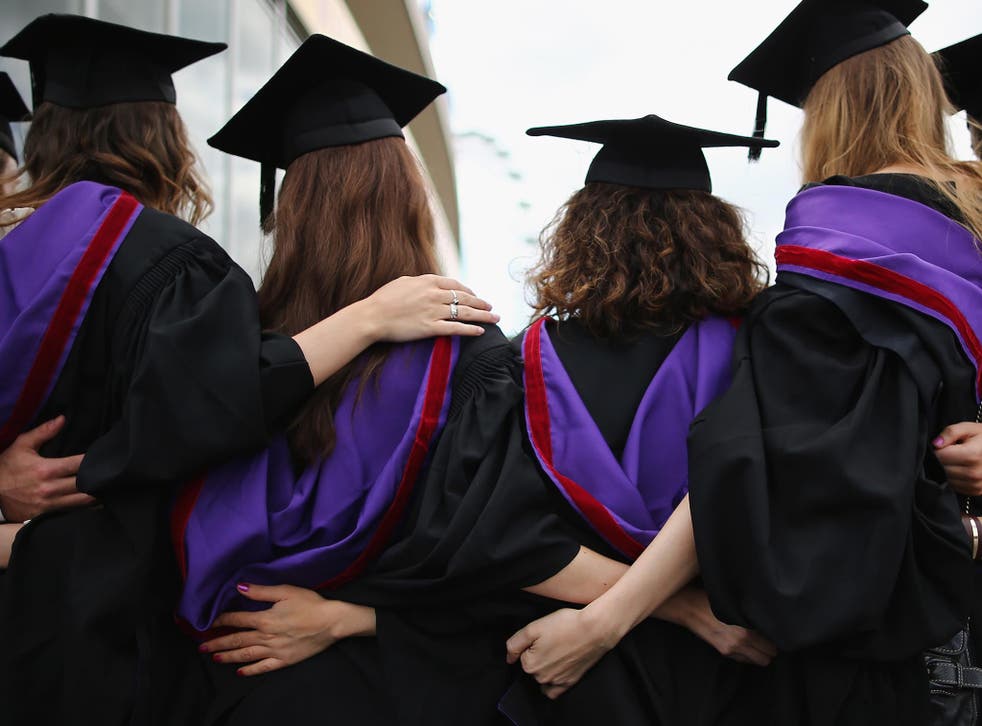 More than a third of Cambridge University students have reported missing a period during term time, a sexual health survey has revealed; around half of those attributed the problem to stress.
In a poll of 1,039 students run by student news platform The Tab, some 36 per cent said they had missed a period while studying at the top-ranking institution.
Many of those who had missed a period unexpectedly said it had happened on more than one occasion – the majority admitting they had not sought medical assistance to deal with the issue.
Just under half (47 per cent) of students cited stress as a reason for their irregular menstruation, but respondents also blamed eating disorders, poor diets, contraceptive factors and intense exercise routines for the change.
Increasing levels of cortisol – a hormone associated with stress - can interfere with the production of oestrogen and progesterone, which can in turn disrupt the menstrual cycle.
"Stress is one factor that might cause you to miss a period, or to have irregular bleeding," explained Bekki Burbridge, a spokesperson for sexual health charity FPA.
"However, your periods can also be affected by a range of other factors, including illness, excessive weight loss or gain, contraception or certain medical conditions.
"It's also not unusual to have an irregular menstrual cycle for a few years after puberty."
The study's authors said the link between lifestyle changes for those embarking on a Cambridge degree and irregular menstruation was "extremely concerning".
Health news in pictures

Show all 40
One respondent said: "Since I began my degree, my cycle has been unpredictable. It was predictable before my degree."
Another commented: "I'm used to missing periods on odd occasions when I haven't eaten enough, or done too much exercise, but that seems to happen more frequently here."
"I am a stress 'non-eater' and, being a low weight anyway, have never had periods during times of high stress. I notice that more or less as soon as I go home for the vacation my periods return," explained another student.
Many respondents cited exam season as a time when they were more likely to experience acute menstrual issues.
Evidence included commentary such as: "My womb bears the brunt of Cambridge's terrible atmosphere every exam term," and "I've been bleeding more than usual during exams, which I guess is also to do with stress? Much more irregular when in Cam[bridge]."
Sex education to be made compulsory in all schools in England
Just 16 per cent of respondents who had missed periods said they had sought medical advice to address the problem.
Students blamed long wait times for medical appointments and other priorities, such as university work, as a reason for ignoring their missed periods.
But of those who had made an attempt to see a doctor or nurse, several reported having a negative experience, describing the service as inadequate.
Commenting on the findings, Sophie Buck, Welfare and Rights Officer for Cambridge University Student Union (CUSU), encouraged more students to "raise discussion" around the issue, rather than suffer in silence.
She said: "As someone who missed at least half of my periods during my time at university, primarily due to stress and eating habits, I'm not surprised by this data.
"The fact that it isn't surprising is alarming in itself though, as periods can be an important health check for students with uteruses who are expected to be menstruating."
Speaking on the matter for NHS choices, obstetrician and gynaecologist Dr Laura Cassidy said the reason for missed periods could often be attributed to upset hormones.
"To get help, women should go where they feel most comfortable," she said. "This could be a well-woman clinic, a general practice or a community contraceptive clinic."
"If you're not pregnant and you miss two or three periods, seek medical advice.
"If you've been on the contraceptive pill for a long time, you might miss a period every now and again. It's not particularly significant," she added.
Join our new commenting forum
Join thought-provoking conversations, follow other Independent readers and see their replies