Let children play this summer, instead of extra schooling, psychologists urge
Pupils and teachers 'need time to recover from stress' of past year, group says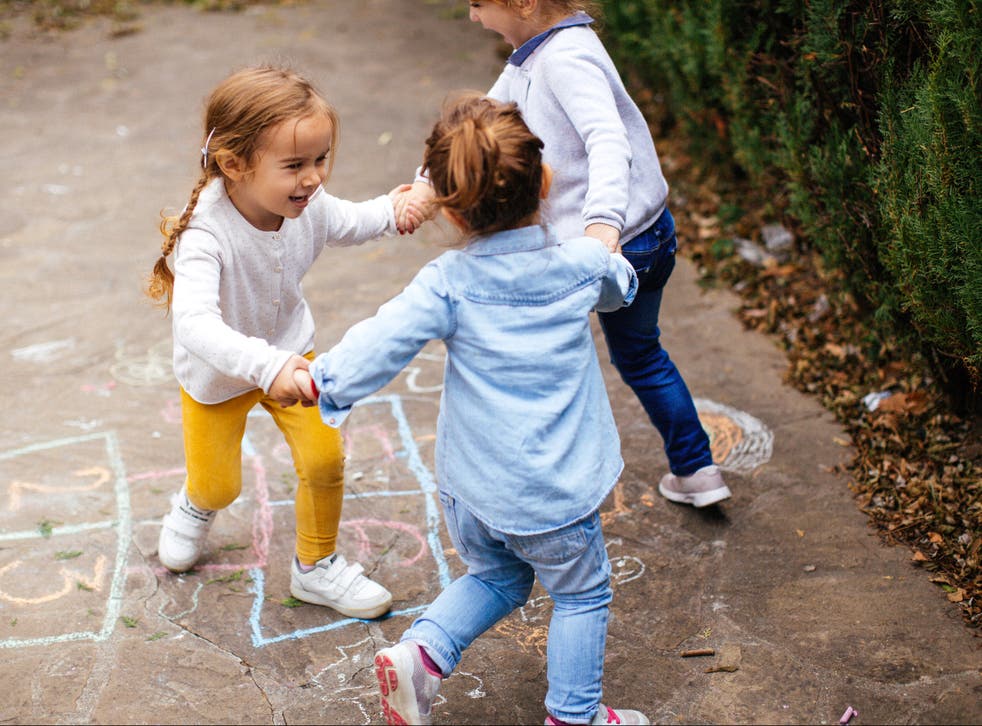 Young people should be allowed to play with friends this summer for their mental health instead of doing extra lessons, child psychologists have said.
It comes amid speculation catch-up plans for pupils who have missed out on learning due to coronavirus could include summer schools, extended school days or shorter summer holidays. 
The new education recovery tsar said teachers will be asked to increase learning time in light of disruption, suggesting school days or terms may be extended when classrooms reopen to all.
A group of experts in child development have written to Gavin Williamson, the education secretary, calling for measures prioritising the emotional wellbeing of children when England's lockdown eases.
"This spring and summer should not be filled with extra lessons," PlayFirstUK – which includes 15 child psychologists and education specialists – said in their letter.
"Children, teachers and parents need time and space to recover from the stress that the past year has placed on them."
The group warned plans for intensive "catch up" activity and summer schools may worsen young people's mental health and wellbeing, and instead called for children to be encouraged to spend time outdoors, be physically active and play with friends.
They also said children in England should be exempt from the rule of two as soon as it is safe.
Professor Helen Dodd, who leads PlayFirstUK, said: "If we do not get this right we run the risk of pushing struggling children back into a pressured educational environment, which could cause further damage to their mental health and development."
The University of Reading professor added: "Our children have missed out on enough over the past year, they deserve a summer filled with play."
Sir Kevan Collins was announced as the new education recovery commissioner last week, with the task of overseeing the government's catch-up programme.
Speaking to the BBC earlier this week, he suggested it was important to think about other areas beyond just academic study where children have lost out on due to the pandemic.
"I think we need to think about the extra hours not only for learning, but for children to be together, to play, to engage in competitive sport, for music, for drama because these are critical areas which have been missed in their development," he said.
Last year, the coronavirus pandemic kept most students at home from last March until the start of June, when some year groups were allowed back into the classroom in England.
While all students were allowed back from September, hundreds of thousands of children were off school weekly towards the end of the autumn term as they were self-isolating, according to Department for Education (DfE) data.  
Schools moved online to all but vulnerable and key worker pupil in early January, with Boris Johnson saying he hopes to allow other students back in school on 8 March.
Additional reporting by Press Association
Register for free to continue reading
Registration is a free and easy way to support our truly independent journalism
By registering, you will also enjoy limited access to Premium articles, exclusive newsletters, commenting, and virtual events with our leading journalists
Already have an account? sign in
Register for free to continue reading
Registration is a free and easy way to support our truly independent journalism
By registering, you will also enjoy limited access to Premium articles, exclusive newsletters, commenting, and virtual events with our leading journalists
Already have an account? sign in
Join our new commenting forum
Join thought-provoking conversations, follow other Independent readers and see their replies