Children who eat breakfast before school 'twice as likely to perform well in tests'
Research suggests George Osborne's decision to scrap free school meals could affect academic standards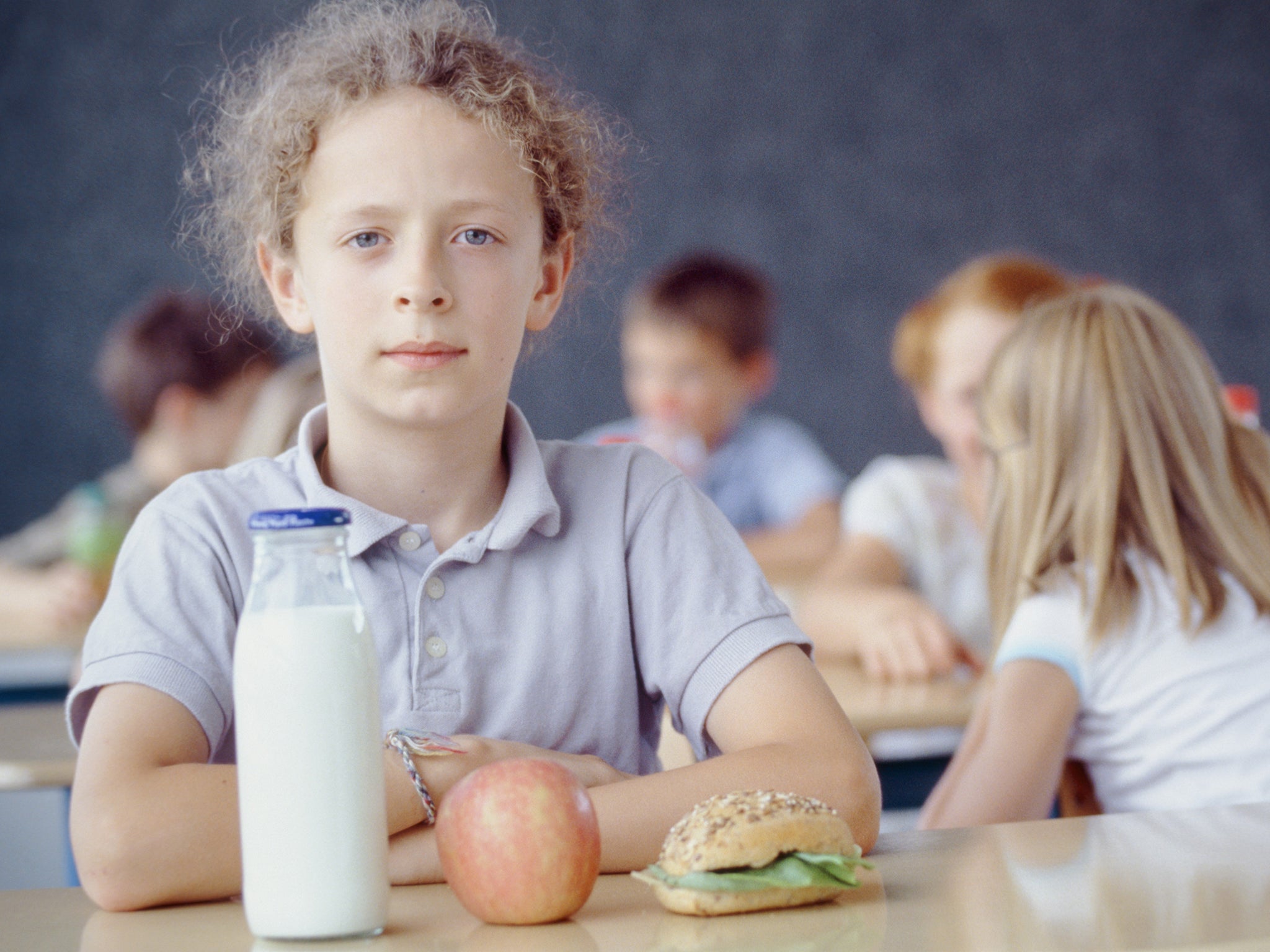 Children who eat breakfast before school are twice as likely to score highly in tests and assessments at 11 than those who start learning on an empty stomach, new research shows.
A study of 5,000 nine to 11-years-olds carried out by Cardiff University reveals the first authoritative link between eating breakfast and academic performance.
Researchers add that it provides compelling evidence that any decision to scrap free school meals in Chancellor George Osborne's comprehensive spending review next week could have a serious effect on academic standards. A squeeze on school budgets could also affect the provision of breakfast clubs.
Nutritionists have long argued that eating breakfast helps a child concentrate better at school - and have already shown a link between eating breakfaster and staying healthy.
However, the research shows for the first time that children are twice as likely to score higher than average marks in assessments at 11 if they have started the day with a healthy breakfast.
However, eating unhealthy items such as sweets and crisps for breakfast - as one in five children do - does not have any positive spin-off in academic achievement.
School lunches around the world
Show all 9
Hannah Littlecott, lead author of the study, said: "While breakfast consumption has been consistently associated with general health outcomes and acute measures of concentration and cognitive function, evidence regarding links to concrete educational outcomes has until now been unclear.
"This study therefore offers the strongest evidence yet of links between aspects of what pupils eat and how well they do at school, which has significant implications for education and public policy research - pertinent in light of rumours that free school meals may be scrapped following George Osborne's November spending review."
Professor Chris Bonell, professor of sociology and social police at the University College London Institute of Education, added: "Many schools throughout the UK now offer their pupils a breakfast. Ensuring that those young people most in need benefit from these schemes may represent an important mechanism for boosting the educational performance of young people."
The study, which took in 100 welsh primary schools sought to investigate the link between breakfast consumption and performance o Key Stage Two teacher assessments six or 18 months later. In Wales, children undergo teacher assessments at the age of 11 rather than the externally marked tests taken by 11-year-olds in England.
The researchers found that regular food consumption throughout the day - this time including sweets and crisps as well as fruit and vegetable - also boosted academic performance and concentration levels
It comes at a time of speculation as to whether the Chancellor might reverse the decision to provide free school meals to all children up to the age of seven brought in under the Coalition government last year. Prime Minister David Cameron, however, is said to be against scrapping the scheme.
"There is ... good reason to believe that where schools are able to find ways of encouraging those young people who don't eat breakfast at home to eat a school breakfast, they will reap significant educational benefits," said Dr Graham Moore, co-author of the report.
Join our commenting forum
Join thought-provoking conversations, follow other Independent readers and see their replies