GCSEs and A-levels likely to still be different in 2022, exams chief says
'The thinking at the moment is about adaptations,' Simon Lebus says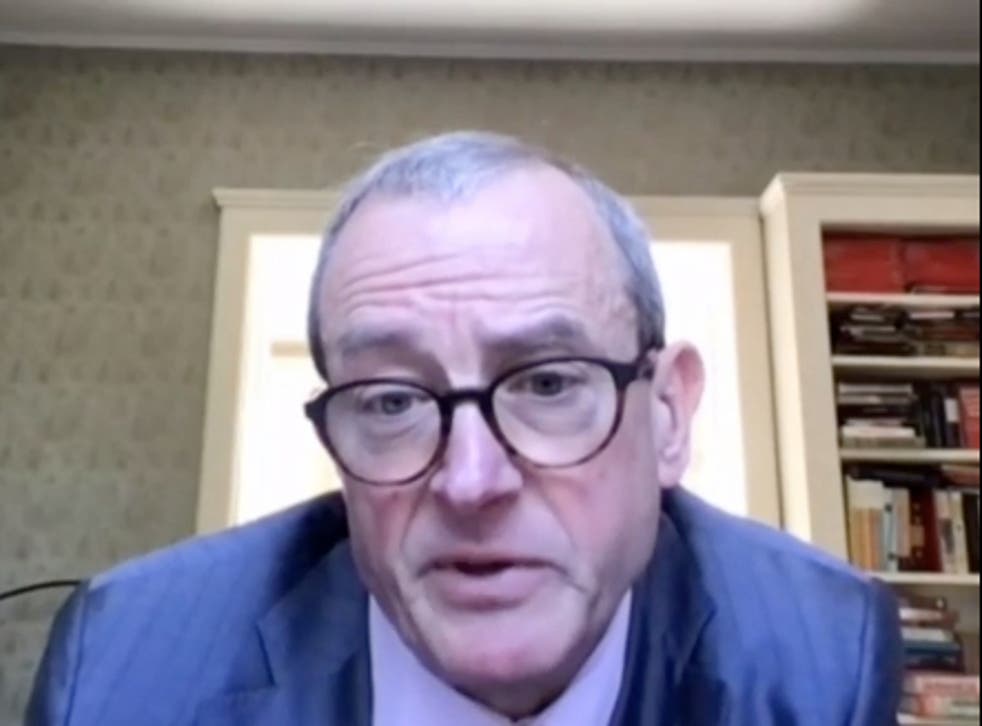 GCSE and A-level exams are still likely to be different next year to address the disruption students have faced to education as a result of the coronavirus pandemic, Ofqual's acting chief regulator has said.
Simon Lebus said the "process of recovering lost learning" will take several years, after pupils have faced months of school closures and time away from school while self-isolating over the past year.
"As far as 2022 is concerned, the thinking at the moment is about adaptations along the lines that had been originally contemplated for this year when exams were still to go ahead," he told MPs.
"That's based on the reality of the cohort taking exams next year will have suffered considerable disruption to their learning."
He told the Education Select Committee on Tuesday: "Though we would hope not on the scale and the level that has been suffered by this year's cohort so that it would be the reasonable thing to carry out some form of public exams, but that they would be adapted to reflect the learning disruption that has taken place."
Follow live for the latest Covid updates
Exams were cancelled in January this year as schools moved online to all pupils for the second time during the pandemic, with results set to be decided on teacher-assessed grades instead.
Before they were scrapped, the government had planned for exams to go ahead this summer with some changes aimed at making grading as fair as possible amid the disruption.
This included marking exams more generously and giving pupils advanced notice of some topics ahead of tests.
Plans also included providing pupils with aids – such as formula sheets – in some exams to boost their confidence and reduce the amount of information they would have needed to memorise.
While Ofqual's interim chief said adaptations were being considered for next year's exams, he suggested the impact of the pandemic could affect what happens in future years too.
UK news in pictures

Show all 50
"I think there will have to be reflection on what we do longer term to the exam system to take account of the disruption that has occurred over the last three years, and the disjunct – because there is a big disjunct, if you like – before and after," he told the committee.
"You inevitably end up asking the question, 'Do we, in post-Covid times, approach things slightly different?'" he added.
Last year, the coronavirus pandemic kept most pupils at home from March until the start of June, when some year groups were allowed back into the classroom.
While all ages were allowed back last term, pupils had to learn from home if told to self-isolate – which amounted to hundreds of thousands of children each week towards the end of the year, according to Department for Education data.
Schools were told to move online to all but vulnerable and key worker children again during England's lockdown in early January, with all pupils allowed back on Monday.
Join our new commenting forum
Join thought-provoking conversations, follow other Independent readers and see their replies