Double blow to Tory hopes of a new dawn for grammar schools
As proposals for a 'satellite' school in Kent are rejected, Chief Inspector says the numbers fail to support claims that selection aids social mobility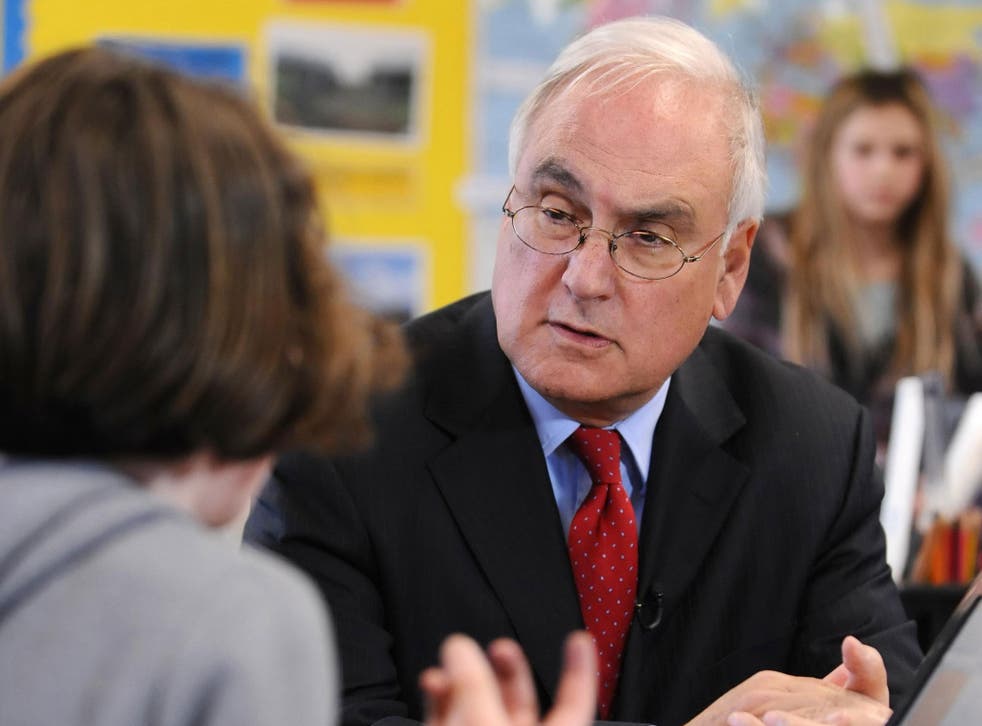 To their supporters – including many among the Tory grassroots – grammar schools are an article of meritocratic faith, offering talented children from modest backgrounds the chance of a first-class education.
But the restoration of selective secondary education across the country looked further away than ever last night, after two hammer blows from the top of the education establishment.
First, the Government rejected plans to set up a "satellite" grammar school in the Sevenoaks area of Kent.
Then the Chief Inspector of Schools, Sir Michael Wilshaw, forcefully told a national newspaper that he did not see selection as a way to make up ground on other nations which had done better than the UK in international literacy and numeracy tests.
"Grammar schools are stuffed full of middle-class kids," he told The Observer. "A tiny percentage are on free school meals: 3 per cent. That is a nonsense. Anyone who thinks grammar schools are going to increase social mobility needs to look at those figures. I don't think they work."
Critics of selection have long argued that grammar schools pay too little attention to encouraging disadvantaged children to take up places – the national average for children on free school meals, the traditional discerner of poverty, is 17 per cent.
There are 164 remaining state grammar schools dotted around about 20 local authorities. Only a few, including Kent, retain a completely selective system.
The plan for a "satellite" grammar school in Kent was hatched because Sevenoaks was the only area of the county not to have a grammar school. Campaigners had high hopes that the Education Secretary, Michael Gove, would approve the proposal.
However, two applications by existing grammar schools – Weald of Kent and Invicta in Maidstone – have been turned down by the Department for Education on the grounds that they did not constitute an expansion but would create a new school. One of the main arguments used was that the selective "satellite" was to be co-educational while both the proposers were single-sex schools.
Under existing legislation, it is illegal to set up a new selective state school, but any good school – including a grammar school – can expand.
DfE officials say the door is still open for an alternative proposal which can convince them it would expand an existing school. One option would be to persuade a co-educational grammar school to put in a bid.
Sir Michael's comments were criticised by David Davies, a Conservative MP and former grammar school pupil, who said many working-class children "got on through having access to grammar schools".
Graham Brady, who resigned as a party spokesman in protest at Prime Minister David Cameron's opposition to new grammar schools, said Sir Michael would do better to focus on the still large number of "very bad schools".
Sir Michael was praised, though, by Fiona Millar, from the group Comprehensive Future, who said he was right to highlight the divide. "The problem is that doing the [11-plus] tests is accompanied by a very expensive private tuition industry," she told BBC Radio 4's The World This Weekend.
The last time the Conservatives campaigned in a general election for the restoration of grammar schools was in 1997 when one of then Prime Minister John Major's themes was "a grammar school in every town".
Register for free to continue reading
Registration is a free and easy way to support our truly independent journalism
By registering, you will also enjoy limited access to Premium articles, exclusive newsletters, commenting, and virtual events with our leading journalists
Already have an account? sign in
Register for free to continue reading
Registration is a free and easy way to support our truly independent journalism
By registering, you will also enjoy limited access to Premium articles, exclusive newsletters, commenting, and virtual events with our leading journalists
Already have an account? sign in
Join our new commenting forum
Join thought-provoking conversations, follow other Independent readers and see their replies