Election 2017: Tory cuts force school to reduce lessons by 30 minutes a day
The City Academy school in east London blames cash freezes to school spending for its decision to cut pupils' learning time
Rachael Pells
Education Correspondent
Wednesday 07 June 2017 12:40 Comments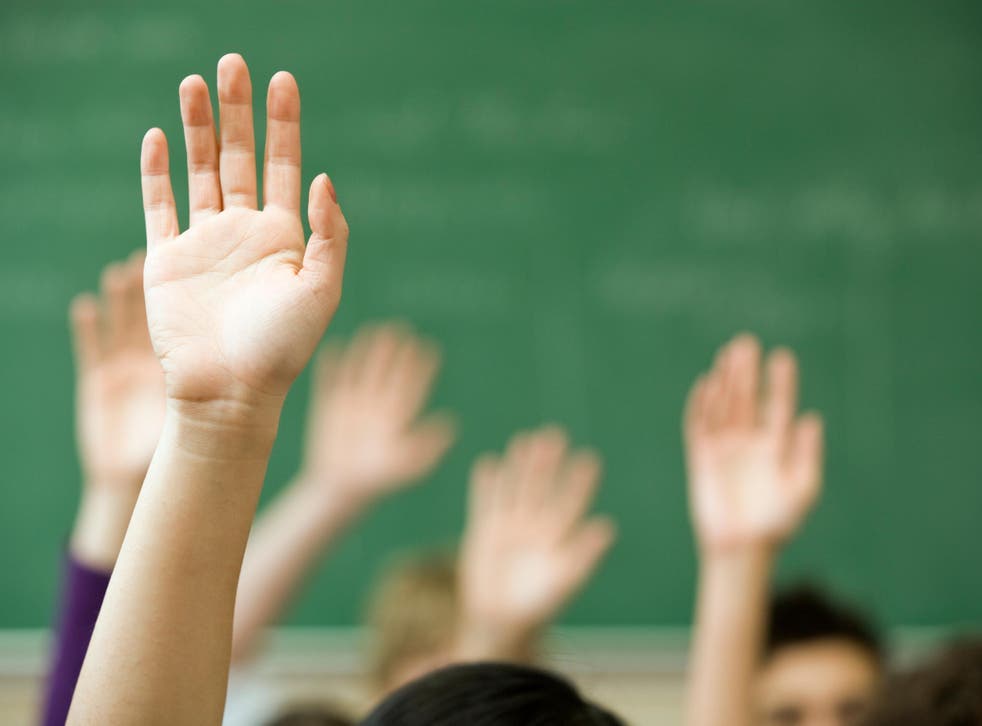 One of the UK's most highly commended state schools is being forced to reduce the length of its school day as a result of Conservative budget cuts to education, it has been claimed.
Issuing a letter to parents, City Academy in Hackney, east London, blamed the decision to shorten the school timetable by 30 minutes each day on "recent cash freezes and ongoing financial pressures".
The school, which was named second in the country for student progress in 2014, plans to start morning lessons 20 minutes later, and end the day 10 minutes earlier, the Huffington Post reported.
The move is expected to save the school money on teacher's wages, but will mean children from one of the poorest regions will lose the equivalent of three weeks' learning per year.
School spending plans outlined in the Conservative Party manifesto could see school budgets slashed by 7 per cent in real terms, according to leading economic and education think tanks.
The party has committed to increase the overall schools budget by £4bn by 2022, but schools can expect to experience a huge deficit once inflation and student growth numbers are accounted for, the Institute for Fiscal Studies said.
Headteachers say their schools are already struggling as a result of spending squeezes, with many forced to ask parents for donations or find new ways to save money – for instance, cutting staff jobs and class trips.
Responding to a teacher union survey last month, some teachers admitted they had started paying for essential materials such as textbooks from their own pocket.
In April, a special needs school in Birmingham announced it would have to shorten its working day as a result of budget cuts.
UK General Election 2017

Show all 47
Chris Field, headteacher of Selly Oak Trust School, said he had been left with no choice but to reduce staff costs, which could be damaging for pupils' quality of learning.
City Academy is thought to be the first mainstream secondary school in the country to take such drastic measures.
Writing to parents, school principal Mark Malcolm said: "In the light of recent cash freezes and ongoing financial pressures, the Governing Body has reluctantly decided that the best way to maintain our high standards and the quality of education for students, while making the necessary economies in the coming year, is to cut the length of each lesson by five minutes, to 55 minutes for a single period."
"From 1st September, the school teaching day will be reduced by half an hour as a result of this change."
The school building itself will remain open from 7.30am until 6.30pm as before, he stressed, so that childcare plans are not disrupted.
City Academy has been hailed as a success story since its opening in 2009.
Children from two of the most impoverished areas of London attend the academy school, but in spite of this the school ranked fifth in the UK for the rate of pupil progress last year.
Addressing school cuts as a priority for concern after the general election, Kevin Courtney, General Secretary of the National Union of Teachers, said: "The real and pressing problems of school funding need to be addressed with urgency.
"It is simply untenable that head teachers should have to continue to struggle on with the lack of funding that is so negatively affecting the education of our children and young people.
"The Labour Party have committed to a summer budget if they get elected. This is something that all parties should sign up to."
A spokesperson for the City of London Corporation, sponsors for The City Academy, said: "we are fully committed to ensuring that the school continues to provide first class education for its pupils.
"The core hours being taught at the academy remain in excess of the average school week and they are supplemented by a wide range of extra-curricular activities.
"We are working closely with the school and co-sponsors, KPMG, to ensure it continues with the highest standard of teaching with a rich and varied curriculum."

Register for free to continue reading
Registration is a free and easy way to support our truly independent journalism
By registering, you will also enjoy limited access to Premium articles, exclusive newsletters, commenting, and virtual events with our leading journalists
Already have an account? sign in
Join our new commenting forum
Join thought-provoking conversations, follow other Independent readers and see their replies