Anger as campaigners argue pupils should not be excluded for sexual assaults
'You cannot 'include' one child at risk of many others self-excluding or living in climate of fear,' Safe Schools Alliance says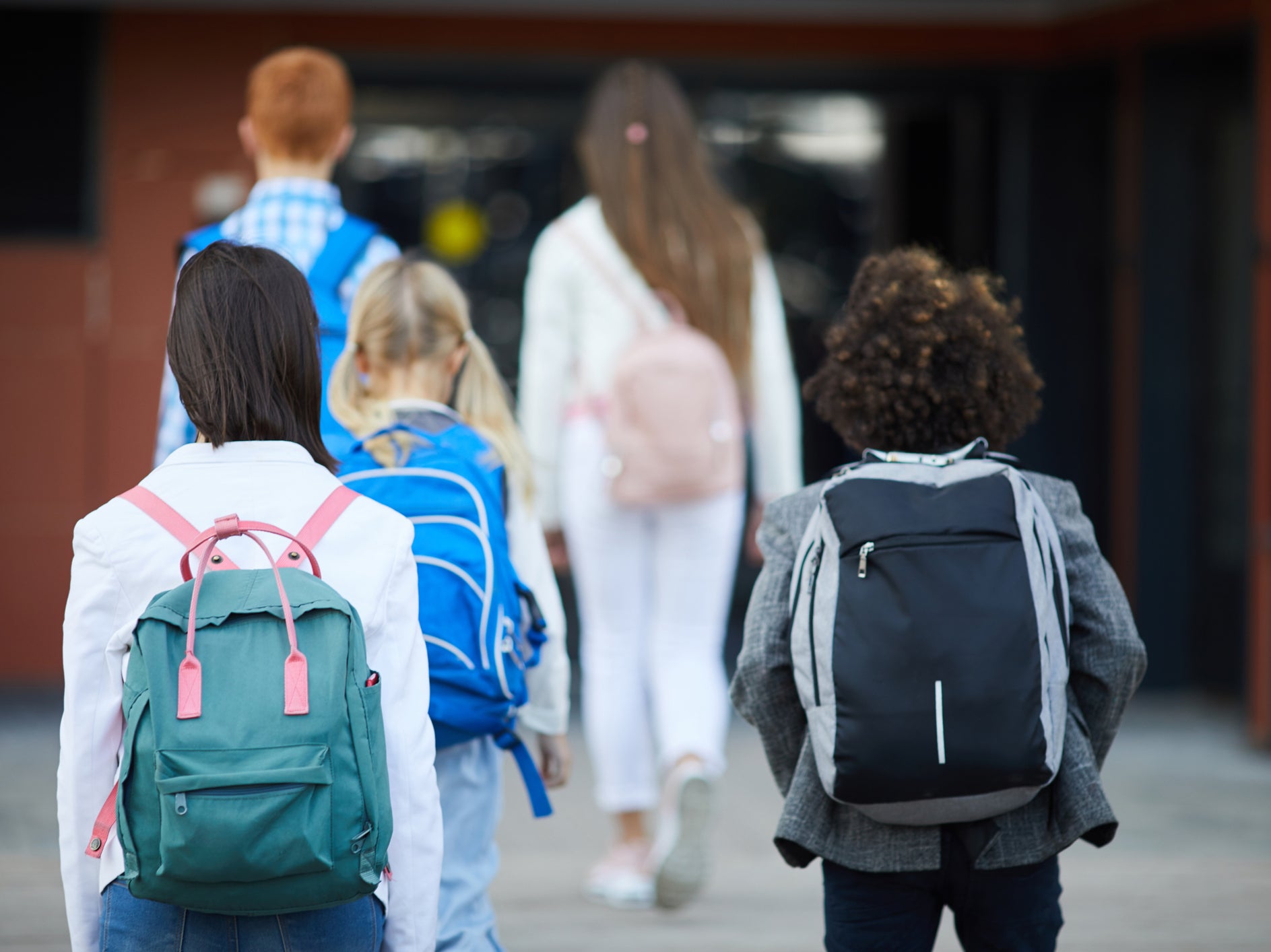 A campaign against exclusions has faced backlash after suggesting students who commit sexual assault should not be excluded from schools.
A government advisor said he was "horrified" at this stance, while a leading organisation said it risked children "living in a climate of fear".
Material from No More Exclusions (NME) — which campaigns for the punishment to be abolished — reads: "Sexual violence is a serious issue. However, punishing people who have caused harm is not shown to actually change their behaviour."
Their FAQ documents add: "It would be more effective to recognise the conditions that produce sexual violence and to work to uproot the culture within a school that enables abuse."
Tom Bennett, an advisor to the Department for Education (DfE) said he was "horrified" and called for NME to apologise.
"The rights of survivors of sexual assault aren't negotiable," he added.
Geoff Barton from the Association of School and College Leaders (ASCL) told The Independent: "Schools obviously have to be able to exclude a pupil who is guilty of sexual violence, in order to safeguard the victim and wider school community, and make clear the consequences of such behaviour."
The union's general secretary added: "It is difficult to think of a situation where an exclusion is likely to be more appropriate or necessary."
NME told The Independent: "We as an abolitionist grassroots coalition movement founded by teachers unequivocally condemn sexual violence, which is why we believe in creating an education system which actively prevents this harm rather than only reacting to it.
"Exclusions are the forceful removal of a child from a school's duty of care. Such removals don't end the harms that perpetrators cause, it simply moves them on."
In a statement shared with The Independent, the group added: "This does not mean that a survivor should have to share a space with a perpetrator — removing someone from a shared space, and permanent school exclusion are two very different things."
Amid a discussion on Twitter over NME's guidance, the Safe Schools Alliance tweeted: "No one ever wants to exclude a pupil, but you cannot 'include' one child at the risk of many others self-excluding or living in a climate of fear."
A Department for Education (DfE) spokesperson told The Independent: "No child should ever feel afraid of coming to school and being among their classmates. 
"That's why this government will always back headteachers to exclude pupils whose presence in the classroom makes it impossible for their peers to learn and thrive."
Writing in the New Socialist amid backlash over its guidance, NME said: "Exclusions are an ineffective tool in dealing with all forms of violence, including sexual violence. 
"The forceful removal of children from their education through exclusion often perpetuates the cycle of violence and cultivates potential for increased psychological and physical harm for young people." 
On its website, NME says it aims "to bring about an end to the persistent race-disparities in school exclusions".