Exclusive: Schools struggling to fill governor posts as candidates daunted by work
The concern is that academies are going to find it harder and harder to recruit new governors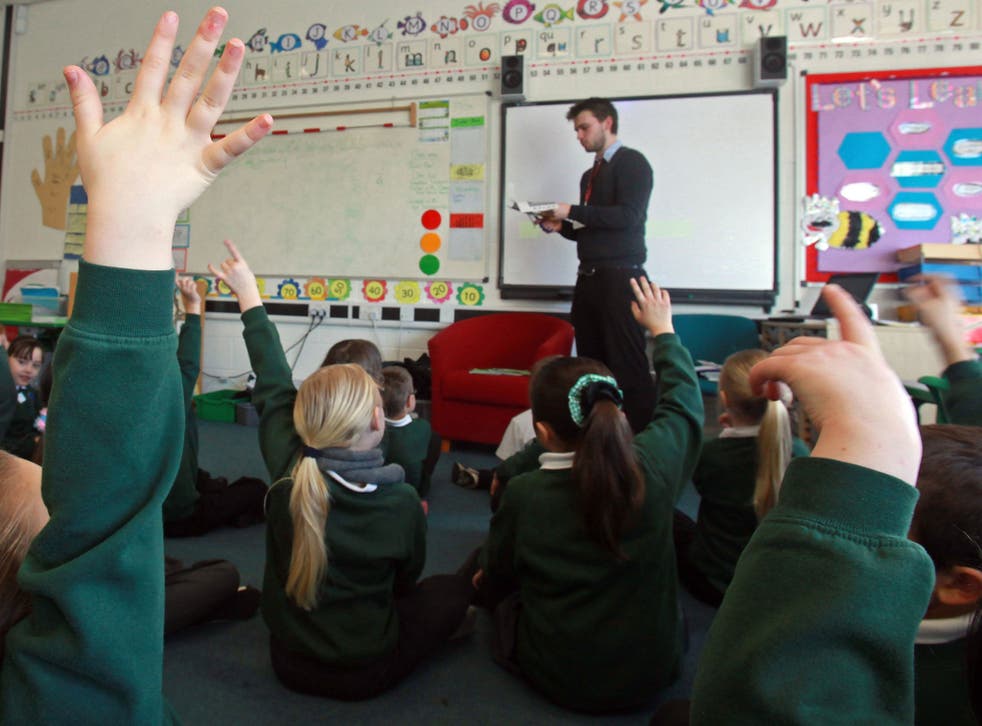 A recruitment crisis has left thousands of schools unable to fill vacancies on their governing bodies, as potential candidates are intimidated by their responsibilities.
One in four academies (27 per cent) says it has found it more difficult to fill vacancies since their school opted for academy status, according to research seen by The Independent.
However, the National Governors' Association (NGA) said the problem was more widespread than just academies – with council-run schools also finding it hard to fill vacancies.
A specialist charity set up to promote governing estimated that as many as one in 10 governors' posts – amounting to 30,000 across the country – is unfilled.
The crisis comes at a time of growing public scrutiny of governors with schools in Birmingham, both academies and city-council-run schools, set to have their governor bodies sacked after inspectors ruled they were "inadequate". The schools were investigated as a result of the allegations of a "Trojan Horse" plot by hard-line Islamists to take them over.
The research, carried out by the firm UHY Hacker Young, which audits academy accounts, found 20 per cent of academy governors quit before their four-year term of office expired or decided not to renew their term.
One in 10 of the schools surveyed said it would consider paying its governors if rules governing non-staff remuneration by schools were lifted.
The study said many governors found the amount of responsibility they have – holding the head to account and, in academies, being responsible for the entire running of the school – "overwhelming".
Many heads of governing bodies now believe specialist skills are needed to fulfil their financial responsibilities and hold head teachers to account over academic performance.
Allan Hickie, a partner in UHY Hacker Young, said: "With talk of a tougher Ofsted inspection regime and an intense spotlight on school governance, the concern is that academies are going to find it harder and harder to recruit new governors." He added: "Ofsted is now very focused on ensuring that schools don't 'coast'. If a school already has a high-achieving intake, then good results alone will not guarantee a good Ofsted report. That gives governors complex new data to understand around what 'value' the school adds.
"One chair told us that most governors find it very difficult to query the vast amount of data they get and that they really needed governors from an education background to challenge the school leadership team on performance.
"If schools cannot find individuals that already have the expertise to take on these roles easily, then more support needs to be made available… People will not willingly give up their time if they are concerned they will find the responsibilities overwhelming."
The NGA said it had found two-thirds of schools acknowledged difficulties in filling governing posts in a survey completed by 7,700 schools. It said that problems in council-run schools were, if anything, worse than in academies.
However, this could be down to the fact that primary schools – which were less likely to be academies – had the biggest problems as they had to recruit from a smaller base.
A survey conducted jointly by the NGA and the University of Bath said potential recruits found the workload and responsibility "daunting".
A spokeswoman for the Department for Education said: "The role of governors is more vital than ever. The future of our school system is in their hands as they hold school and college leaders to account for improving performance and scrutinising finances."
"We are working to help academy trusts recruit people with the right skills – for example by setting up the Inspiring Governors Alliance last month and funding the charity SGOSS to help schools to recruit new governors with the skills they need."
Join our new commenting forum
Join thought-provoking conversations, follow other Independent readers and see their replies