Government 'wastes billions' on state-of-art free schools leaving state schools in dire state of repair
National Audit Office report says £6.7bn needed just to bring all existing school buildings up to a 'satisfactory' standard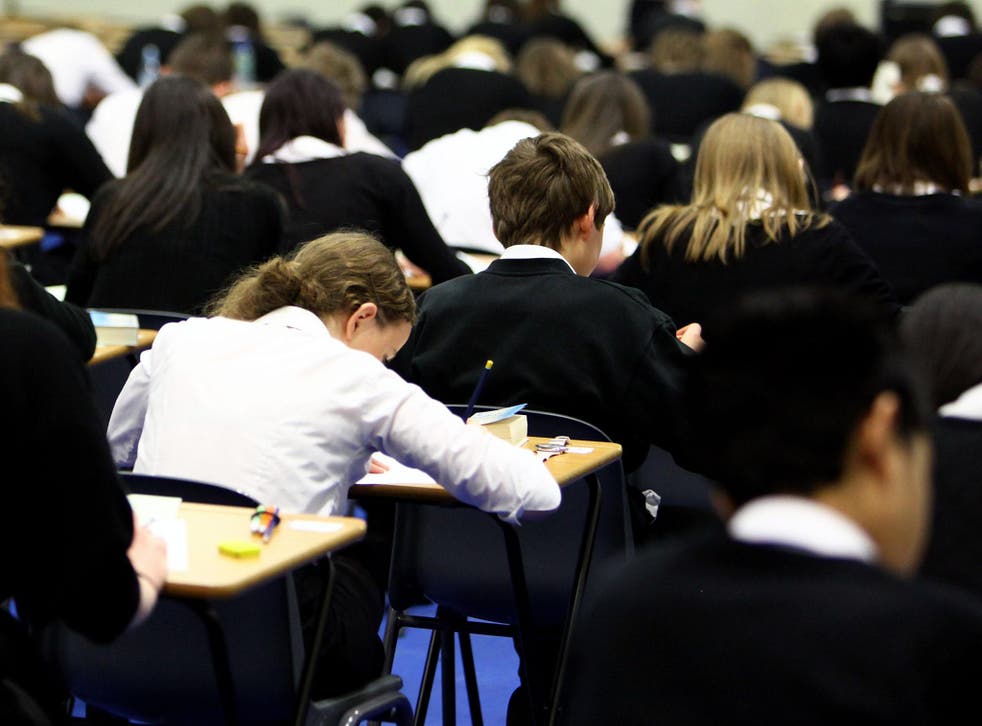 Millions of pounds in taxpayers' money is being wasted building state-of-the-art free schools that stand empty, while deteriorating and potentially unsafe buildings present a "looming crisis" for the local authority, MPs have warned.
In anticipation of the growing demand for school places, the Department of Education (DfE) plans to open 500 new free schools by 2020, costing an estimated £2.5bn simply to purchase the land needed to build them.
A report into capital funding for schools published by the National Audit Office (NAO) suggests in some areas the independently-run, state-funded schools are creating spare capacity that could have "serious financial implications" for the state education sector.
The average cost of each of the 175 free school sites bought by the DfE so far stands at £4.9m, with 34 sites having cost more than £10m each, including four that have cost more than £30m.
Meanwhile, up to 60 per cent of existing school buildings are in urgent need of repair, the report found, with many pre-1976 buildings in need of replacement or suffering major defects including problems with electrics and external walls.
Shadow Secretary of State for Education, Angela Rayner, called on the Government to scrap "arbitrary" free school targets and focus on repairing existing schools.
She told The Independent: "The Tories are wasting millions on free schools in areas that do not need them and where there is no demand, while a crisis is looming in the condition of many of our state schools.
"It is unacceptable that money can be found for the Tories's pet projects, yet there are major defects in the fabric of state schools which are not being repaired.
The DfE's property data survey estimates it would cost £6.7bn to return all school buildings to satisfactory or better condition, and a further £7.1bn to bring parts of school buildings from satisfactory to good condition.
Pisa rankings 2015: The best countries in the world for education

Show all 20
According to the report, the DfE has already spent £863m on land acquisitions for free schools over the last five years – in some cases paying "premium" prices because of a shortage of suitable sites.
Last year the Government was reported to have spent £33.5m buying one premises for a secondary free school in north London that would be located next to two thriving comprehensives – a move local councillors described as a "staggering waste of taxpayers' money".
Ms Rayner added: "At the same time there is mounting pressure on secondary schools to create more places. It's time the Tories ditched their obsession with free schools and concentrated on the real problems facing our schools."
The NAO acknowledged that some improvements had been made in terms of estimating the need for more school places and forecasting pupil numbers, but said the expected deterioration in the condition of the school estate was a "significant risk to long-term value for money".
While the DfE said it was too early to determine how the condition of the school estate is changing over time, the cost of repairing major building defects is expected to double between 2015-16 and 2020-21, even with current levels of funding, as many buildings are said to be "near the end of their useful lives".
A DfE spokesperson said Tuesday: "As the NAO acknowledges, we have made more school places available, and in the best schools. The free school programme is a vital part of this – more than three quarters of free schools have been approved in areas where there is already demand for new places and the vast majority are rated good or outstanding by Ofsted.
"The Government is making a huge investment in the school estate of £23bn up to 2021, to create a further 600,000 new school places, deliver 500 new free schools, and rebuild and refurbish buildings at over 500 schools. But we want to go further. That's why we have set out plans to create more good school places, in more parts of the country, by scrapping the ban on new grammar schools, as well as harnessing the expertise and resources of our universities, and our independent and faith schools."
MP Meg Hillier, Chair of the Committee of Public Accounts, said: "The Department for Education needs to spend at least £6.7bn just to bring all school buildings up to a satisfactory state.
"But the Department is choosing to open new free schools in areas which do not need them and are failing to fill places.
"This is taxpayers' money that could be used to fund much needed improvements in thousands of existing school buildings."
A net increase of 599,000 state school places were created between 2010 and 2015 at a cost of £7.5bn, but another 420,000 places will be needed over the next five years.
A report detailing a critical teacher shortage this week also highlighted that pupil numbers at secondary schools are expected to spike by more than 500,000 to 3.3 million by the year 2025.
Commenting on the NAO report, Toby Young, Director of the New Schools Network, argued that providing more free schools was the best way of addressing this issue.
He said: "As the National Audit Office has said, free schools offer better value for money than previous school building programmes. They are the most cost effective way to create the 750,000 new school places we need between now and 2025.
"They are also more popular with parents and more likely to be rated 'Outstanding' by Ofsted than any other type of school."
Last year Mr Young, who set up the flagship West London Free School, admitted running a school was more difficult than he had anticipated, after criticising teachers, state schools and local education authorities.
He added: "As someone coming into education from the outside, the bits you see of other schools are only the tip of the iceberg. You think, 'well, I could do better than that', as you are pointing to the tip of the iceberg, without realising how much more there is to it."
Last year, 10 per cent of primary places and 16 per cent of secondary places were left unfilled in England.
NAO auditors found while some local areas were experiencing increasing pressure for pupil places, others had an abundance of spare capacity.
"Pupil numbers are continuing to grow and the demand for places is shifting to secondary schools where places are more complex and costly," it stated.
The NAO report comes as thousands of children across the country wait to hear which school they have been accepted into for the coming academic year.
Secondary school application outcomes will be sent to parents on the evening of Wednesday 1 March.
What is a free school?
Free schools are set up independently by groups of parents, teachers, charities, businesses, universities, trusts, religious or voluntary groups, but are funded directly by central government.
They are often run by an "education provider" – an organisation or company brought in by the group setting up the school – but these firms are not allowed to make a profit.
The schools are established as academies, independent of local authorities. Unlike local authority run schools, they can set their own curriculum, but cannot be academically selective.
Join our new commenting forum
Join thought-provoking conversations, follow other Independent readers and see their replies