Leading UK universities vow to protect freedom of speech on campus
Labour accuses government of distraction tactics amid 'focus on manufacturing an argument over free speech on campus'
Zoe Tidman
Thursday 22 April 2021 08:29 Comments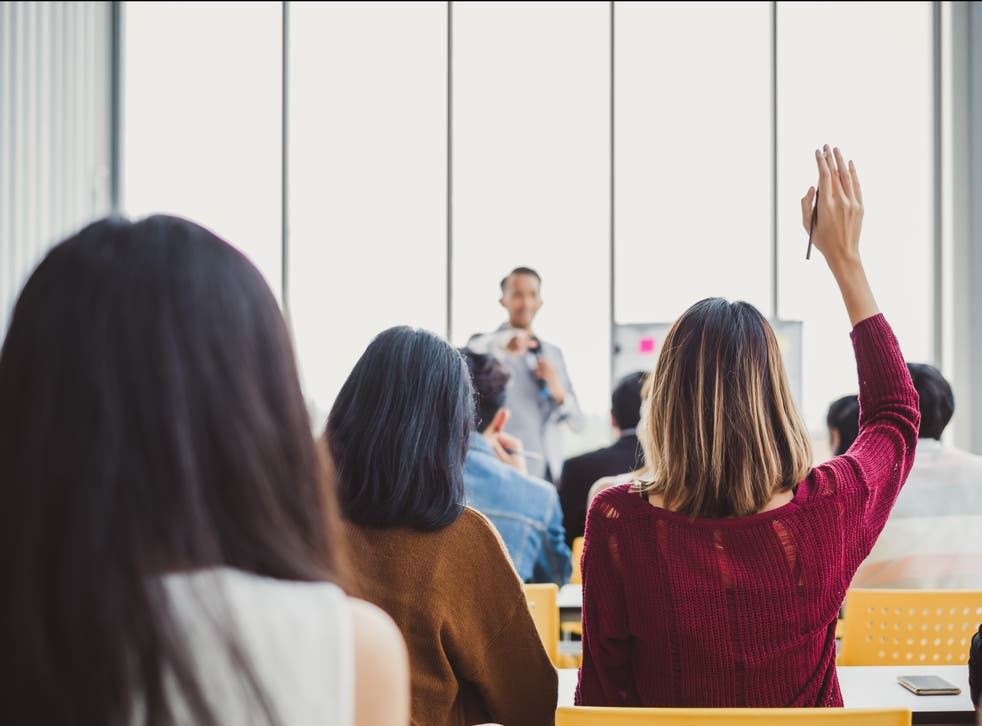 Leading UK universities have vowed to protect free speech on campus, two months after the government moved to introduce greater safeguards.
In a statement of principles, the Russell Group said their institutions - traditionally the UK's most selective - already facilitate "free and frank intellectual exchanges".
Their universities will continue to safeguard academic freedom and freedom of speech, it added. 
It comes after Gavin Williamson said he was "deeply worried" about the "chilling effect on campuses of unacceptable silencing and censoring" as he unveiled new legal protections earlier this year. 
The government announced a "free speech champion" who would investigate potential infringements at universities, which could include allegations centred on the dismissal of academics or the "no-platforming" of speakers.
The Russell Group - which represents 24 top universities, said: "Facilitating an environment where all students and staff are able to inquire, study, and discuss is a responsibility our universities take extremely seriously."
Members work alongside staff and student unions to "defend and maintain freedom of expression on campus" and speaker events on "diverse views on complex issues" happen weekly on campuses across the UK, the statement said.
It added: "Our universities provide a wide range of fora wherefree and frank intellectual exchanges take place and the diverse views of individuals are tolerated, whilst also assuring the safety of students, staff and members of the public."
Mr Williamson said the Russell Group's principles were a "positive step in the right direction" and called on all universities to look at what they can do to further protectfreedom of speech on campus.
But ministers have come under fire from Labour for honing in on free speech while students are dealing with the impact of the ongoing coronavirus pandemic.
"Students are worried about missing out on a return to campus, paying their bills without student jobs and finding work when they graduate," Kate Green, the shadow education secretary, said.
Last week, government said a full return to campus and in-person teaching will happen no earlier than 17 May, after some courses are scheduled to have finished teaching for the academic year.
Labour's Ms Green added: "The government's focus on manufacturing an argument over free speech on campus is an attempt to distract from their failure to support students and universities through this pandemic."
Tim Bradshaw, chief executive of the Russell Group, said: "Disagreement is a fundamental part of debate and has been key to advancing knowledge and gaining different perspectives on everything from ethics and history to genetics and theoretical physics."
He added: "Our universities will always champion the importance of free speech, uphold the legal protections already in place and, if government feels it is necessary to enhance protections further, we will work with them to find proportionate solutions."
Mr Williamson : "Free speech underpins our democratic society and our universities must be places where students and academics can express themselves freely, challenge ideas and form their own world views."
Additional reporting by Press Association
Register for free to continue reading
Registration is a free and easy way to support our truly independent journalism
By registering, you will also enjoy limited access to Premium articles, exclusive newsletters, commenting, and virtual events with our leading journalists
Already have an account? sign in
Join our new commenting forum
Join thought-provoking conversations, follow other Independent readers and see their replies