Girls lose risk-taking confidence by the time they reach adulthood while male confidence grows, study shows
Analysing male and female behaviours on TV gameshow Jeopardy, researchers suggest girls feel 'intimidated' by male peers and are more prone to making mistakes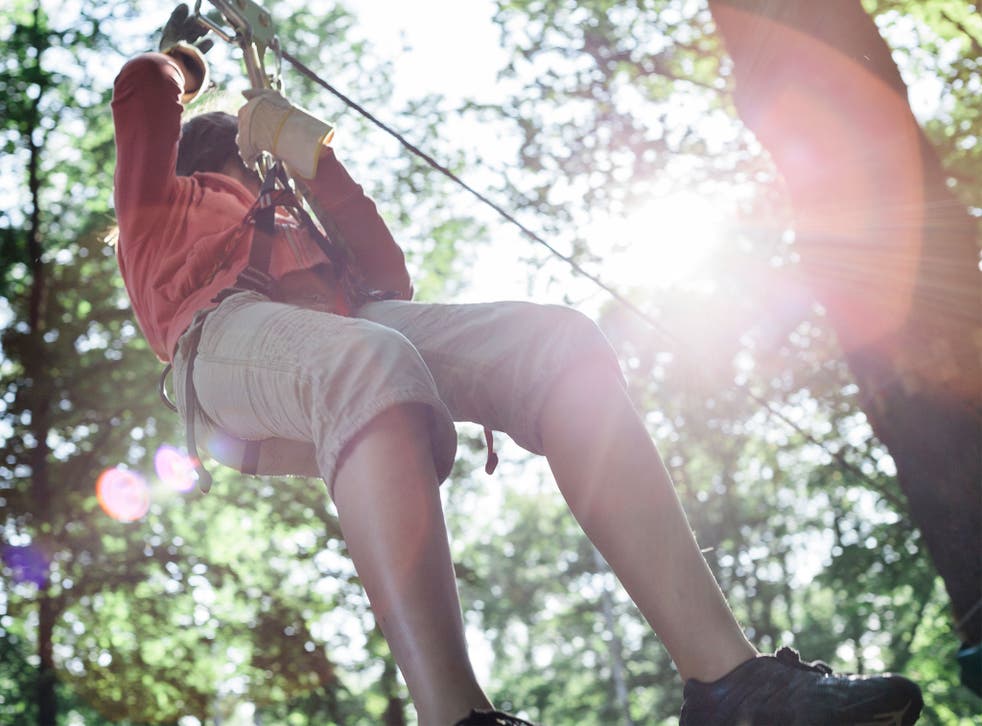 Adult women have less of an appetite for taking risks than men, new research suggests, as girls suffer a significant drop in confidence during their teenage years.
A study published by researchers at the University of Stockholm found while pre-teen girls and boys are equally willing to take risks in high-stakes situations, girls lose the confidence to do so by the time they reach adulthood.
If girls find themselves in a male-dominated environment, however, they are likely both to take on more risk and to perform worse than they would in an all-female or mixed gender environment.
Using data from the Swedish version of the television game-show Jeopardy, and the equivalent children's programme, Junior Jeopardy, researchers were able to study the differences in performance and risk-taking behaviours between children and adults of both genders.
Girls' risk-taking behaviour tended to be affected by the gender of their peers as early as 10-11 years of age. If girls were assigned to an all-male environment, they were found to perform less well cognitively, taking on more economic risk than when they were with other girls.
Analysing additional data on adult behaviours in the same field setting, the study – published in the Economic Journal – reported evidence of there being no gender gap in willingness to take risk among girls and boys, whereas there was a definite gap between adult males and females.
"This indicates either that gender gaps in risk-taking evolve with age or that they differ by cohort," researchers noted.
Winners of the Jeopardy show can win the equivalent of half a month's salary. The gameshow works on the basis that contestants score points by answering questions. After a final wager, the contestant with the highest score wins the equivalent point in cash.
On three random occasions during the game, one contestant can wager any amount of his or her score on their ability to answer an ensuing question – called a "daily double". The wager is then either added to the score or deducted depending on whether their answer is right or wrong.
UK news in pictures

Show all 50
"Our first finding is that even when facing the same game framework and incentives, there is no gender gap in wagering among children, in contrast to the results for adults," researchers said.
"This result is robust to controls for absolute performance, the difficulty level of the questions, experience, relative performance and performance feedback, in addition to whether children shared the game earnings with their classes.
"Our second finding is that male and female risk-taking differs with age in different ways: whereas girls wager more than women, boys wager less than men."
While girls assume more risk than women, boys assume less risk than men – suggesting that male confidence increases with age, while female confidence decreases.
"We also find that female behaviour is differently sensitive to social context," the researchers noted. "Whereas women wager less, girls perform worse and employ inferior wagering strategies when randomly assigned to male opponents."
Malala Yousafzai receives offer to study at UK university
Girls performed better, as measured by score accumulation; were more likely to answer questions correctly; and won more frequently when their randomly assigned opponents were girls compared with when those opponents were boys only.
Previous studies have shown that adult women are more risk averse than men, but there is little understanding over the perceived gender gap in risk-taking early in life.
The study's authors, Dr Jenny Save-Soderbergh and Gabriella Sjogren Lindquist, both from the Swedish Institute for Social Research at Stockholm University, provided two possible psychological explanations for the gender differences found.
One suggestion was that females sense "conflict" between "behaving attractively" – for instance, making choices they believe are expected of them – and "behaving competitively" – for their own good.
Conversely, girls appearing on the show might perform worse in a male-dominated context if there is already a belief that, on average, girls perform less well than boys.
"In addition, because making higher wagers was not strategically advantageous for girls when they were competing against boys only, this finding might be considered to reflect feelings of intimidation in the presence of boys that therefore causes girls to be prone to making mistakes," they said.
A spokesperson from the Royal Economic Society said: "These results are important as both cognitive performance and risk preferences are bound to shape many important decisions, such as educational choices and labour market outcomes.
"It is thus crucial to know if there are gender gaps in these behaviours; if so, when these gaps arise; and, importantly, if these behaviours are susceptible to the environment within which they are executed."
Register for free to continue reading
Registration is a free and easy way to support our truly independent journalism
By registering, you will also enjoy limited access to Premium articles, exclusive newsletters, commenting, and virtual events with our leading journalists
Already have an account? sign in
Register for free to continue reading
Registration is a free and easy way to support our truly independent journalism
By registering, you will also enjoy limited access to Premium articles, exclusive newsletters, commenting, and virtual events with our leading journalists
Already have an account? sign in
Join our new commenting forum
Join thought-provoking conversations, follow other Independent readers and see their replies