Government allows faith school to split in two to avoid gender segregation law
Exclusive: DfE urged to be 'very careful' about allowing religious institutions to divide 'without assessment of what pupils will be taught'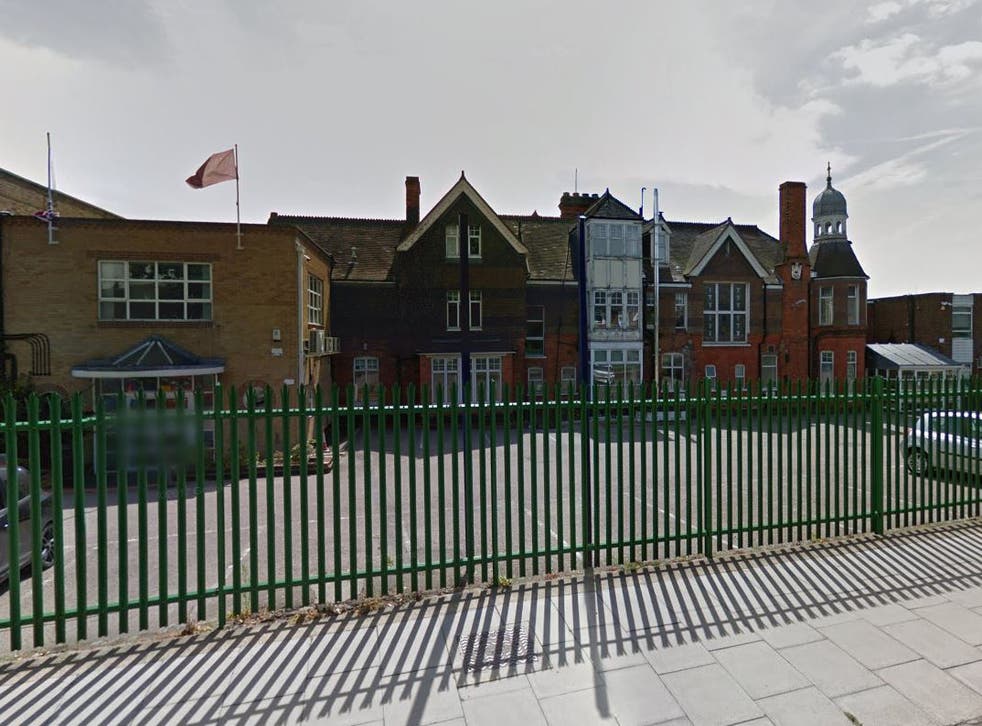 The Department for Education has said religious schools that separate boys and girls into different classes can split in two to avoid punishment from Ofsted.
It comes after a landmark ruling by the Court of Appeal last month found a mixed-gender Islamic school guilty of sex discrimination because it did not allow girls and boys to attend the same lessons.
The judges held that the "complete segregation" policy of Al-Hijrah school in Birmingham, which separated pupils from year five, was detrimental to both boys and girls and breached equality laws.
The ruling is expected to have implications for UK faith schools, with around 20 schools currently violating the ban on gender segregation.
After the judgement, headteachers across the country asked the Government for urgent clarification on the issue.
The Independent has obtained a letter from the head of Hasmonean High School, a Jewish Orthodox school in Barnet, saying the DfE told the school it faced no further action if it "de-amalgamates", or splits in two.
"I have now heard from the Department for Education regarding the outcome of the specific implications for Hasmonean of the recent judgment regarding the segregation of the sexes in coeducational schools," Andrew McClusky said in a letter to parents.
"The DfE will require Hasmonean to de-amalgamate into two separate schools but there will be no further implications for the school other than this."
After the split, the schools are expected to remain part of the same multi-academy trust.
Critics complained allowing segregated schools to simply divide without assessment of their treatment of different genders risked breaching equality laws. Ofsted, meanwhile, has said the Court of Appeal judgment on sex discrimination only applied to co-educational schools.
Humanists UK education campaigns manager Jay Harman said: "The exemption in the Equality Act 2010 allowing single-sex schools to discriminate on grounds of gender only relates to school admissions, and does not allow for discrimination in any other aspect of school life.
"So should a school split into two separate single-sex schools, but then provide an education that discriminates against its pupils by reinforcing gender stereotypes, for instance, this is likely to be unlawful."
He called on the DfE to be "very careful" about allowing segregated religious schools to convert to separate single-sex schools, "without assessment of what the pupils in those schools will be taught".
"Single-sex schools are not inherently problematic. But if becoming a single-sex school effectively puts an end to any scrutiny over the nature of the education that girls in these religious communities are getting [compared to] boys, it could very well mean that the girls end up in a worse situation as a result of the judgment, rather than a better one," he added.
Hasmonean High School's female pupils are currently located on a site in Mill Hill, while males are in Hendon, but the school is reportedly planning on moving the boys to a new building alongside, but separate, from the girls.
In an emailed statement, Hasmonean said it was working with the DfE to ensure the "appropriate" process was followed during the administrative split. It said the school was looking for a new site because it was "oversubscribed".
UK news in pictures

Show all 50
A Department for Education spokesperson said: "All new or existing schools, whether they are single-sex schools or mixed, must comply with the law and under no circumstances would they be able to circumvent this.
"It is primarily for individual schools to consider what action they need to take to do this. All schools are also held to account by Ofsted to ensure they are delivering a broad and balanced curriculum."
A spokesperson for Ofsted said: "This case was specifically about segregation within mixed schools.
"Single-sex schools must comply with the Equality Act 2010 and ensure that pupils are prepared for life in modern Britain.
"Good single-sex schools run extracurricular programmes and put specific arrangements in place to maintain healthy integration. They do not prevent children from socialising with the opposite sex."
A bid to appeal the ruling of unlawful sex discrimination at the Al-Hijrah Islamic school was rejected on Tuesday. It emerged during the case that at least 10 Islamic schools in England are still separating by gender.
Join our new commenting forum
Join thought-provoking conversations, follow other Independent readers and see their replies