Almost half of children leave primary school unable to read and write properly, performance tables reveal
Education leaders say this year's performance tables are worth little considering the number of complications and errors seen in this year's Sats, and schools should not be judged on the results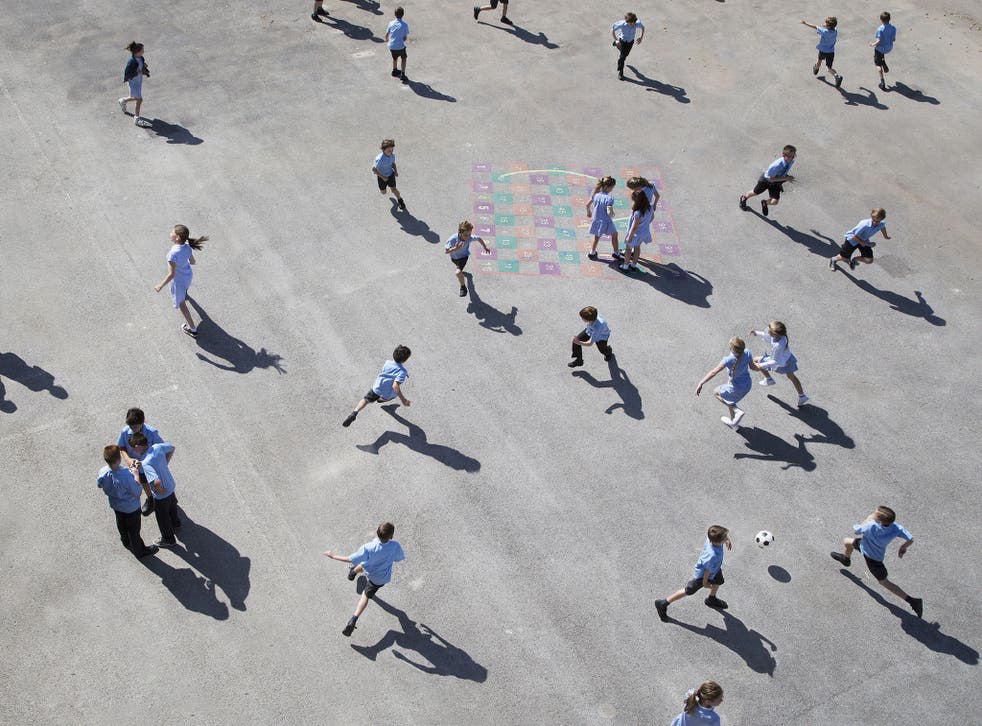 Almost half of children are leaving primary school unable to read and write properly, new government tables show, with just five per cent of schools achieving a high standard overall.
Figures from newly published primary school performance tables show 665 mainstream primaries in England fell below the government's floor standard this year, following a year of controversial changes made to the school curriculum and Sats.
The tough new exams were brought in order to "raise expectations", according to Schools Minister Nick Gibb, but the new data reveals 47 per cent of children have fallen below the government's set standards this year.
Almost 200,000 children across England are at what are considered to be underperforming primary schools, where fewer than 65 per cent of pupils reach the expected standard in reading, reading and maths.
Attainment levels appear to vary widely across different regions, with children in London the most likely to receive a good quality education.
Some 35 areas – including a number of London boroughs – were shown to be performing well against government targets, with no primary schools falling below the set standard.
Primary school performance in London was very high overall, with just one per cent (15 schools) falling below standards.
In other areas, however, families have poor access to acceptable schools - particularly in the South West and East Midlands (98 and 87 schools respectively).
Pisa rankings 2015: The best countries in the world for education

Show all 20
Four out 20 schools in Bedfordshire fell below performance standards – the highest proportion in England.
School Standards Minister Nick Gibb said: "This year's SATs are the first that test the new primary school curriculum in English and maths that we introduced in 2014. This new curriculum raises expectations and ensures pupils become more accomplished readers and are fluent in the basics of arithmetic, including times-tables, long division and fractions.
"Many schools have responded well to this more rigorous curriculum, supporting their pupils to be leaving primary school better prepared for the demands of secondary school."
Responding to the results, teaching leaders said the data should not be taken too literally, however, considering the widespread problems surrounding this year's exams.
Nansi Ellis, assistant general secretary for policy at the Association of Teachers and Lecturers (ATL), said: "Schools must not be judged on this year's SATs results which were totally unreliable and were the culmination of a chaotic mess of badly implemented and badly designed tests."
Russell Hobby, general secretary of the National Association of Head Teachers, added: "This data is not worth the paper it is written on. The government itself has said that it cannot be used to trigger interventions in schools, nor can it be compared to previous years.
"This year, we saw the SATs system descend into chaos and confusion. Delayed and obscure guidance, papers leaked online, mistakes in test papers and inconsistent moderation made this year unmanageable for school leaders, teachers, parents and pupils.
"The data gathered in primary assessment during 2016 is misleading. We warned the government that publishing this data in league tables could lead the public and parents to make poor judgments about a school's performance, but it has still chosen to do so."
Changes to the primary school curriculum have been widely criticised by parents, school leaders and MPs, who said new testing procedures brought in this year were overly complex and placed "unnecessary pressure" on children at too young an age.
Following a series of government errors regarding the Sats this summer, headteachers urged former Education Secretary Nicky Morgan not to publish the results, warning that marks would be too unpredictable for analysis.
Julie McCulloch, Primary Specialist at the Association of School and College Leaders, commented on the results: "Congratulations to schools on their results in these tests which have been achieved in some very difficult circumstances.
"The goalposts have shifted this year and these results have to be viewed in that context. The tests are based on a new, much harder curriculum, which the children had followed for only two years, and the expected standard has been significantly raised.
"In addition, the government's introduction of these tests has been chaotic. Against this background, schools, teachers and pupils have performed miracles and deserve great credit."
Join our new commenting forum
Join thought-provoking conversations, follow other Independent readers and see their replies