Alternative providers of higher education have far more BME and mature students than traditional universities, new data shows
Mixed response as UCU says Government needs to collect 'better data' before allowing alternative providers more access to education system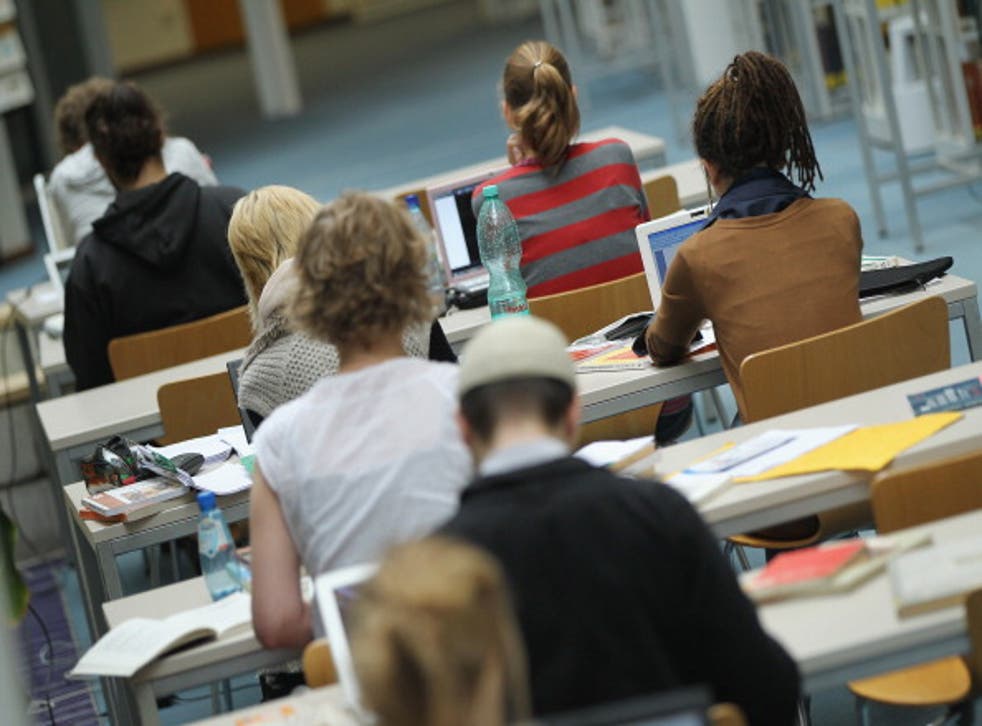 Students studying at alternative providers of higher education (HE) are more likely to be mature and from black and minority ethnic (BME) groups than those studying at traditional universities.
"Experimental statistics" released by the Higher Education Statistics Agency (Hesa) have shown 34 per cent of students surveyed in the 2014/15 cohort identified as black, while 19 per cent identified as Asian.
These figures are are much higher when compared with the ten per cent of students identifying as black and Asian at publicly-funded universities.
Of the students included in Hesa's sample, 88 per cent were from the UK, and students at alternative providers are also more likely to be mature, with 43 per cent of full-time students aged 30 or over at the point of entry, compared to only six per cent at publicly-funded institutions.
According to Hesa, alternative HE providers are those institutions that do not receive recurrent funding from the Higher Education Funding Council for England or other public bodies, and are not further education colleges.
The Government's recent white paper had expressed concern that widening participation efforts were failing young men. The Hesa data, however, has shown 52 per cent of students surveyed at alternative providers were men, while 48 per cent were women, while the opposite is true for traditional universities.
The Government acknowledged how the data comes as its HE Bill seeks to simplify the process for new providers to offer degrees and become universities, therefore increasing available places and opportunity for students.
Universities Minister, Jo Johnson, welcomed the data, and said: "The arrival of new universities has boosted people's life chances and our country's economic prospects. Now we see how new and specialist providers are extending the opportunity of HE to a wider range of people.
"Our reforms are helping more providers offer high quality degrees, ensuring more HE places are available, and that all students can benefit from high quality teaching and the prospect of a fulfilling graduate career."
The University and College Union (UCU), however, said the Government needed to collect "better data" from more alternative providers before allowing them more access to public money and the UK HE sector.
The union said Hesa's data covered just 63 alternative providers, less than ten per cent of the 732 alternative providers identified in a Government report from 2014.
UCU's reaction has come shortly after the Government's white paper set out proposals to make it quicker and easier to allow alternative providers access to public money through loans and grants.
The UCU has been highly critical of expanding the number of alternative providers in the HE sector, and has raised concerns about the sums of public money going to such institutions without "proper quality checks and without proper data."
UCU general secretary, Sally Hunt, said that, while it's encouraging there is an effort being made to collect data on alternative providers, fewer than one in ten are submitting any data. She added: "Ministers need to halt plans for further expansion of alternative providers until proper quality checks can be carried out, and they commit to providing the same levels of information as public universities also in receipt of taxpayers' money."
Study UK, the largest representative body for independent colleges, lauded the "important role" independent HE plays in widening participation in the UK.
Study UK's chief executive, Alex Proudfoot, said: "Independent colleges offer flexible entry and start dates which fit around a student's circumstances, making them a popular choice for the demographic of student we see universities struggle to recruit.
"It is important the Government protects and enhances the flexibility of independent colleges, in both their entry points and course delivery, to ensure they continue to be this positive force for social mobility.
"While this data represents only a small proportion of the independent sector, we are confident the Government's proposed reforms will give us a far broader picture in the years to come."
Join our new commenting forum
Join thought-provoking conversations, follow other Independent readers and see their replies