Millions of people risk being unemployed or in unsuitable jobs by 2030, councils warn
'Our complex and fragmented national skills system needs to adapt'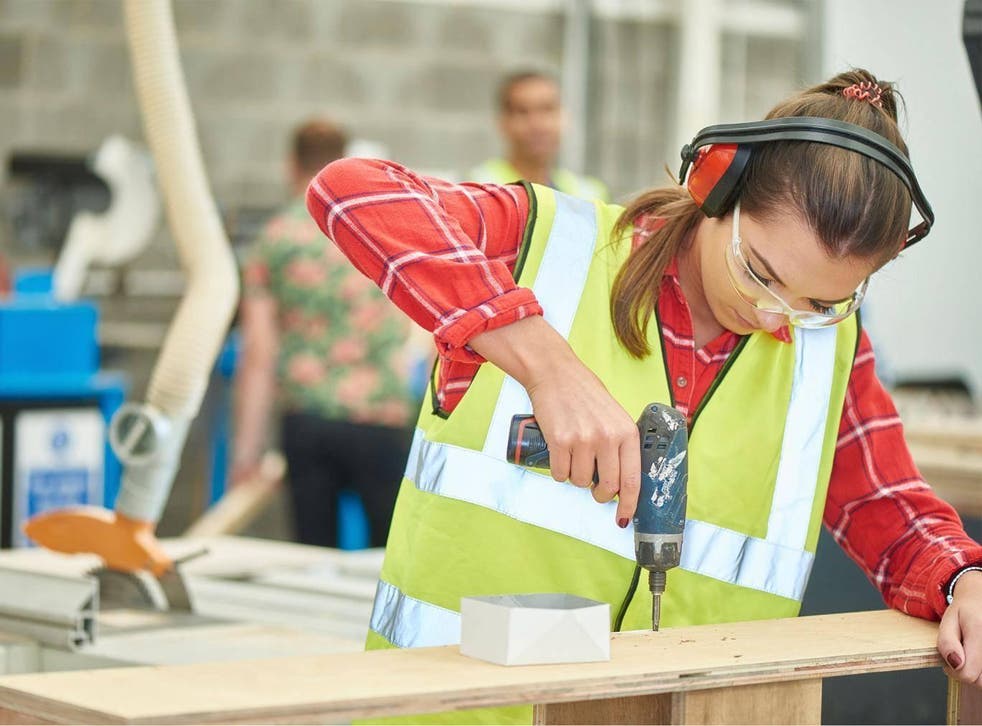 Millions of people in England risk being unemployed, or in work they are overqualified for, by 2030 because of a skills "mismatch", councils have warned.
There could be a surplus of approximately six million people looking for suitable jobs in the next decade, according to the Local Government Association (LGA).
A study, carried out for the LGA, which represents councils in England, calculates that nearly 13m people with intermediate skills could be chasing nine million jobs by 2030.
It adds that five million low-skilled people could also be competing for two million low-skilled jobs.
The LGA is calling on the government to use the Budget to devolve all back-to-work skills, apprenticeships, careers advice and business support schemes to local areas to improve the situation.
UK news in pictures

Show all 50
Councils say localised support would help to tackle skills gaps, match people with employment routes within local communities, and reduce the number of young people not in employment.
Kevin Bentley, chair of the LGA's people and places board, said: "Millions of people face a future where they have skills mismatched for jobs at a huge cost to people's lives and the local and national economy.
"Councils are ideally placed to lead efforts to help the government bring growth and jobs to all parts of the country and ensure everyone is fully equipped with the skills they need to compete for future jobs."
He added: "For that to happen, our complex and fragmented national skills system needs to adapt to a changing jobs market.
"Better local coordination of services would provide better opportunities for young people to increase their skill levels and adults retrain and upskill for future jobs.
"This is key to driving up productivity, closing local skills gaps and boosting local economies."
It comes after councils warned last year that the government's careers advice programme will fail to reach thousands of young people despite claims the most disadvantaged children in England will benefit.
The careers hubs scheme, which aims to provide guidance on jobs, will only reach a fraction of students as only 1,300 schools and colleges are involved in the programme, the LGA said.
Stephen Evans, chief executive of the Learning and Work Institute, which carried out the research, added: "Other countries have continued to invest in skills, while progress in England has stalled over the last decade, the result of large cuts in England's adult education budget which has left us lagging behind other countries and the number of adults improving their skills at a record low.
"We now need a decade of investment, in order to boost life chances, economic prosperity and to level up the country. That investment needs to be delivered through a partnership between national and local government, employers and trade unions."
A Department for Education spokesperson said: "We must make sure that people of all ages and backgrounds have the skills they need for employment, to get on in life and strengthen the UK economy.
"We are providing an extra £3 billion, over the course of this Parliament, for a new National Skills Fund to help people learn new skills and prepare for the economy of the future.
"We are continuing to invest in education and skills training for adults through the Adult Education Budget. Around half of this budget has been devolved, allowing authorities to directly support adults in developing the skills that local employers need, reducing skills shortages and improving wellbeing in communities."
Additional reporting by Press Association
Register for free to continue reading
Registration is a free and easy way to support our truly independent journalism
By registering, you will also enjoy limited access to Premium articles, exclusive newsletters, commenting, and virtual events with our leading journalists
Already have an account? sign in
Register for free to continue reading
Registration is a free and easy way to support our truly independent journalism
By registering, you will also enjoy limited access to Premium articles, exclusive newsletters, commenting, and virtual events with our leading journalists
Already have an account? sign in
Join our new commenting forum
Join thought-provoking conversations, follow other Independent readers and see their replies