London schools teach self-defence and first aid to protect pupils from knife crime
'I have children who have seen things that a lot of people should not see'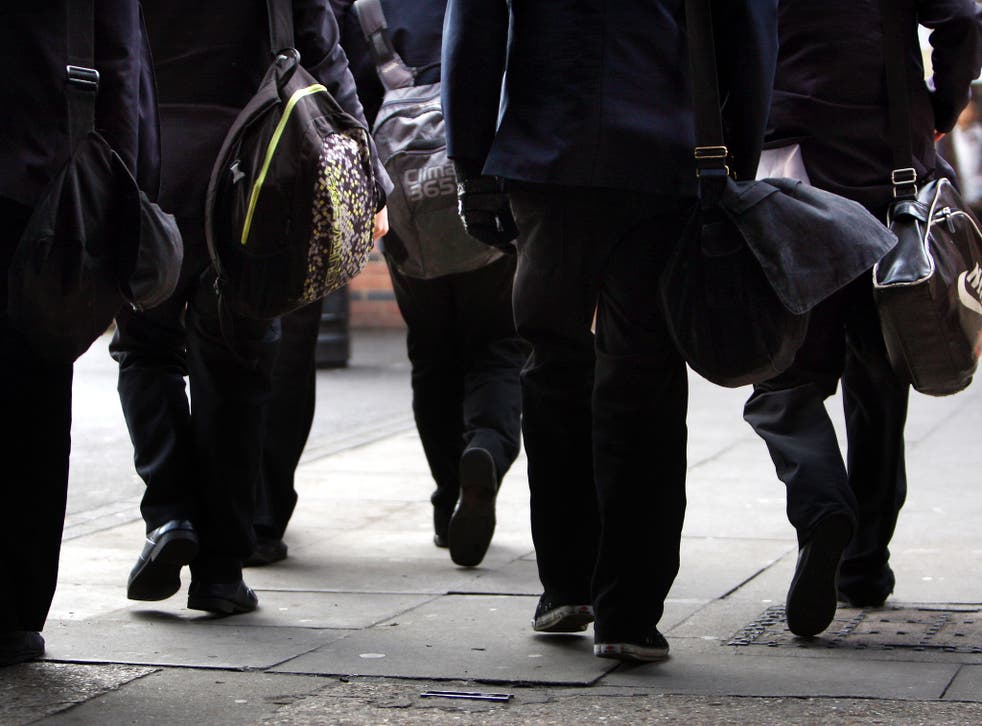 Schools and colleges are introducing self-defence and first aid classes to protect their pupils from harm as a knife crime epidemic seizes the capital.
But headteachers' efforts to make children feel safe could be undermined unless extra resources are secured, a school leaders' union has said.
The Ofsted chief will also insist this week that schools cannot tackle the recent rise in knife crime among young people on their own.
Gill Burbridge, principal of Leyton Sixth Form College in Waltham Forest, east London, is set to introduce self-defence and first aid classes in the new year after students called for more help.
She said: "We don't have a problem on site but we are aware that it is when young people go to and from college where these things are very immediate issues to them."
At least four young people have been killed in the borough of Waltham Forest this year – and a former pupil of the college lost their life in Hackney.
Tackling knife crime is an "immediate and pressing" concern for the community, Ms Burbridge said.
But she is worried that scaling-up programmes to keep pupils out of harm will be harder amid "dire" budget pressures. "Our funding regime is set until 2020. We cannot wait until then to start doing this work," she said.
Last week, the college principal pressed London mayor Sadiq Khan over youth violence as part of an "accountability assembly", organised by grassroots' campaign London Citizens.
Hundreds of teachers, students, parents and community leaders came together to address the surge in knife crime. Shanea, a 17-year-old from St Bonaventure's sixth form college in Newham, east London, said she felt helpless when her friend was attacked and she did not know what to do.
"I'll never forget the day I rushed out of my house to be the first one on the scene, hopelessly holding on to my friend as he fought for his life," the student told the event on Thursday. "Going through this trauma affected me… mentally, emotionally, and academically."
Carina Crawford-Khan, community organiser with Citizens UK, said. "Definitely there is a need for first aid and not standing idly by and looking at what do we do so we are not bystanders. Children and young people want to be part of the solution.
"If Shanea had been trained in first aid she would have potentially recovered from the situation a little easier. Because of the trauma it inflicted on her and feeling powerless."
Natasha Beckles, assistant headteacher at The Willow Primary School in Tottenham, north London, has carried out a series of measures to help young people feel safe outside the school gates.
The school is located just off Lordship Lane where gang wars are common. Ms Beckles said: "I have children who have looked out of windows and seen things that a lot of people should not see.
"We can't have schools that only care about behaviour and safety in their schools because that is useless. You have got to be training your children how to be safe outside."
The school has carried out self-defence classes for their year 6 pupils to help protect them. But Ms Beckles believes a focus on early years intervention and increased mental health support is also vital.
A lack of funding for schools is also a concern for the assistant head. She said: "Schools haven't got enough money to deal with this issue. It is heartbreaking to professionals.
"So far I haven't had a child in my school that I have taught die from this. But I don't want to wait until I get a call like that."
Geoff Barton, general secretary of the Association of School and College Leaders, said institutions are equipping students with skills, such as self-defence, which they may not have done previously.
He said: "Children in all kinds of communities, not just those in the cities, have a fear of knife crime. So I think the number one thing that schools will be doing is reassuring young people."
The teenagers murdered in London in 2018

Show all 21
But the union leader warned that cash-strapped schools and colleges would struggle to provide extra resources needed to tackle the problem.
Mr Barton said: "If you are having to cut your staffing and having to increase class sizes, there just simply isn't the money to do everything expected of schools, including this.
"So there will be people that cannot afford to do it as a result of this. It is very much a concern.
"The more society expects schools to be able to do, the more it needs to be prepared to put the money behind it to make that possible."
Register for free to continue reading
Registration is a free and easy way to support our truly independent journalism
By registering, you will also enjoy limited access to Premium articles, exclusive newsletters, commenting, and virtual events with our leading journalists
Already have an account? sign in
Register for free to continue reading
Registration is a free and easy way to support our truly independent journalism
By registering, you will also enjoy limited access to Premium articles, exclusive newsletters, commenting, and virtual events with our leading journalists
Already have an account? sign in
Join our new commenting forum
Join thought-provoking conversations, follow other Independent readers and see their replies