Knife crime hits record high in England and Wales as violence soars, statistics reveal
'These figures are truly shocking and must put an end to Tory austerity and police cuts,' says Labour
Lizzie Dearden
Home Affairs Correspondent
Thursday 18 October 2018 10:43 BST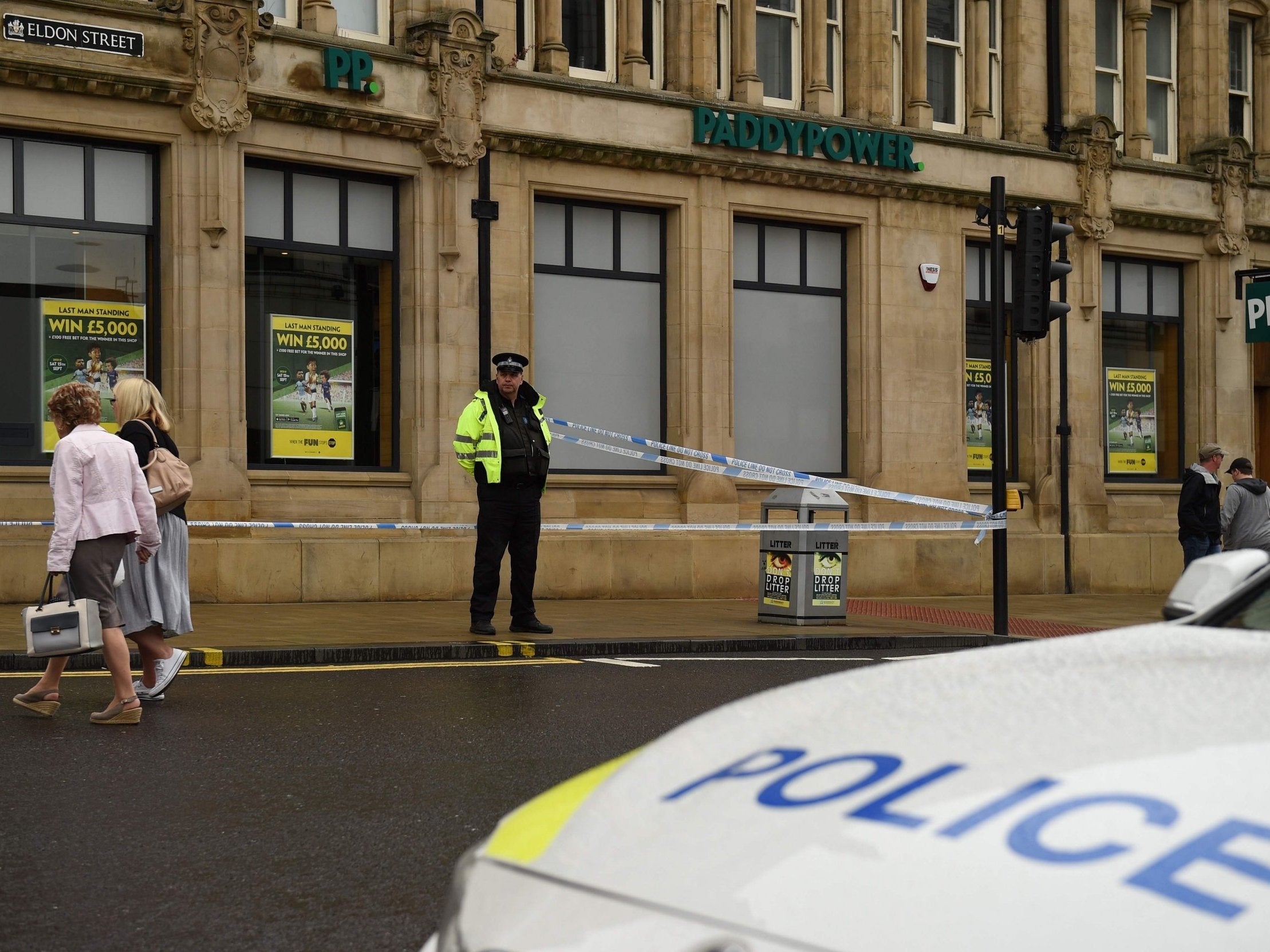 Knife crime has hit a new record in England and Wales as the latest statistics show violence continuing to soar and the number of cases solved falling.
The Office for National Statistics (ONS) said police recorded 39,332 knife offences, the highest number on record and an annual increase of 12 per cent in the year to June 2018.
In the same period, overall violence rose by 19 per cent to almost 1.5 million crimes, homicide increased by 14 per cent and robbery by 22 per cent.
Meghan Elkin, head of the ONS Centre for Crime and Justice, said knife crime has been rising for four years.
"There have been some improvements in recording by police but we do think this is a genuine increase," she told The Independent.
"Firearm offences have gone down in the past year, but we have seen an increase in overall theft, vehicle theft and burglary."
The real total of knife crime is likely to be even higher as Greater Manchester Police figures were excluded by the ONS because a review of its data found it was undercounting offences.
If its figures were included, it would bring the total in England and Wales to 41,884 knife or sharp instrument offences.
The ONS said knife crime was "concentrated in London and other metropolitan areas", but the majority of police force areas also saw a rise.
Separate Home Office data showed that under 9 per cent of all recorded offences resulted in the culprits being charged or summoned to court.
In almost half of the cases, the investigation was completed without a suspect being identified.
Figures previously published by The Independent show victims' confidence in the criminal justice system is plummeting, while a police leader warned forces are "failing the public" because of budget cuts.
Chief Constable Bill Skelly, the National Police Chiefs' Council lead for crime recording and statistics, said the gap in detection rates was a "real concern".
"Police forces are improving the way they record crime, including crimes that have no suspect and little prospect of a criminal justice outcome," he added.
"There are also significant rises in cases that are complex to investigate such as child sexual exploitation, abuse and online fraud. In many of these cases, multiple crimes are recorded which victims may not wish to take through to prosecution. Increased demand and fewer officer numbers have also had an impact."
Chief Constable Skelly said the rising crime was increasing demand on policing as it copes with the growing terror threat, 999 calls, mental health crises and situations where "other agencies lack their own capacity".
Overall crime rose by 9 per cent in the year, with 5.6 million offences recorded - the highest total for 13 years.
The statistics were released after two men were murdered on Wednesday night in London and Liverpool.
Justice secretary David Gauke: middle class drug users to blame for street crime and violence
A 46-year-old man was beaten to death in Battersea during a brawl at a block of flats, hours before a 25-year-man was shot dead in Wavertree, in what is believed to be a targeted killing.
The government has sought to play down mounting public concern about street murders that have swept Britain this year, and prefers to use crime figures from a national survey that records people's experiences, rather than what is reported to police.
But the ONS said the Crime Survey of England and Wales does "not capture higher-harm violence well" and that the real-world increase is backed up by the rocketing number of people admitted to hospital with stab wounds.
Diane Abbott, the shadow home secretary, said: "These figures are truly shocking and must put an end to Tory austerity and police cuts.
"You can't keep the public safe on the cheap. The Tories are failing in their duty to protect the public and keep our citizens safe. These figures are a tragic indictment of this Tory government's policies."
The Police Federation, whose members were told to "stop crying wolf" over the impact of budget cuts by Theresa May in 2015, said the increases reflected years of warnings.
"We need more boots on the ground," chair John Apter said. "We have lost nearly 22,000 officers since 2010, and there are now only 122,404 across the whole of England and Wales tasked with trying to stem the rising tide of violent crime. It's not enough."
The government denies that falling officer numbers have directly contributed to rising crime, but Sajid Javid has publicly admitted forces need more resources and vowed to fight for more funding in a spending review.
Its serious violence strategy, launched in July, was criticised after omitting a Home Office document suggesting police cuts had "likely contributed" to rising violence and "encouraged" offenders.
The finished document blamed drug dealing and the rise of "county line" gangs for driving stabbings and shootings, and a review of drug misuse is underway.
The teenagers murdered in London in 2018
Show all 21
The ONS figures also showed that the number of rapes recorded by police rose by 21 per cent and all sexual offences by 18 per cent.
But statisticians believe the change is down to better recording and increased confidence of victims coming forward rather than a real-world increase in attacks.
They said there had been a "genuine rise" in burglary, vehicle theft and robbery.
"Anecdotal evidence suggests that an increase in moped-related crime may have contributed to rises in vehicle-related thefts, theft from the person and robbery offences," the ONS said.
"Stolen mopeds have been used to facilitate snatch thefts and robberies. Such vehicles have no, or limited, security, and are less likely to have immobilisers and therefore become an easier target for thieves … robbery and theft from the person offences are disproportionately concentrated in London and other larger cities."
Nick Hurd, the policing minister, said the government was determined to tackle all types of crime.
"To combat serious violence, our strategy addresses the root causes of crime with a focus on early intervention and we have announced a new £200m Youth Endowment Fund to support young people at risk of involvement in crime," he added.
"On top of this, we are consulting on a public health approach to serious violence and giving police extra powers to tackle knife crime through our Offensive Weapons bill.
"We also recognise the demand on police, which is why the home secretary has said he will prioritise police funding in the Spending Review."