Labour pledges to prevent academies paying 'poverty wages' while bosses get six-figure salaries
'There will be no more race to the bottom in our schools and we will end the scandal of teaching assistants on the minimum wage'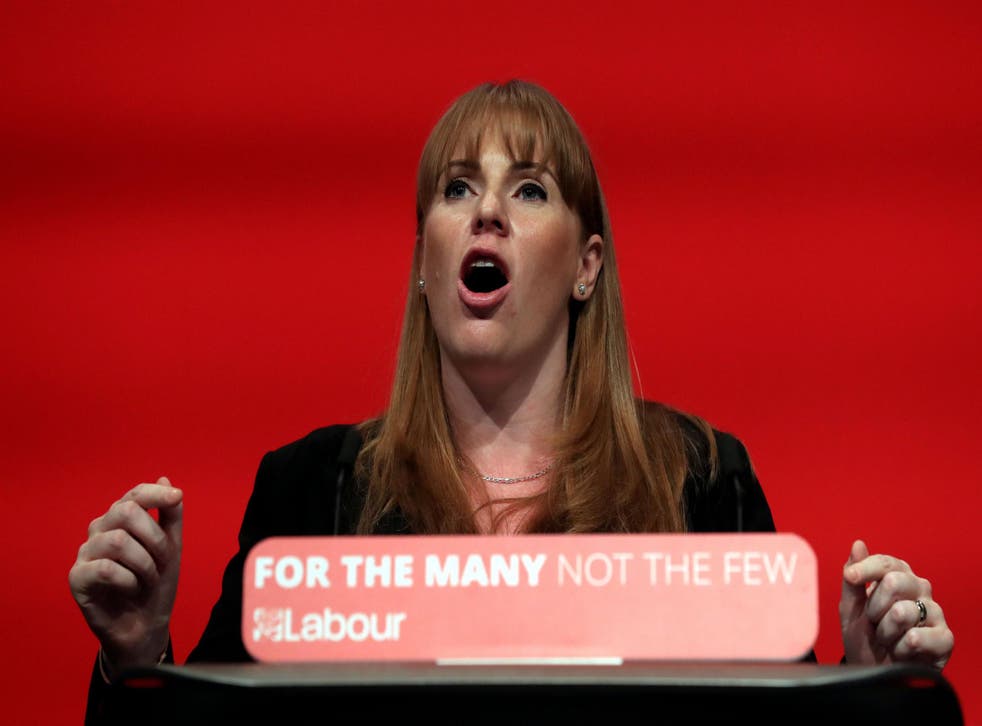 Labour is pledging to prevent academies paying teaching assistants "poverty wages" while chief executives take home six-figure salaries.
Academies are able to set their own pay scales - but shadow education secretary Angela Rayner has said that Labour would apply national terms and conditions to all schools to regulate salaries.
Speaking to the annual conference of the GMB union, Ms Rayner pledged to end the "scandal" of teaching assistants and other support staff in academy schools on the minimum wage.
According to the ONS, teaching assistants earned just £12,134 on average in 2017. Meanwhile, a recent report found over 100 academy trustees were paid more than £150,000 in 2015-16.
Ms Rayner said: "The Labour Party will bring back genuine national pay in education. Not just for the teachers, but for other educators too.
"We will reinstate the School Support Staff Negotiating Body. And we will go further.
"National pay settlements will apply to every school that is funded through our National Education Service. There will be no more race to the bottom in our schools, and we will end the scandal of teaching assistants on the minimum wage."
Karen Leonard, GMB national officer for schools, said: "GMB members in academy schools are often paid poverty wages while bosses pocket £150,000 salaries.
"We welcome this much needed pledge from Labour to stop the kind of academy penny-pinching which sees our dedicated and professional school support staff struggling to get by.
"Ultimately, it's our children who will suffer if school staff aren't paid properly."
UK news in pictures

Show all 50
Earlier this year, MPs said academy trusts that pay their bosses "unjustifiably" high salaries could spend taxpayers' money better on improving children's education.
Dan Moynihan, chief executive of Harris Federation, earned between £440,000 to £445,000 - which is believed to be the highest salary for an academy leader in the country.
A Department for Education spokesperson said: "It is important that schools are able to recruit the staff they need. That is why we have given schools freedom over staff pay so they can reward the most experienced teachers and support staff – attracting the brightest and best.
"With average salaries of £37,400 outside of London, rising to £41,900 in the capital, teaching continues to be an attractive career.
"We have asked the independent School Teachers' Review Body to take account of the Government's new flexible approach to public sector pay, which it will have taken into account in reaching its recommendations which we are now considering for the coming year."
Register for free to continue reading
Registration is a free and easy way to support our truly independent journalism
By registering, you will also enjoy limited access to Premium articles, exclusive newsletters, commenting, and virtual events with our leading journalists
Already have an account? sign in
Register for free to continue reading
Registration is a free and easy way to support our truly independent journalism
By registering, you will also enjoy limited access to Premium articles, exclusive newsletters, commenting, and virtual events with our leading journalists
Already have an account? sign in
Join our new commenting forum
Join thought-provoking conversations, follow other Independent readers and see their replies