London state school to introduce four-and-a-half day week to make teachers happier
'We are confident that the introduction of a shorter timetable will not impact on our capacity to continue to achieve among the very best results in the country'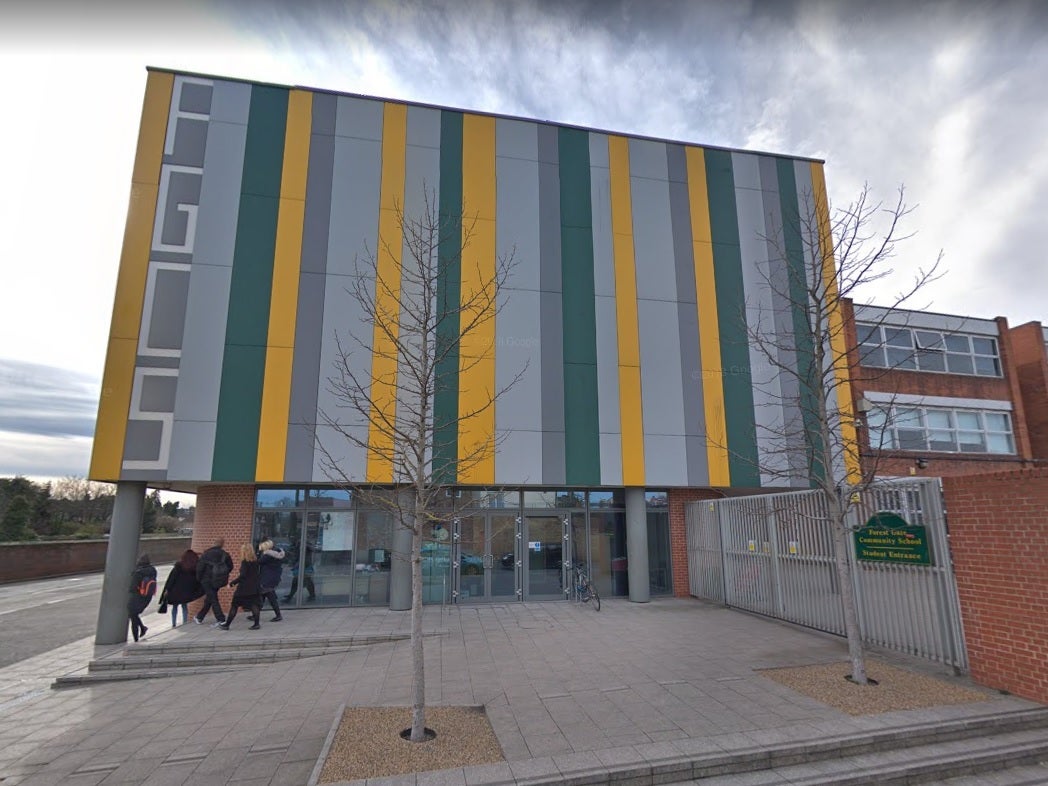 A top-performing comprehensive state school in east London will adopt a four-and-a-half day week to create a happier workforce, boost productivity and tackle teacher shortages.
Pupils and teachers at Forest Gate Community School, a secondary school in Newham, will be allowed to leave just after midday every Friday from September, parents have been told.
It comes after Perpetual Guardian, a New Zealand financial services company, saw a 20 per cent rise in productivity and happier staff after switching to a four-day week.
The non-selective school, which is rated as outstanding by Ofsted, will remain open until 5pm for supervised study and talks from guest speakers on Fridays but attendance is optional.
Simon Elliott, executive head of Forest Gate, does not believe the shorter timetable will negatively affect the school's strong GCSE results. In fact, he believes the move could boost productivity.
It is hoped that the four-and-a-half day week will help lift the burden on increasingly overworked teachers and will reduce the negative effects of the recruitment and retention crisis in the sector.
The school in Newham, an area with high levels of poverty and gang violence, was ranked in the Top 50 schools nationally for its Progress 8 score – the government's headline measure for judging the progress pupils make from the start of secondary until their GCSE results.
Teachers at the school will now have the option of finishing early, or spending the afternoon improving their teaching at professional development training.
Mr Elliott said: "When you are a top performing school with consistently among the best GCSE results in the country you cannot rest on your laurels, you must always look at ways in to improve. We have been looking into this long before the successful trials in New Zealand and are now convinced it will lead to a happier, more productive school."
He added: "We are confident that the introduction of a shorter timetable will not impact on our capacity to continue to achieve among the very best results in the country. On the contrary, we believe happier, less stressed staff who feel valued will help create the type of learning environment to improve productivity."
Staff will be given training to manage the shorter timetable ahead of the introduction of the new policy in September. Pay, holiday entitlement and benefits for teachers will remain unchanged.
Support free-thinking journalism and attend Independent events
Mr Elliott said: "This is about moving away from a culture that has developed in the teaching profession of over burdening staff with excessively long hours. The benefit to the students is that they we will be able to recruit, train and most crucially retain the very best teachers which means better quality of teaching in the classroom."
It comes after experts warned this week that there was an urgent need to ensure there were enough teachers amid rising pupil numbers, a shortfall in trainees and more teachers quitting.
Last month, the government published its Teacher Recruitment and Retention Strategy last month to reduce workload and encourage more teachers to stay in the profession.
Additional reporting by SWNS
Join our commenting forum
Join thought-provoking conversations, follow other Independent readers and see their replies