London university condemns Israeli government after senior lecturer ban
Dr Adam Hanieh was detained upon entering Tel Aviv and banned from entering Israel for ten years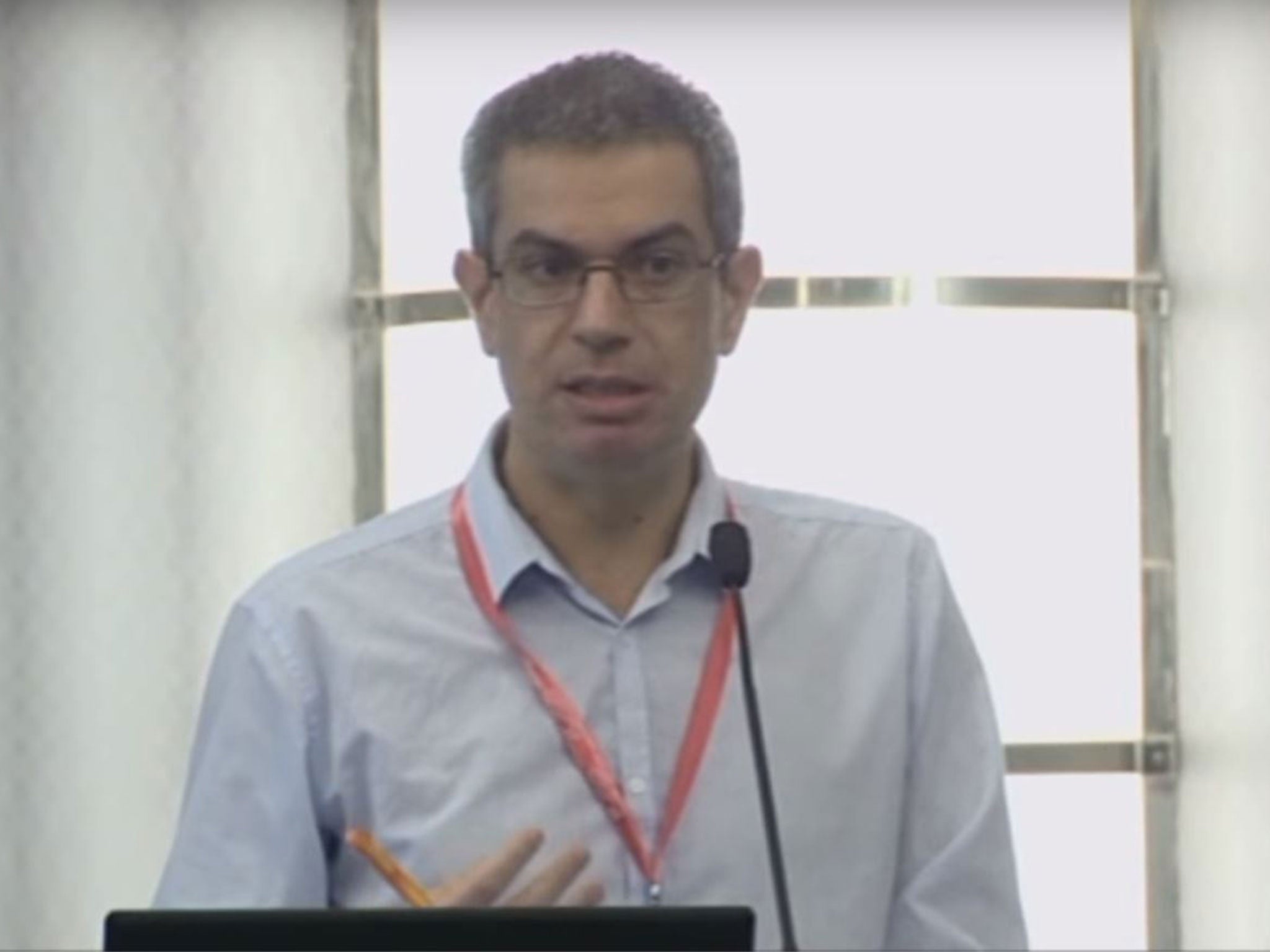 The director of SOAS University has condemned a move by the Israeli government to detain a senior lecturer and ban him from entering the country for ten years.
In a letter to the Israeli Embassy, former UN official Baroness Valerie Amos called the decision to deport Dr Adam Hanieh "an arbitrary breach of academic freedom".
Dr Hanieh travelled to Israel in September in order to give a lecture on social sciences at Birzeit University in Palestine. He was due to deliver three classes to PHD students at the university, but was detained upon arrival at Ben Gurion airport.
According to the university, Dr Hanieh was questioned for ten hours and taken overnight to a detention centre before he was returned back to London the following day.
A representative of the Israeli Ministry of Interior informed him that he was banned from entering the country for ten years.
Writing to embassy representatives in the UK, Lady Amos expressed "serious concerns" about the academic's treatment, demanding an explanation into the reasons behind the ban.
In an update on Monday, a SOAS (School of Oriental and African Studies) university spokesperson said: "Unfortunately no satisfactory response has been forthcoming, thus confirming our belief that this is an arbitrary breach of academic freedom."
Israeli Prime Minister Netanyahu Calls UN 'Joke' and 'Moral Farce'
Dr Hanieh is one of a number of academics who are said to have been denied entry to Israel, according to the London university. In 2015, a research student was said to have been deported under similar circumstances.
Officials from Birzeit University have also spoken out against the action.
A spokesperson said: "This policy represents an attack on Palestinian academic freedom, and is routinely practiced at the two entry points, the airport in Tel Aviv and the Jordan valley crossing from Jordan."
"Birzeit University is not surprised by this latest instance of the policy, and hereby draws attention to its destructive effects."
An Israeli source said Dr Hanieh was an "ardent hater" of Israel and had previously spoken out against the government through his work.
The source said: "It's ironic that a man such as Dr Hanieh who has not only called for Israel to be boycotted and isolated, but also rejects the very idea of peace between Israel and its neighbours, including the Oslo Accords, should be so upset at not being able to visit Israel."
According to the university, which specialises in the study of Asia, Africa and the Middle East, access to a country like Israel is "of vital importance" to its teaching and research.
A spokesperson for the Israeli Embassy in London said they had received Lady Amos's letter and that the matter was being looked into.
Join our commenting forum
Join thought-provoking conversations, follow other Independent readers and see their replies