Longer school days, shorter holidays and 45-hour weeks 'could be the perfect manifesto to win the Tories the next election'
School holidays could also be cut under new proposals
Felicity Morse
Thursday 30 January 2014 10:58 Comments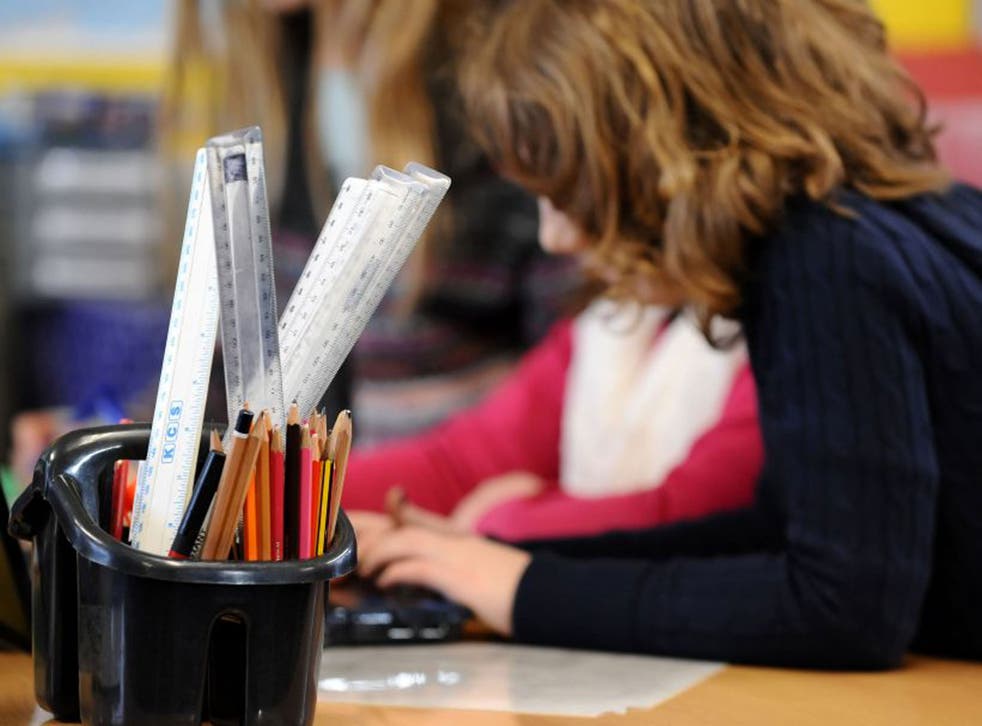 It's a bold claim, but a former policy adviser to Number 10 thinks he has found a way for the Conservatives to win the next election.
Paul Kirby has proposed that lengthening school days and cutting holidays might be the "perfect" 2015 election promise, which could not only carry the Tories to victory next year, but also in 2020.
He proposes that the manifesto includes the pledge: "From September 2016, all state funded schools will, by law, provide 45 hours of education per week for 45 weeks of the year"
Mr Kirby, who has now left Number 10 and is a partner at accountancy firm KPMG, thinks this will prove extremely popular despite "teacher fury".
He argues this will allow more women to enter the workforce, thus improving economic growth. He also claims it will greatly benefit children's education and "poorer kids' progression most."
Despite insisting: "the role schools play in our national and family life is far too important to leave to teachers," he claims that teachers will soon see the benefits of his plan.
Allowing longer days means lessons can become "less rushed, less stressful, more relaxed," he says, explaining: "There is more time on the task – time to explain, to repeat, to explore." He also says that increasing things like PE lessons will mean teachers won't have to be in class constantly but will have free time to plan.
He proposes: "The extra-curricular could come into the curriculum – but for all kids, not just those with supportive or able parents."
Finally, he evaluates its potential popularity based on the question: "If this new idea had been well established for the last 20 years and we proposed scrapping it, what would be the public reaction today? Relief, indifference, opposition?" He suggests there would be outrage both from mothers as well as from teachers who would have to cram a whole year into shortened terms.
However the National Union of Teachers have angrily refuted his claims, insisting that children are not to be treated as an "inconvenience" and that schools already work with local services to make sure playtime can be had by all.
Christine Blower, the General Secretary of the NUT, said: "Children and young people deserve a childhood and contrary to the suggestion that this will please parents the majority will not support this idea at all. Children are not an inconvenience to fit in around work. Equally education should not be viewed as a production line.
Teachers' pet hate: Michael Gove's other policy gambits
In pictures: Michael Gove's most controversial policies

Show all 5
"For many children spending such a long period in school will be counterproductive. Primary school pupils in particular will find it very difficult to concentrate or even stay awake for such long periods. Childcare is of a course an issue for working parents and one which equally affects teachers with children as contrary to popular belief their day does not end when the school bell rings at the close of the day. Cuts to youth and play services have devastated these services in recent years and creative and sporting subjects have become increasingly marginalised in the curriculum.
"Teachers already work some of the longest hours of any profession with many putting in 50 to 60 hours a week . There needs to be a balance to ensure that both teachers and pupils have time to recharge their batteries."
Their words have been echoed by psychology professor Dr Peter Gray, who writing for the Independent called for childhood "to be given back to children" and called for greater play.
Mr Kirby's idea is not new. Michael Gove called for longer school days earlier in 2013. He told the Spectator's schools conference that "in the most successful East Asian education systems.. school days are longer, school holidays are shorter."
However Dr Peter Gray looks east, and suggests that it is not that simple.
He writes "According to the scholar and author Yong Zhao, who is an expert on schools in China, a common Chinese term used to refer to the products of their schools is gaofen dineng, which essentially means good at tests but bad at everything else. Because students spend nearly all of their time studying, they have little opportunity to be creative, discover or pursue their own passions, or develop physical and social skills. Moreover, as revealed by a recent large-scale survey conducted by British and Chinese researchers, Chinese schoolchildren suffer from extraordinarily high levels of anxiety, depression and psychosomatic stress disorders, which appear to be linked to academic pressures and lack of play."
A Department for Education spokesperson said: "We are already giving all schools the freedom to set the length of the school day and term. Many Academies and Free Schools offer extended opening hours, and we want more schools to take up these freedoms.
"We will obviously consider recommendations for further reforms."
Register for free to continue reading
Registration is a free and easy way to support our truly independent journalism
By registering, you will also enjoy limited access to Premium articles, exclusive newsletters, commenting, and virtual events with our leading journalists
Already have an account? sign in
Join our new commenting forum
Join thought-provoking conversations, follow other Independent readers and see their replies