Longer school days will help learning crisis in white working class children, DfE says
White children on free school meals get the worst GCSE results by far
Richard Garner
Monday 15 September 2014 16:45 Comments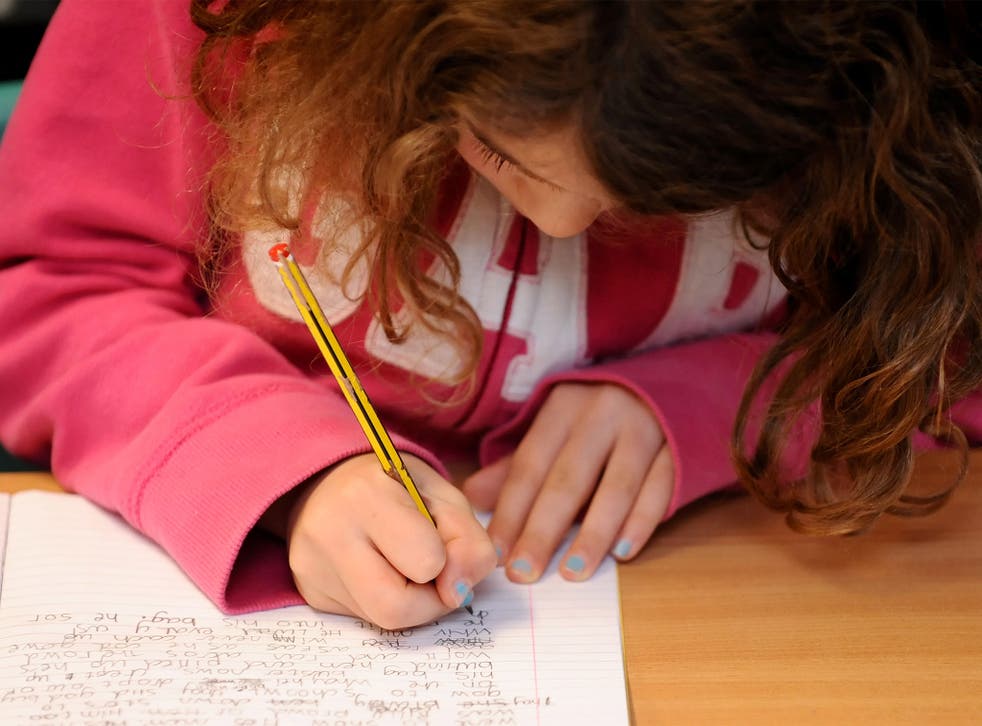 Longer school days could help improve the poor performance of white working class children, the Government has admitted.
In its response to an inquiry, the Department for Education said that the extra time could be used to introduce "character-building activities" aimed at boosting pupils' confidence.
Some schools, including those in disadvantaged areas, have already extended the school day to introduce a diet of extra teaching, extracurricular activities and supervised self-directed work, it added. Those schools report that even just "a dedicated time of the school day to complete work in a calm and supportive environment can make a big difference to pupils".
The DfE's support for character-building initiatives comes as both the CBI and Labour's Shadow Education Secretary Tristram Hunt have emphasized the need to teach resilience and communication skills as well as the traditional academic curriculum.
In their report, the MPs on the Commons education select committee said white working class children were the poorest performing group in the education system and suggested they could benefit from longer hours.
Figures show that only 32.3 per cent of white pupils entitled to free school meals achieve five A* to C grade passes at GCSE including maths and English, compared to 76.8 per of Chinese children and 61.5 per cent of Indians. The average for all pupils was 60.6 per cent. For black African pupils on free school meals, the figure was 51.4 per cent, and it was 42.2 per cent for black Caribbean children.
The DfE said that all schools could now introduce changes to the school day as a result of new legislation and added: "It is our view that all schools should plan the structure, content and duration of their school day on the basis of what works in the best interests of their pupils' education and not simply on tradition."
Its response to the MPs also backs plans for "parenting academies", which are being pioneered in Middlesbrough and the London borough of Camden, where primary schools set up separate academies to teach parents the skills they need to help their children with their homework in numeracy, literacy and science.
The DfE acknowledges that "there is evidence of lower engagement by white British parents entitled to free school meals". They were twice as likely not to attend parents' evenings, it added.
"The difference between the highest and lowest levels of parental engagement had an impact of around eight GCSE grades, or one grade in each of eight subjects," it said.
Another proposed solution to the problem was text-messaging parents. A study will be published early in 2016, discussing which types of message have the greatest impact on engagement and pupil attainment.
"The Government believes there is a clear moral imperative to tackle head-on the unacceptable link between the circumstances of a child's birth and their future education outcomes," said the DfE.
Mary Bousted, general secretary of the Association of Teachers and Lecturers, said: "We welcome the focus on underachieving children but would like to see it applied to all underachieving children, whatever their ethnic or socioeconomic background.
"School staff see the results of the Government's austerity drive as children arrive at school hungry, lacking concentration and unable to reach their full potential. These are factors education cannot mitigate alone."
Register for free to continue reading
Registration is a free and easy way to support our truly independent journalism
By registering, you will also enjoy limited access to Premium articles, exclusive newsletters, commenting, and virtual events with our leading journalists
Already have an account? sign in
Join our new commenting forum
Join thought-provoking conversations, follow other Independent readers and see their replies