Lord Baker to announce plans to open 25 'career colleges' in push to train 14 to 19-year-olds
Exclusive: The colleges are designed to teach a range of occupational subjects including digital technology, construction, engineering and health care
Richard Garner
Wednesday 19 August 2015 00:22 Comments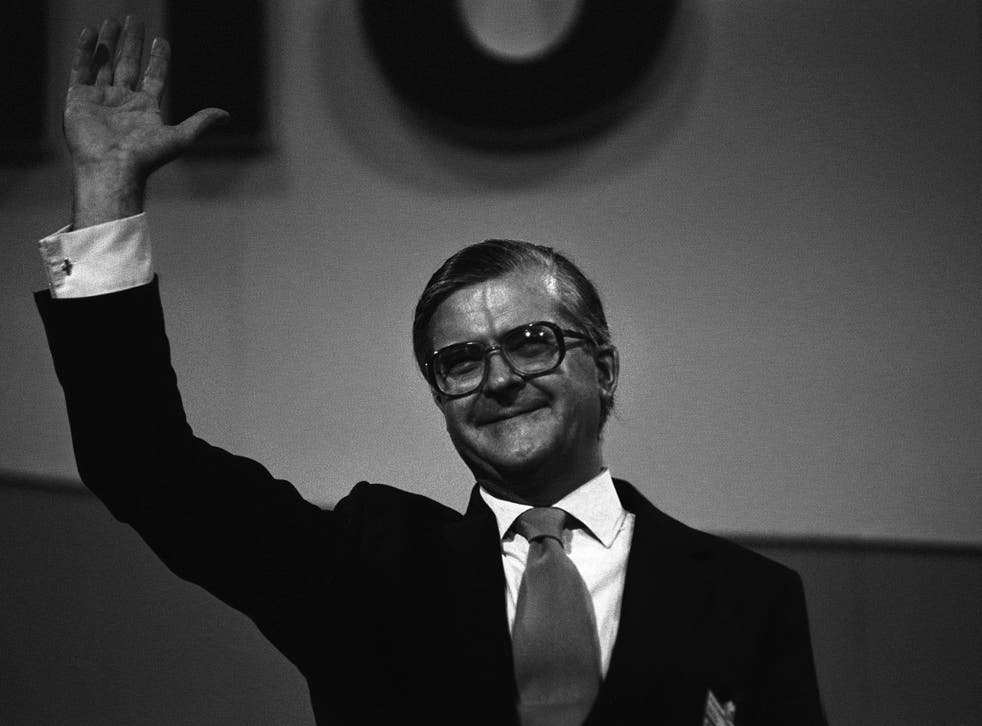 Dozens of "career colleges" - giving teenagers a taste of the world of work from the age of 14 - are to be opened across the country.
The colleges are being set up by former Education Secretary Lord (Kenneth) Baker in an effort to prepare young people for practical careers - while addressing the country's shortage of key skills. In an interview with The Independent, Lord Baker revealed a network of 25 will be opened within four years. Currently, two are up and operational.
The colleges are designed to train 14 to 19-year-olds in a range of occupational subjects including digital technology, construction, catering, engineering and health care.
"The idea is to recruit at the age of 14 people who would be interested in going into this kind of work," he said. "This would create a pathway towards developing the skills the country so badly needs."
The colleges are the latest focus of Lord Baker's drive improve technical and vocational education. He has already set up 17 University Technical Colleges - new institutions offering students the opportunity to learn high quality skills in a range of industries including engineering and business skills.
Unlike UTCs, the new career colleges will be established within existing further education colleges.
In his interview, Lord Baker admitted that the careers colleges and UTCs are his attempt to create "by stealth" an education system in which pupils transfer to their choice of secondary schooling at the age of 14. Currently, most children go to secondary school at 11.
A switch to choosing school at 14 would bring England into line with other European countries such as Austria, Denmark, German and the Netherlands where youth unemployment is much lower than the UK.
"Our country is facing a huge skills gap across many industries," said Lord Baker. "If young people themselves are not feeling prepared for work, employers will continue to struggle with the recruitment issues that have become such as challenge for UK industry.
Lord Baker's pledge to open more than two dozen career colleges coincides with research showing most pupils believe their schools are still far too focussed on exams are not doing enough to equip them for the workforce.
The poll of 1,001 students, by the Career Colleges organisation, shows that 76 per cent believe their school trains them just to pass exams rather than prepare them for the world of work and 81 per cent felt education should be more career/employment focussed.
Javed Khan, chief executive of Barnardo's - the children's charity, backed the career colleges expansion plan: "Not every child is academic. Schools should focus on educating children for life, not merely to pass exams.
"Competition is fierce for first jobs out of school, college and university. Work experience and life skills learned while in education really help young people make the grade in work."
Six careers colleges will be up and running by next month and industry sponsors include Ford Aerospace which is backing a new college, Career College North East in South Tyneside and Barking and Dagenham College which will specialise in preparing teenagers for work in the digital and creative industries.
They will join both Bromley and Hugh Baird College in Bootle, Liverpool, who are already specialising in hospitality and the food industry. Bromley's sponsors includes the Dorchester group of hotels, Hyatt and Hilton.
Cathy Walsh, CEO of Barking and Dagenham College, said: "London is the world's largest creative sector and work opportunities abound for creative and digitally savvy Londoners.
"Vital work capabilities like creativity, innovation and entrepreneurialism will provide our trainees with the edge that employers now demand."
Lord Baker's pledge comes at a time when many in the education world are beginning to question the relevance of GCSE's - originally introduced as an exam for school leavers - at a time when young people are staying on in education until 18 as a result of the Government's decision to compel all teenagers to stay in education or training until that age.
Case study
A marine simulator will reproduce a replica of ports around the world that any ship's navigator will sail into. It can also conjure up weather conditions ranging from calm to stormy as you stand at the helm of your ship - giving you the impression of listing while you are on terra firma.
A fabricated factory workshop mimics the kind of conditions you will be working in if you go into the manufacturing or engineering industry.
Welcome to Careers College North East - one of six new careers colleges opening this September which will give teenagers from the age of 14 training in the kind of skills they will need when they enter the world of work. The curriculum has been devised by employers to suit the needs of the engineering and manufacturing industries.
The careers college is part of South Tyneside College and has links with a nearby local secondary school, St Wilfrid's Roman Catholic school, which will provide all students with the essential academic qualifications they will also need alongside their career specialism - GCSE English, maths history and science.
Register for free to continue reading
Registration is a free and easy way to support our truly independent journalism
By registering, you will also enjoy limited access to Premium articles, exclusive newsletters, commenting, and virtual events with our leading journalists
Already have an account? sign in
Join our new commenting forum
Join thought-provoking conversations, follow other Independent readers and see their replies