LSE vows to ignore Government's 'ban on foreign academics advising on Brexit'
The Foreign Office continues to deny telling London School of Economics academics they cannot give advice on 'sensitive trade relations'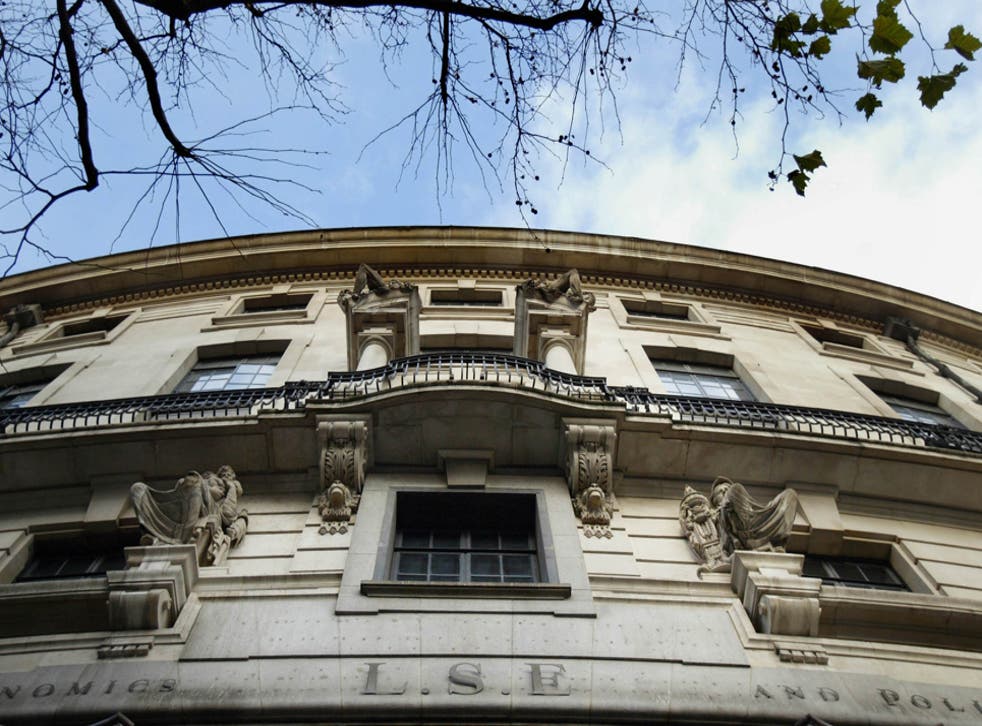 One of the country's top universities has insisted it will stand by its foreign academics following reports the Government had banned them from advising ministers on Brexit.
A message sent by the Foreign Office informed staff at the London School of Economics (LSE) that they were no longer able to contribute toward Government analysis on leaving the EU, because they are not UK nationals.
The decision, revealed on Twitter by an assistant professor at LSE, has been condemned by fellow academics and branded "utterly baffling" by former Liberal Democrat leader Nick Clegg.
LSE interim director Professor Julia Black said in an internal school update memo that the world-renowned university had chosen to ignore the ban and stand by its academic principles of independence.
She said: "You may have seen reports in the media that the Foreign Office have advised us that they will be issuing tenders to contract for advisory work, but that only UK nationals will be eligible to apply.
"Whilst the Foreign Office has long had a rule restricting the nationality of employees or secondees, the extension of the bar to advisory work seems to be new.
"However, it is for the Foreign Office to determine what its national security arrangements are, and their legality, not for us.
Brexit Concerns

Show all 26
"We are standing firm to our principles of academic independence and valuing our truly international community of scholars.
"We will continue to stand by our colleagues and we strongly value the work that you all do,"
Sara Hagemann, an assistant professor at LSE's Europe Institute, said Government representatives told her they will no longer take advice from her or her non-UK colleagues.
Dr Hagemann, who specialises in EU policymaking and treaties, announced in a tweet on Thursday: ""UK govt previously sought work & advice from best experts. Just told I & many colleagues no longer qualify as not UK citizens."
A spokesman for the Foreign Office disputed the claim, insisting nothing had changed since the pro-Brexit referendum result.
In a statement, he said: "The FCO regularly works with academic institutions to assist in its policy research, and nothing has changed as a result of the referendum.
"It has always been the case that anyone working in the FCO may require security clearance depending on the nature and duration of their work.
"Britain is an outward-looking nation and we will continue to take advice from the best and brightest minds, regardless of nationality."
Dr Hagemann later tweeted: "I stand by fact there is new tone in UKgovt business& I had specific rejection re advisory work as not UK citizen
"But am proud to be part of outstanding experts [at LSE] who value diversity, integrity in addition to professional expertise."
Mr Clegg, now the Lib Dems European Union spokesman, said: "It is utterly baffling the Government is turning down expert, independent advice on Brexit simply because someone is from another country.
"This is yet more evidence of the Conservatives alarming embrace of petty chauvinism over rational policy making."
Steve Peers, a professor of EU law at the University of Essex, said in response to the claims: "What kind of know-nothing nativist Government rejects the expertise of all non-citizens?"
The move is reportedly due to concerns over sensitive data being exposed during Brexit negotiations.
It comes just days after Home Secretary Amber Rudd outlined proposals to make British firms publish lists of their foreign workers, a move which has prompted criticism from businesses and her own brother.
A spokesman for LSE said: "The UK Government regularly calls upon LSE's world-class academics for their advice on a range of issues. We believe our academics, including non-UK nationals, have hugely valuable expertise, which will be vital in this time of uncertainty around the UK's relationship with Europe and the rest of the world.
"Any changes to security measures are a matter for the UK Government."
Additional reporting by PA
Register for free to continue reading
Registration is a free and easy way to support our truly independent journalism
By registering, you will also enjoy limited access to Premium articles, exclusive newsletters, commenting, and virtual events with our leading journalists
Already have an account? sign in
Register for free to continue reading
Registration is a free and easy way to support our truly independent journalism
By registering, you will also enjoy limited access to Premium articles, exclusive newsletters, commenting, and virtual events with our leading journalists
Already have an account? sign in
Join our new commenting forum
Join thought-provoking conversations, follow other Independent readers and see their replies