Pupils should be given more time for well-being, say MPs
'Government and schools must be conscious of stress and anxiety they are placing on pupils', joint committee report warns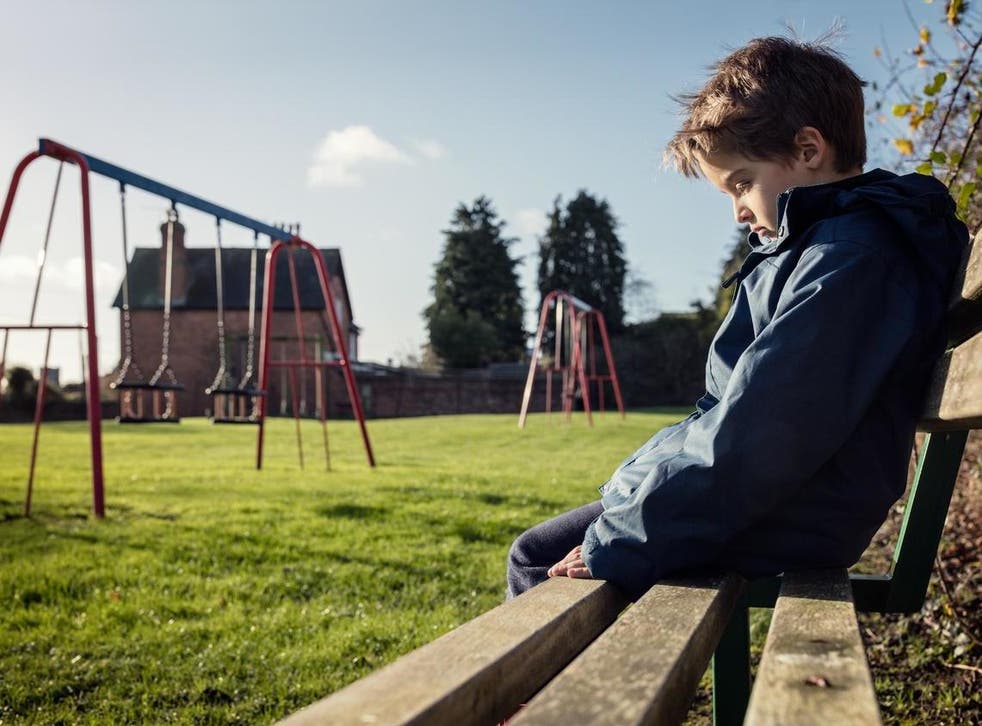 Schools and colleges are struggling to provide time and resources for pupils' mental wellbeing as a result of tightened budgets and increasing academic pressures, MPs have warned.
At a time of growing concern for the state of mental ill-health among children, education providers are being forced to cut back on vital mental health services, such as in-school counsellors, the Health and Education Committees said.
In a joint inquiry, cross-party researchers found half of all cases of mental illness in adult life start before the age of 15 and that one in 10 children aged between five and 16 have had a diagnosed mental disorder.
The group are calling for changes to the curriculum and ongoing work with teachers and support staff to be part of a drive across schools and colleges to promote wellbeing.
Inspections and reports by the Ofsted schools watchdog should also take this approach into account, and social media providers must not be allowed to "duck their responsibilities for harmful content", the report added.
The report comes amid growing concerns that schools are struggling to access support to deal with a surge in the number of children suffering from mental health problems.
Last month, evidence presented by teachers across the country revealed children as young as four are said to be suffering from mental health problems such as panic attacks, eating disorders, anxiety and depression.
Responding to a survey for the NASUWT union, almost all teachers and school leaders (98 per cent) said they had come into contact with pupils who are experiencing mental health issues, with many citing increasing academic pressures from exams and testing as a cause.
UK news in pictures

Show all 50
Despite this, almost half said they had never received any training to help or recognise the signs in children who might be suffering from these problems.
The latest Committee report warned it was a "false economy" to cut services for children that could help to improve their wellbeing, build resilience and provide early intervention.
Dr Sarah Wollaston, chair of the Commons Health Committee, said: "With half of all mental illness starting before the age of 15, and three quarters by aged 18, the Government and educators must ensure sufficient time is allowed for activities in schools and colleges that develop the life-long skills children and young people need to support their wellbeing."
Achieving a balance between promoting academic attainment and wellbeing should not be regarded as a "zero-sum activity", MPs concluded.
Education Secretary Justine Greening avoids question of which expert backs more grammar schools
"Greater wellbeing can equip pupils to achieve academically. If the pressure to promote academic excellence is detrimentally affecting pupils, it becomes self-defeating.
"Government and schools must be conscious of the stress and anxiety that they are placing on pupils and ensure that sufficient time is allowed for activities which develop life-long skills for wellbeing."
Hearing evidence from across the country, Committee members said they had found significant variation in how well schools, colleges and Child and Adolescent Mental Health Services (CAMHS) worked together to share resources.
Such partnerships simply did not exist in many local areas, it was found, resulting in a post-code lottery for children and families seeking extra support.
Neil Carmichael, chairman of the Commons Education Committee, said: "Schools and colleges have a front line role in tackling mental ill health and promoting wellbeing among children and young people.
"We have heard, however, that financial pressures are restricting their ability to run services. Schools and colleges must be well resourced to provide on-site support and make referrals where necessary."
The Government is due to publish a green paper on children and young people's mental health later this year.
Register for free to continue reading
Registration is a free and easy way to support our truly independent journalism
By registering, you will also enjoy limited access to Premium articles, exclusive newsletters, commenting, and virtual events with our leading journalists
Already have an account? sign in
Register for free to continue reading
Registration is a free and easy way to support our truly independent journalism
By registering, you will also enjoy limited access to Premium articles, exclusive newsletters, commenting, and virtual events with our leading journalists
Already have an account? sign in
Join our new commenting forum
Join thought-provoking conversations, follow other Independent readers and see their replies