Michael Gove's cap on faith places spells trouble for Catholic college's plan to go free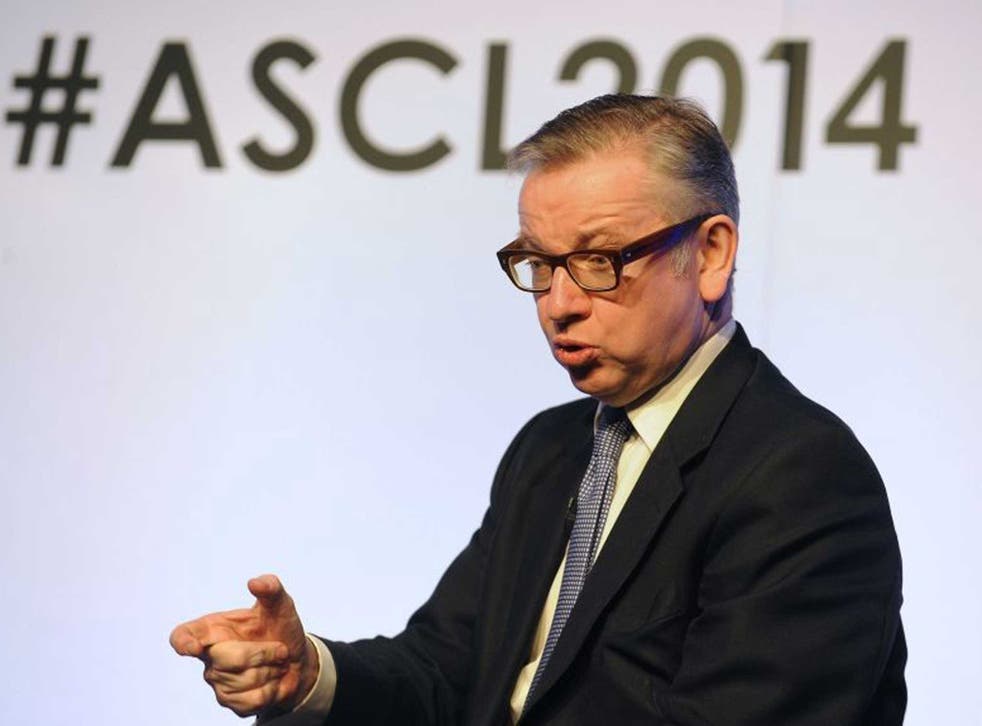 A clash between the Roman Catholic church and the Government over moves to restrict the number of faith pupils admitted to free schools has jeopardised plans for a leading independent school to join the state sector.
St Mary's College in Crosby, Merseyside, is seeking to become one of Education Secretary Michael Gove's flagship free schools.
The school believes the move will bring it back into line with the pledge by its founding fathers – the Congregation of Christian Brothers – to provide an education for the poor children of Liverpool. In recent years, its numbers have dwindled as fewer parents in the area are able to pay fees.
However, the Roman Catholic Archdiocese of Liverpool has come out against the plan because the Government insists on a cap of 50 per cent on the number of faith pupils admitted to any free school. The policy has already sparked controversy with the proposers of some Jewish free schools in London.
The Archdiocese cites a decision made by the Catholic Bishops' Conference, which says "the imposition of a 50 per cent cap... is not a secure basis for the provision of a Catholic school", and urges dioceses "to resist any pressure to establish a school on that basis. In the light of this statement and current Government policy, the Archdiocese could not conceivably support this proposal," it said.
"It would be extraordinary, if not contrary to Canon Law... to set up a school or allow a school designated as Catholic to be set up, which turned away Catholic pupils on the grounds that they are Catholic."
Mike Kennedy, headteacher of St Mary's College, said that – at present – the school was two-thirds Catholic. When children of siblings and pupils admitted as a result of the school's music specialism (who could also be Catholic) were added to the 50 per cent of admissions, it was quite likely the percentage of Catholics could even top the present figure.
"Being a free school would enable children from disadvantaged backgrounds to come to the school," he said. "It seems strange that the Catholic church would want to stop that. It is frustrating."
Negotiations with the Department for Education are still continuing. However, the Archdiocese says it has received an assurance that the DfE will not accept an application for the free school to open with a Catholic designation if it is not supported by the Archbishop.
The school, which first opened in 1919, has an impressive array of former pupils including the Archbishop of Westminster, Cardinal Vincent Nichols, and poet Roger McGough.
St Mary's plans to open as a free school in September 2015.
Register for free to continue reading
Registration is a free and easy way to support our truly independent journalism
By registering, you will also enjoy limited access to Premium articles, exclusive newsletters, commenting, and virtual events with our leading journalists
Already have an account? sign in
Register for free to continue reading
Registration is a free and easy way to support our truly independent journalism
By registering, you will also enjoy limited access to Premium articles, exclusive newsletters, commenting, and virtual events with our leading journalists
Already have an account? sign in
Join our new commenting forum
Join thought-provoking conversations, follow other Independent readers and see their replies