Britain's strictest school to open second free school after government backing
The education secretary also approves funding for new Catholic school despite opposition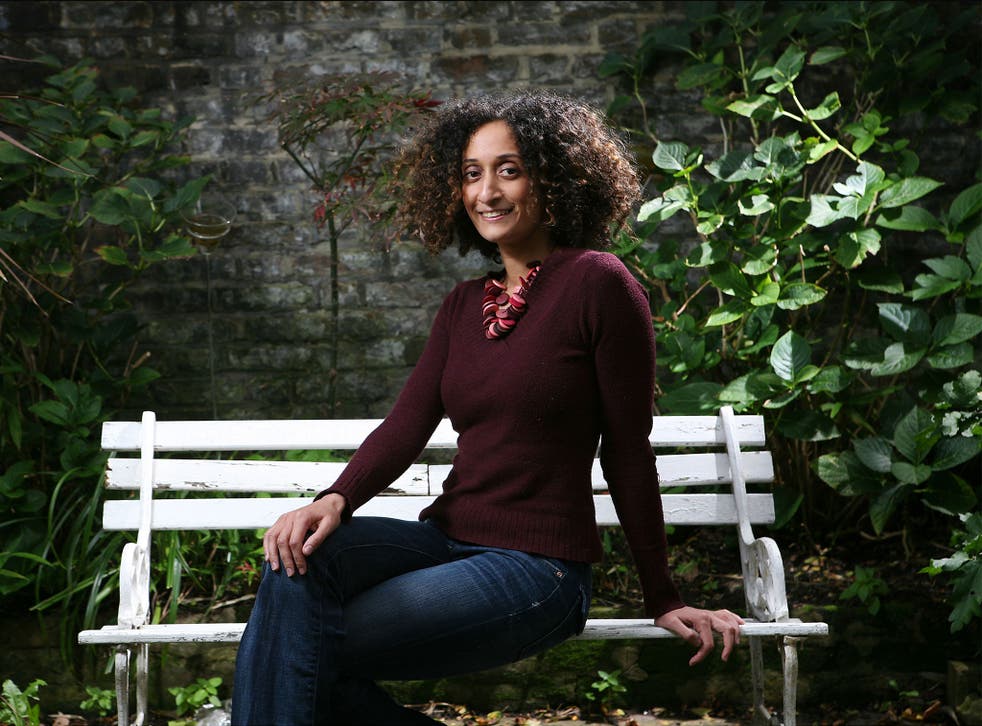 A controversial free school dubbed "the strictest in the country" will open a new school after securing government approval.
The new Michaela Community School, renowned for its "no excuses" behaviour policy, is one of 22 free schools given the green light in a bid to create thousands more places.
The secondary school in Stevenage will follow the same model as the original school in northwest London – which has repeatedly made the headlines for its strict approach to discipline.
Katharine Birbalsingh, headteacher of Michaela Community School, told The Independent that she is "excited" to expand, adding that she would like to open five or six free schools.
Ms Birbalsingh is known for her speech at the 2010 Conservative Party conference, in which she said the education system was "broken" and "blinded by leftist ideology".
UK news in pictures

Show all 50
The school, which was judged as outstanding in 2017, has come under fire for its tough behaviour policies – especially after the headteacher issued parents with a letter threatening to punish pupils with "lunch isolation" if they were unable to make their lunch payments on time.
The education secretary has also approved a funding bid to open a new faith school, which can legally select 100 per cent of their pupils on the basis of religion, despite opposition.
An application to open Hampton Waters Roman Catholic School, a voluntary aided faith school in Peterborough, has been given the green light – and two more are in the pipeline.
It comes after campaigners have raised concerns about the negative effect on social cohesion, adding that the move could reduce the number of non-faith schools opening up in the area.
Stephen Evans, chief executive of the National Secular Society, called it a "regressive move", adding that public money should only support schools which guarantee "equality of access" to all pupils.
He warned: "The decision to fund Hampton Waters may well come at the expense of alternative proposals for primary schools without faith designation.
"It would be a grave injustice if the opening of a new faith school with the power to turn children away on religious grounds curtails plans to open an inclusive secular academy."
Andrew Copson, chief executive of Humanists UK, said: "The opening of any new state-funded faith school is bad news for social cohesion and leads to increased discrimination on religious grounds.
"At a time when there is so much division around the country, giving more faith schools the green light to discriminate on religious grounds will lead to greater levels of segregation between pupils from different religious, ethnic and socio-economic backgrounds."
Kevin Courtney, joint general secretary of the National Education Union, said: "We do not agree with increasing the number of schools that can select 100 per cent of their intake based on faith.
"The schools system in England is already highly segregated on social class and income lines and we worry that increasing the number of schools with faith based admissions will lead to greater social selection. This is not the way to deliver greater equality within our education system."
Independent Minds Events: get involved in the news agenda
Luke Tryl, Director of New Schools Network, which provides support for the creation of new free schools, said: "These approvals mean that some of the areas most desperately in need of greater educational opportunity will soon have innovative and successful new schools opening their doors to the community."
"The range of different schools approved today demonstrates that the free schools policy continues to lead the way in driving innovation across education in England."
Damian Hinds, education secretary, said: "Many parts of the country have already taken advantage of the Free School Programme and have reaped the benefits.
"A great education is the key to unlocking every child's potential so today we are announcing 22 new free schools so more young people – often in the most disadvantaged areas of the country – can benefit from a great free school opening in their area.
"I look forward to seeing the schools as they are built, and how the young people studying there flourish and go on to succeed."
Join our new commenting forum
Join thought-provoking conversations, follow other Independent readers and see their replies