Pupils given detention because their parents cannot afford school meals
Children whose parents had not paid off lunch debts were made to sit in 'lunch isolation' away from friends and given substitute meals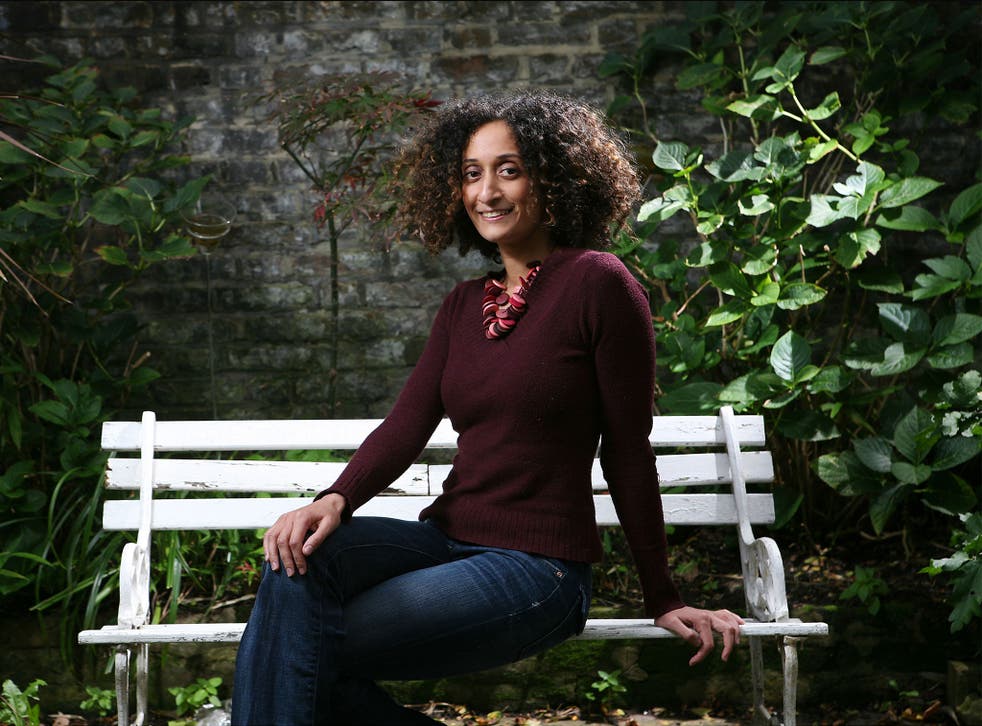 A free school "Superhead" who was hailed as a shining example by education ministers is forcing children to sit in detention if their parents cannot afford to pay for school lunches.
Katharine Birbalsingh, head of Michaela community school in Wembley, London, issued parents with a letter threatening to punish pupils with "lunch isolation" if they lunch payments were not made on time.
Parents were told their children would be given a sandwich and a piece of fruit in place of their hot meal and separated from their friends at lunch time until the debts were paid off.
Fred Fox - Fuel for School
Ms Birbalsingh attracted national attention after speaking at a 2010 Tory party conference in which she was applauded for her criticisms of the school system.
She lost her job in the backlash that followed, but became a poster figure for former education secretary Michael Gove's education reforms and set up her own free school.
A letter to one parent, posted on Twitter, said: "You are currently £75 overdue. If this full amount is not received within this week your child will be placed into Lunch Isolation".
"They will receive a Sandwich and piece of fruit only. They will spend the entire sixty minutes period in lunch isolation."
"Only when the entire outstanding sum is paid in full will they be allowed into family lunch with their classmates."
"Family lunch" is the term referred to by Michaela School for the timetabled lunch break.
The free school charges £2.50 a day for school meals, with payment required upfront.
Dionne Kelly, a parent who received the letter, told The Daily Mail: "I found the letter quite threatening. Isolating children for their parents not paying upfront is degrading. It's embarrassing for poor families."
Ms Kelly, an unemployed care worker, said she had already paid the money by the time she received the letter, but her 12-year-old son was punished regardless.
The single mother said she was in the process of registering for the free meals scheme when she received the written warning, and hoped to reclaim the money paid.
Michaela Deputy Head, Barry Smith, who is said to have devised the "lunch isolation" scheme, has described the school as having strict academic principles and a "zero tolerance discipline" system.
In a recent blog post, Mr Smith said: "You send your daughter to Michaela she won't be sexually harassed by male pupils. Corridors and lesson change overs are silent. Pupils walk in single file."
"You send your son or daughter to Michaela and you don't have to worry that they'll dread lunchtime because they're friendless. Every child sits according to the seating plan teachers have designed."
"At the end of the school day, there are lots of detentions," he added, "at lunch, there are lots of detentions".
Michaela Community School opened in Wembley Park in September 2014 and has an 840 pupil capacity.
The Independent has contacted the school for comment.
Register for free to continue reading
Registration is a free and easy way to support our truly independent journalism
By registering, you will also enjoy limited access to Premium articles, exclusive newsletters, commenting, and virtual events with our leading journalists
Already have an account? sign in
Register for free to continue reading
Registration is a free and easy way to support our truly independent journalism
By registering, you will also enjoy limited access to Premium articles, exclusive newsletters, commenting, and virtual events with our leading journalists
Already have an account? sign in
Join our new commenting forum
Join thought-provoking conversations, follow other Independent readers and see their replies