More than half of schools forced to ask parents for financial help in past year
As many as one in six schools said to be asking parents for cash as schools face the most drastic cuts to school spending in decades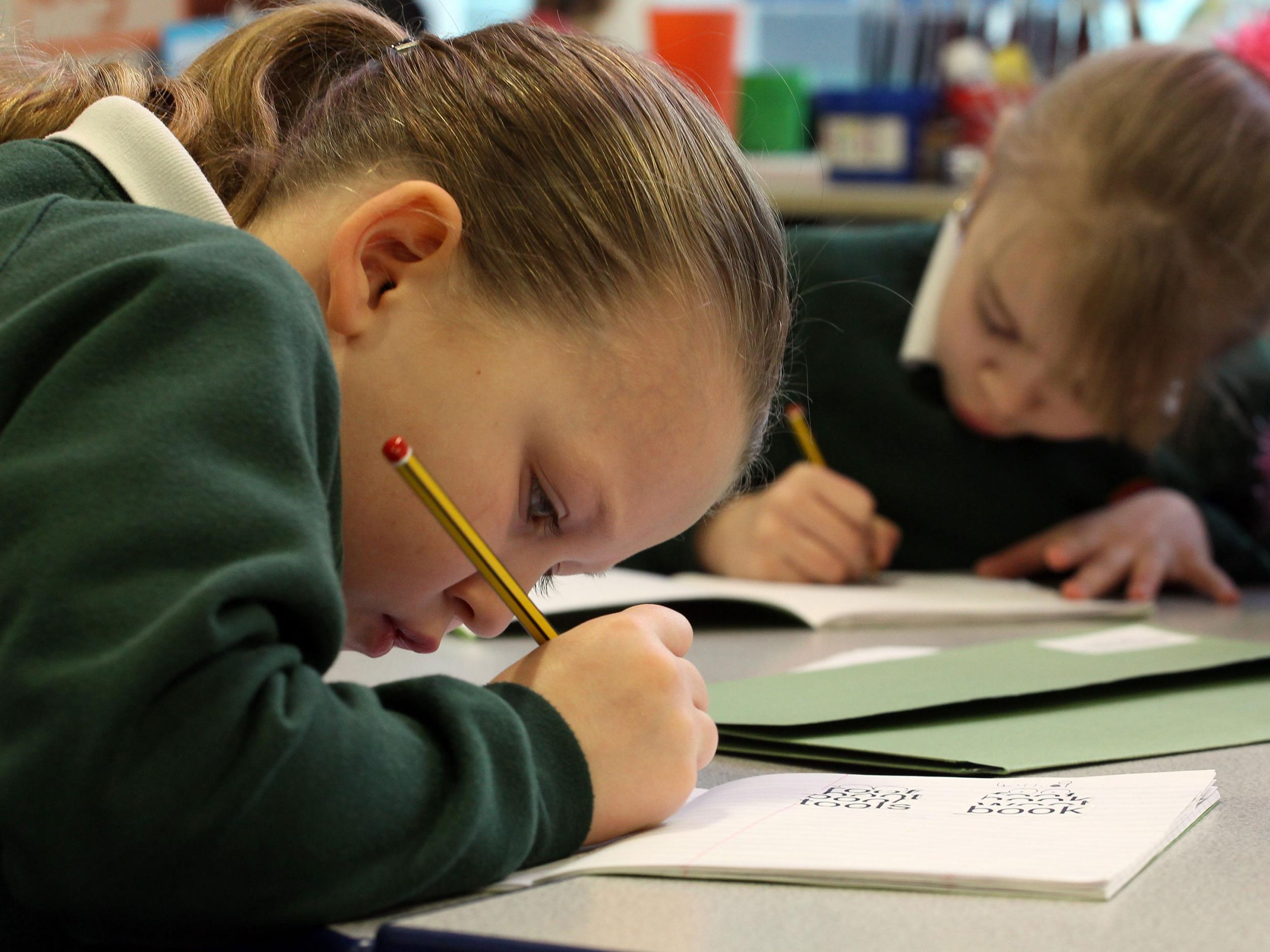 Half of schools in England have been forced to ask parents for some form of financial help as a result of crippling budget cuts to education, new research has revealed.
In a survey of around 1,200 teachers and school leaders, almost three quarters of respondents reported seeing cuts to spending on books and equipment in school, and almost half reported cuts to special educational needs provisions over the past year.
When asked whether money had been requested from parents as a result, half admitted their school had asked parents to contribute by buying particular items to help with their child's costs.
As many as one in six schools were found to be directly asking parents for cash in order to help with a lack of school funding in the current school year.
The figures come amid growing concerns over a lack of funding in schools across the country.
Last month the House of Commons Public Accounts Committee warned children's futures are being put "at risk" by falling standards and "soaring class sizes", as schools face the most extreme squeeze to school spending since the 1990s.
Funding per pupil is reducing in real terms, the group added, with mainstream schools in England needing to make efficiency savings rising from £1.1bn in 2016-17 to £3bn by 2019-20 in order to manage within the available funds.
Last week The Independent revealed more than half of members surveyed by the Association of Lecturers and Teachers and the National Union of Teachers – representing more than 450,000 teachers and school leaders in the UK – said their school had been forced to increase class sizes in the past year.
One member from the Isle of Wight reported having to teach a class of 60 children with "lecture style" teaching – around double the average class size.
The perceived rise comes amid an ongoing crisis in teacher recruitment and retention, with ministers being urged to take action to address a shortage that is expected to worsen as the school-age population grows.
The latest figures suggest around half of schools had already cut teaching posts, and almost two thirds of respondents said classroom support staff posts had been cut – with further staffing cuts expected next year.
Dr Mary Bousted, general secretary of ATL, said: "The Government needs to sit up and listen. Schools are already struggling to make ends meet and children are already losing out.
"Unless the Government finds more money for schools, and fast, today's school children will have severely limited choices at school and children from poorer families will be even further disadvantaged because their parents may struggle to provide the resources schools can no longer afford."
In schools where parents had been asked to contribute towards materials it was most often for art and design and text books for other classes, the survey found.
Library books, IT materials and sports equipment were also mentioned, however, with the shortages especially noticeable within secondary schools.
Theresa May's awkward school visit
Where parents had been asked for money, most schools did not specify how much they wanted parents to donate, but 14 respondents to the survey said their school asks for more than £20 a month.
In addition, more than half of teachers from both primary and secondary schools said that their school now charged for attendance at concerts and sports events organised by the school.
Some 521 respondents (44 per cent) said their schools were renting out school buildings to raise funds; 304 said their schools were renting out the school grounds; and 61 were renting out the school car park outside school session times.
A further 68 teachers said their schools had accepted advertising on school premises last year.
One primary school teacher in Warwickshire told the association: "We are unable to purchase basics near the year end – we have to rely on parents donating and fundraising for items they should not be funding.
Others reported having to buy classroom materials with their own money, with one primary teacher in Westminster commenting: "I have had to buy paints and other art resources for my early years class. There is a lack of art resources in the whole school, so teachers have taken to hiding them."
Another said they had seen "just a general decrease in basic classroom resources – pencils, glue sticks, books.
"Teachers are having to spend more of their own money on basics," they said.
Commenting on the survey's findings, Kevin Courtney, general secretary of NUT, said: "Children deserve and need an education system that supports their learning and provides a rich and varied curriculum, but schools are struggling to provide this with their current funding.
"When the Government's real terms cuts take effect schools will simply be running on empty."
A Department for Education spokesperson said: "The government has protected the core schools budget in real terms since 2010, with school funding at its highest level on record at almost £41 billion in 2017-18 – and that is set to rise, as pupil numbers rise over the next two years, to £42 billion by 2019-20.
"We recognise that schools are facing cost pressures, which is why we will continue to provide support to help them use their funding in cost effective ways and make efficiencies.
"This includes improving the way they buy goods and services and our recently published School Buying Strategy is designed to help schools save over £1bn a year by 2019-20 on non-staff spend."
Join our commenting forum
Join thought-provoking conversations, follow other Independent readers and see their replies