Nursery-age children 'should get tooth-brushing lessons'
Move to combat dental health crisis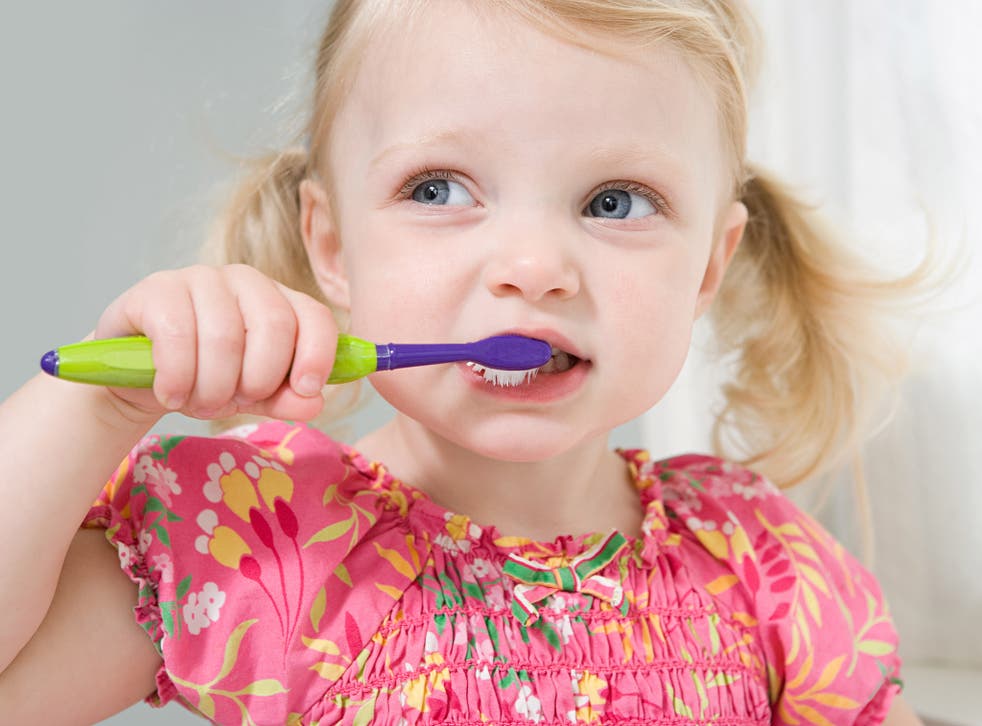 Nursery-age children should be given lessons in how to brush their teeth to counter a worsening dental health crisis in the most socially disadvantaged sections of the population, experts have said.
The National Institute for Health and Care Excellence (Nice) is urging local authorities to target children from the age of three – 12 per cent of whom are already eating too much sugar and showing signs of tooth decay.
Despite widespread improvements in the past 40 years, poor oral hygiene is blamed as a contributing factor in heart disease, diabetes and even cancer in later life, experts warned.
Older people, particularly those who are dependent on carers, are also at risk from tooth decay and gum disease – two conditions which are largely preventable.
Professor Mike Kelly, the director of the centre for public health at Nice, said: "Children as young as three are being condemned to a life with rotten teeth, gum disease and poor health going into adulthood.
"Many children have poor diets and poor mouth hygiene because there is misunderstanding about the importance of looking after children's early milk teeth and gums. They eat too much sugar and don't clean their teeth with fluoride toothpaste. As a society we should help parents and carers give their children the best start in life and act now to stop the rot before it starts."
Adults also face "bleak" prospects for their teeth if they do not brush properly, with widespread regional differences reported between the richest and poorest parts of the country.
The most disadvantaged 10 per cent account for nearly a fifth of all hospital admissions for dental procedures, according to the Health and Social Information Centre.
A report by the independent Social Integration Commission this week warned that a lack of social integration was costing the UK economy £6bn a year.
Professor Elizabeth Kay, foundation dean for the Peninsula Dental School in Plymouth, said: "Around 25,000 young children every year are admitted to hospital to have teeth taken out.
"Given that we know how to prevent dental disease this really should not be happening. If there were a preventable medical condition which caused thousands of young children (mostly around five years old) to end up in hospital to have body parts removed, there would be an outcry."
Dr Sandra White, director of dental public health at Public Health England, said: "While children's oral health has improved over the past 40 years, one in eight three-year-olds have suffered from the disease which can be very painful and even result in a child having teeth removed under general anaesthetic."
Dental guidance: How to brush
Teeth should be brushed twice a day to prevent tooth decay and gum disease as well as bad breath, and dental hygienists are very specific in their guidance of how best to do it. Put a pea-sized squeeze of flouride toothpaste on your brush. Using small circular movements, clean each individual tooth thoroughly and evenly, making sure hard-to-reach teeth are also cleaned. But do not brush too hard, and clean along the gum line as well as the teeth themselves.
Join our new commenting forum
Join thought-provoking conversations, follow other Independent readers and see their replies