Ofsted chief attacks schools that give pupils worksheets rather than books to take home
Sir Michael Wilshaw says schools worry that pupils will not bring books back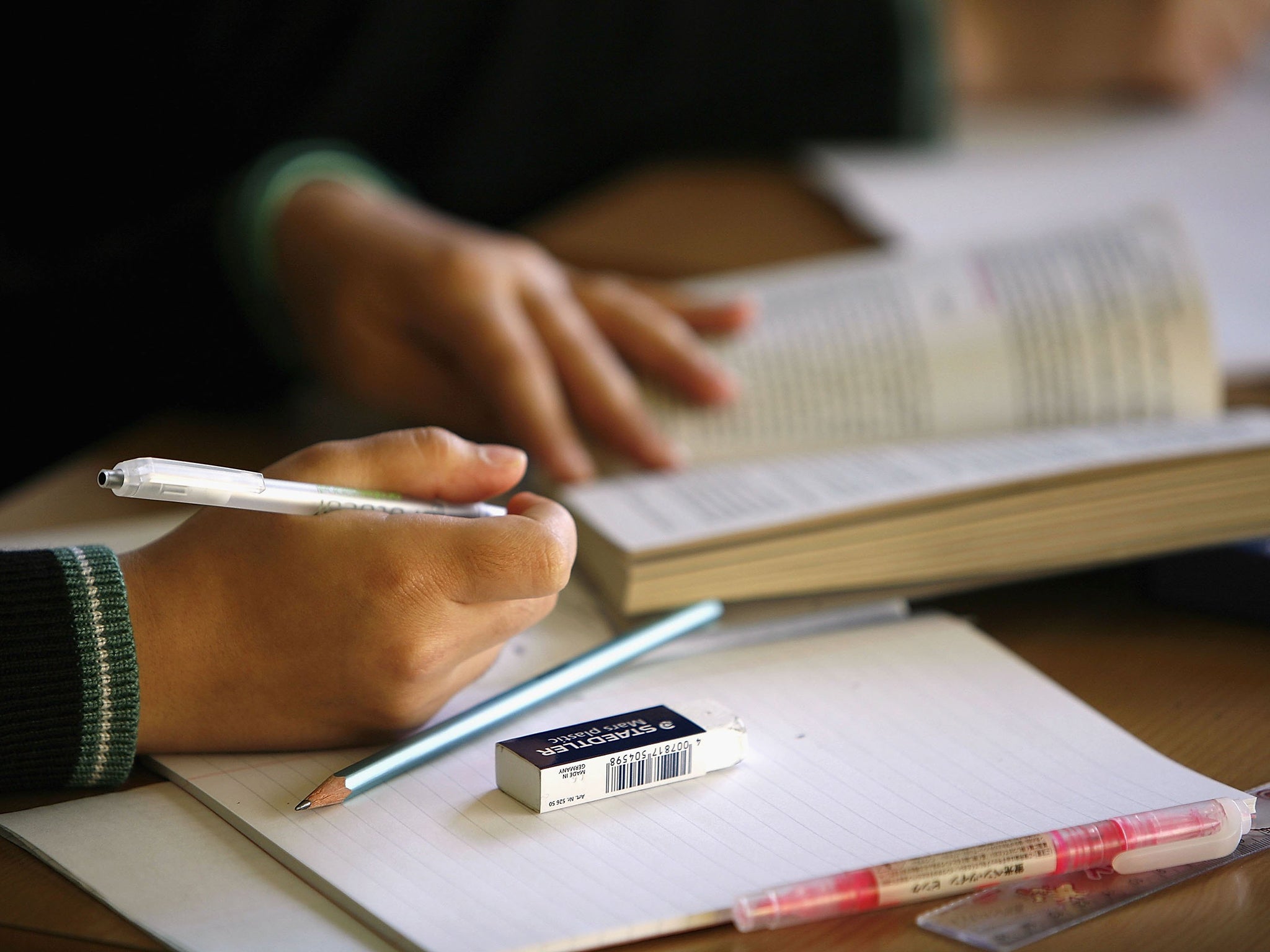 Schools that rely on dishing out worksheets to their pupils rather than textbooks or library books they can take home risk censure from inspectors, chief schools inspector Sir Michael Wilshaw has said.
Too many schools were refusing to allow pupils to take books home because they feared they would fail to bring them back, he added.
He attacked the practice, saying school leaders had to brace themselves to answer questions like: "Are they, for example, people who tolerate scrappy worksheets? Or are they people who insist that children should have good materials to work with, including textbooks, readers and library books which they can use for classwork and homework?"
Sir Michael, chief executive of education standards watchdog Ofsted, warned that secondary schools were increasingly "conceding defeat" on this issue, adding one senior leader had told inspectors: "We don't allow our children to take books home because they won't bring them back the following day."
"What on earth does that tell us about the culture in that particular institution?" he added.
"How on earth will we ever begin to address the shocking underachievement of bright youngsters from disadvantaged home if we carry on patronising the poor and serving them up with lower expectations?"
Sir Michael was speaking as he unveiled plans for a new inspection framework to be introduced in September which would concentrate more on assessing leadership in schools.
It would also introduce a softer inspection for good schools - meaning a light touch inspection once every three years rather than a full inspection every five years.
In addition, he announced he would toughen up the complaints procedure by setting up scrutiny committees in every region of the country to judge whether inspectors had got their gradings right.
Leaders of institutions who had played a key role in turning other schools round would be sent a letter declaring them to be "exceptional leaders" with a copy going to the Education Secretary.
He said he would like to see "monuments and statues" built to exceptional leaders "in towns, cities and market squares across the country - giving them the same status as the pioneers of the industrial revolution in the 19th century.
10 best primaries and secondary schools
Show all 20
He added that he would like to see "more mavericks not less, not fewer" becoming headteachers, adding: "There was no one more maverick than me when I led a school.
"But doing things differently was for one purpose and one purpose only to raise standards in my school. There is no point in being an 'off-the-wall' leader if it does not serve the interests of children.
"I saw plenty of maverick leaders in my early days as a teacher in the Inner London Education Authority - heads of so called 'flagship schools' interested more in their own reputation than doing good things for the children in their institution."
The new strategy was welcomed by headteachers' leaders. Brian Lightman, general secretary of the association of School and College Leaders described them as "a step in the right direction" with "the potential to make the inspection system fairer and more effective".
Join our commenting forum
Join thought-provoking conversations, follow other Independent readers and see their replies