Teachers accuse Ofsted boss Amanda Spielman of promoting Islamophobia over stance on hijabs in schools
'We have taken regressive steps where our children are now being made to feel that must leave their cultural and linguistic and religious identity at the door'
Eleanor Busby
Education Correspondent
Sunday 01 April 2018 19:20 Comments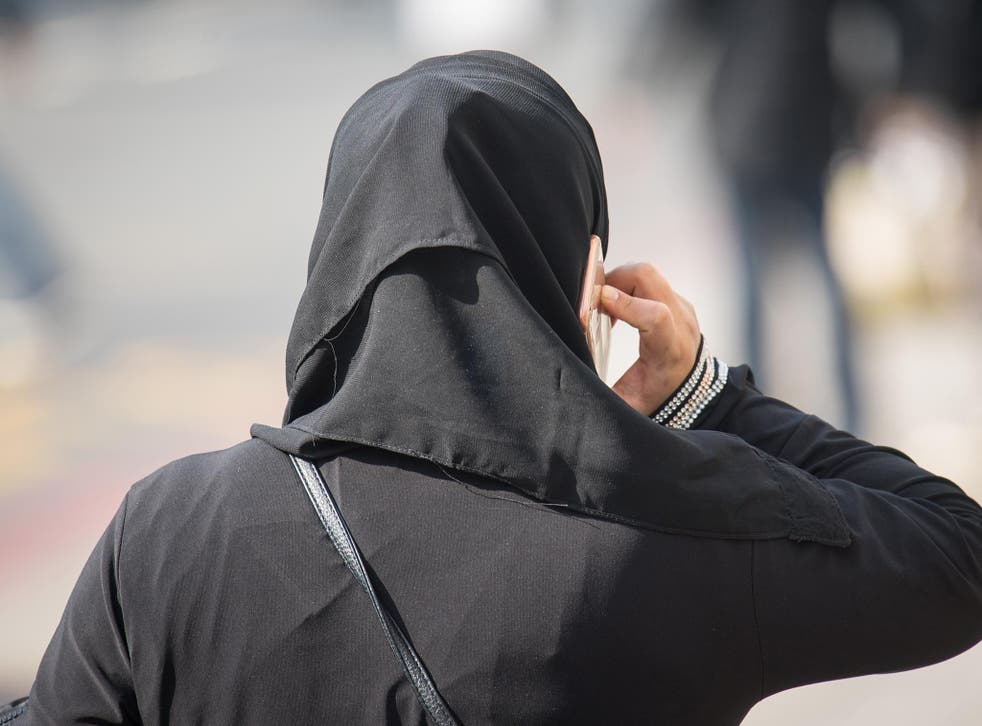 Teachers have accused the boss of Ofsted of promoting an "Islamophobic" approach to girls wearing the hijab in schools.
Comments made by Amanda Spielman, chief inspector of Ofsted, about hijab-wearing young girls in primary school have been condemned at the largest teaching union's conference in Brighton.
Delegates at the NUT section of the National Education Union (NEU) unanimously supported a motion warning that remarks made by Ms Spielman had gone beyond the remit of the schools' watchdog.
The motion warned that her comments could lead to more physical attacks on Muslim women and girls.
In November last year, Ms Spielman said that her inspectors would speak to young girls wearing hijabs in schools to "ascertain why they do so".
She also publicly supported the headteacher of a London primary school which banned the hijab for girls under eight, earlier this year. The ban was later removed after complaints from the local community.
Speaking at the union's conference over Easter, Jess Edwards, of the NUT executive, said Ms Spielman had "betrayed the parents" who opposed the hijab ban and portrayed them as "radicalised extremists"
Meanwhile, Kauser Jan described Ms Spielman's policy as "Islamaphobic" and she accused Ofsted of treating hijabs in schools like they were "weapons of mass destruction".
"We have taken regressive steps where our children are now being made to feel that must leave their cultural and linguistic and religious identity at the door.
"I know Muslim girls and men that have shaved off beards, taken off their hijabs so they can anglicise themselves, so they can fit in and not feel they are part of the problem," Ms Jan told conference.
During the debate, Peter Smith claimed that "naked racism" was being dressed up as liberalism. "Let's tell Ofsted that we are not prepared to stand up for their racism," he said.
Delegates at the union conference have called for guidance on school dress code policies to be reissued.
Latifa Abouchakra said: "I say shame on Ofsted for victimising young girls for choosing to wear religious items of clothing. There is no such measure made for other religions or other articles of religious wear.
"This stance has other ramifications. It signals to the British public, and emboldens groups such as EDL, BNP and other racist groups, that women are oppressed by Islam."
She added: "We are an easy target. This decision by Ofsted has ramifications beyond the school gate and must be seen in the context of increased attacks on the Muslim community.
"I was on a trip last year to Hampton Court with my year 7s, where a man felt comfortable to call me a terrorist."
Delegates also condemned proposals to hold a 'Punish a Muslim day' on Tuesday, and expressed solidarity to all Muslims and communities affected.
Robert Ferguson said: "For Muslim communities such as Newham 'Punish a Muslim day' isn't confined to April 3. They see it and experience it constantly. Demonising the way that Muslim women and girls dress has become a vehicle for abuse, hate crime and violence.
"I find it absolutely shocking and unacceptable that the chief inspector of schools who has a responsibility for safeguarding should be adding fuel to the fire."
Ofsted has previously described the motion as "disappointing".
UK news in pictures

Show all 50
On Friday, a spokesperson for the schools' watchdog said: "There's nothing political about ensuring that schools and parents aren't being subject to undue pressure by national or community campaign groups."
A spokesperson for the Muslim Council of Britain welcomed the NEU's position on the hijab.
They said: "We can only hope that Her Majesty's Chief Inspector will listen and learn rather than continue on its confrontational non-engagement strategy, which will only harm the very young children Ofsted is meant to support."
Register for free to continue reading
Registration is a free and easy way to support our truly independent journalism
By registering, you will also enjoy limited access to Premium articles, exclusive newsletters, commenting, and virtual events with our leading journalists
Already have an account? sign in
Join our new commenting forum
Join thought-provoking conversations, follow other Independent readers and see their replies