One in seven students have full-time jobs during degree course
Survey shows 59 per cent working at least part-time to fund studies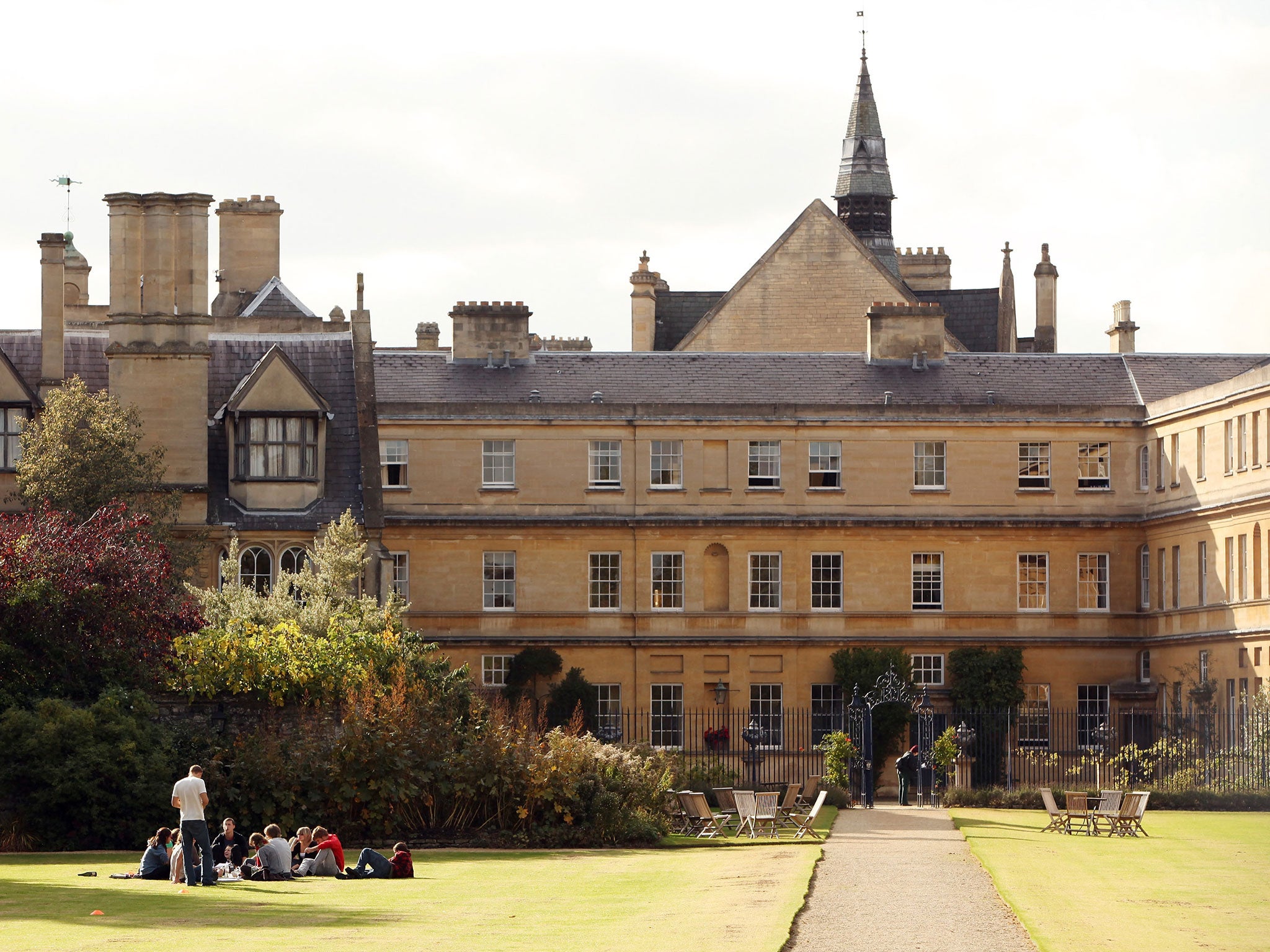 One in seven students now holds down a full-time job whilst they study at university, according to a survey out today.
The figures show how the rising cost of higher education could be undermining the university experience, as more students have to juggle their studies with precarious finances.
A survey of 2,128 students by Endsleigh, the student insurance agency, reveals 13 per cent have a full-time job – either in the holidays, term-time or both. It also shows that 59 per cent are at least working part-time to see them through the studies.
Britain's top universities have long had strict rules on taking employment in term time for fear it will impact on studies and the immersive university experience.
Oxford tells students on its website: "Term-time employment is not permitted except under exceptional circumstances," and tells students that even in the holidays they "will need to prioritise [their] studies". Cambridge similarly says it "does not allow students to undertake paid work" while they are studying full-time.
Historically being a student has been a privileged time to immerse yourself in the work and social life of a university. However, since the introduction of heavy fees and the prospect of ever-larger debts on graduating, many are choosing to work even in term time.
The majority of students surveyed (58 per cent) did admit the money they earned was not only to help them make ends meet but also allow them to socialise whilst on their course – while 38 per cent said they were working to save for the future.
A further reason for taking a job is to make themselves seem more employable on their CVs when leaving university – 41 per cent saying they did so to boost their employment credentials.
"The results suggest that working students are, at least in part, finding employment in the hope that the additional experience will help them stand out from the crowd when it comes to kick-starting their careers," said Kim McGuinness, education sector manager at Endsleigh.
Tom Gilmour, a student at Manchester Metropolitan University, added: "Before starting university, I was definitely worried that I wouldn't have enough money to pay for everything I needed. When you added it altogether, rent, the weekly supermarket bill, going out – it seemed a daunting prospect.
"I decided that, rather than just worrying about money, I needed to find the time to take on paid work during my degree."
The polling also looked at the finances of almost 1,000 recent graduates and found many disappointed by the poor state of their bank balance in early working life. Just under half of graduates questioned said their current wage is lower than expected, with 57 per cent earning £15,999 or less. Many were earning nothing at all.
London graduates earned the most, with almost half earning £16,000 or more compared with a national average of just over a third (38 per cent). Overall, 71 per cent of graduates said that university enhanced their chances of getting a job.
Join our commenting forum
Join thought-provoking conversations, follow other Independent readers and see their replies