Oxford University accused of sexism over claim sitting exams at home 'will help close gender gap'
Academics say a decision to allow undergraduates to sit a 'take-home' paper was misjudged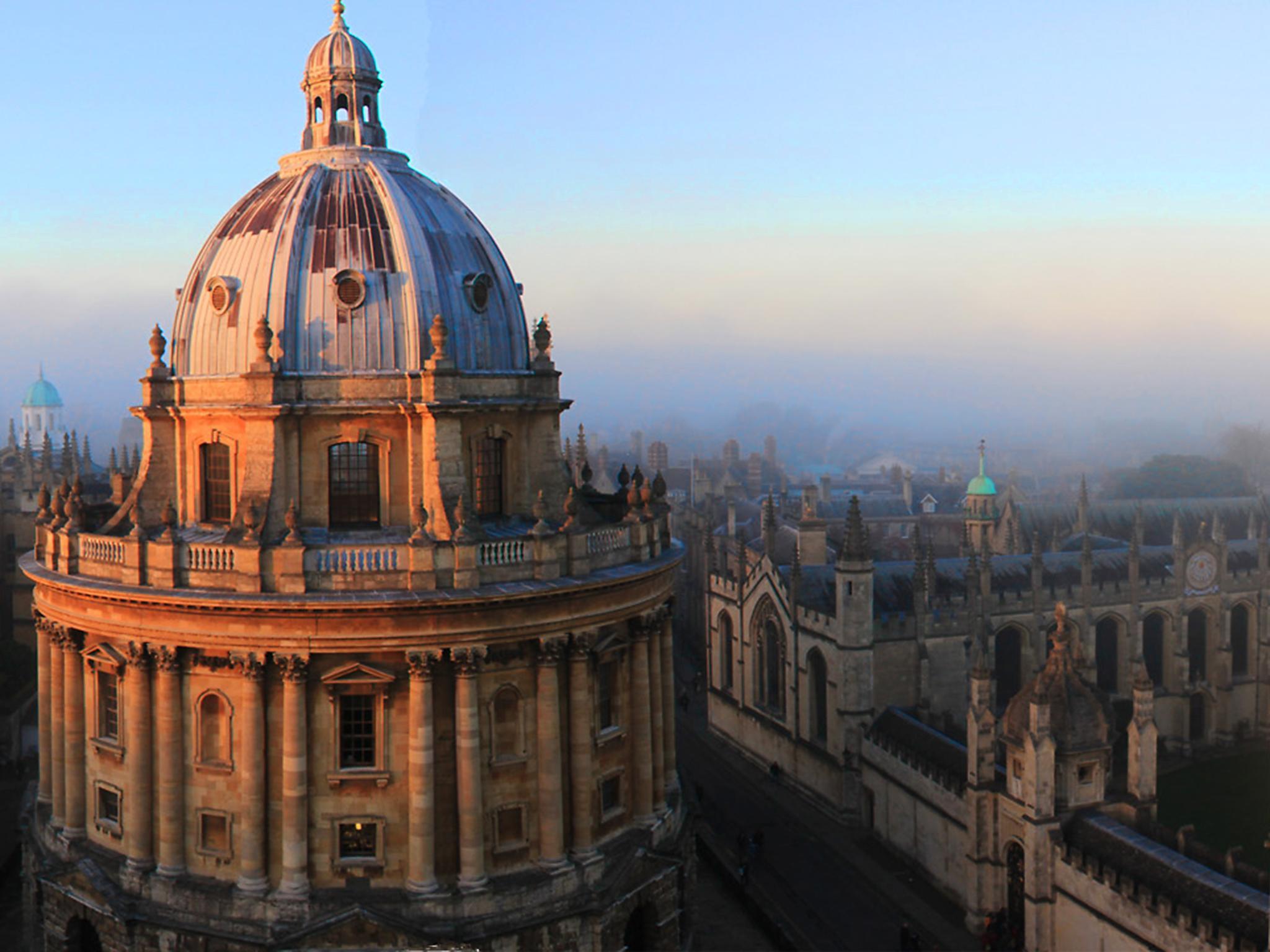 The University of Oxford faces fresh allegations of sexism, after its history department announced it would allow students to sit exams from home in order to help close the gender gap.
As of next term, students will be able to replace one of their five final-year exams with a "take-home" paper, as part of reforms to Oxford's History Faculty.
The move is designed to boost results for female students at the top-ranking institution, who are statistically less likely to graduate with a first-class degree in the subject than their male peers.
A leading historian has criticised the decision, however, warning that it risks implying that women are the "weaker sex".
Amanda Foreman, an honorary research senior fellow in history at the University of Liverpool, told The Telegraph: "The reason why girls and boys perform differently in exams has nothing to do with the building they are in.
"I think it is extremely well intentioned and I applaud them for taking the matter seriously. But it is so insulting.
"You are saying that the girls can't take the stress of sitting in the exam room, which does raise one's anxiety levels. I don't think girls are inherently weaker than boys and can't take it. Women are not the weaker sex."
Ms Foreman said the reason why men do outperform women in the subject is in reality the result of entrenched gender stereotypes from a young age.
QS World University Rankings: top 10 UK institutions
Show all 10
While young men are encouraged to be risk takers, young women are traditionally taught to be safe and conformist in their decisions and attitudes.
"A first-class degree is awarded on basis of whether ideas are fresh and new – risk taking behaviour takes you to that point," she explained.
According to a document seen by the Sunday Times, the history course at Oxford has one of the largest gender gaps in terms of results.
The document stated: "This course in particular showed one of the largest gender gaps in results between women and men.
"As women and men perform more equally in submitted work, it was proposed that a take-out exam with questions similar to that in a timed exam should be implemented."
Some faculty members were reportedly sceptical of the policy, warning it increased the risk of plagiarism and acted as a "sticking plaster" rather than a long-term solution to gender attainment gaps.
An Oxford University spokesman defended the policy, adding that the gender gap was not the prime reason for the change.
"Timed exams remain an important part of the course, testing skills to complement the other assessed elements," he said.
"This change is part of a broader goal of diversifying the history course in response to a number of factors, including the need to test a greater range of academic skills.
"The gender gap was also a consideration in this change, although research shows that the causes of the gap are broad do not lie solely in methods of assessment."
Join our commenting forum
Join thought-provoking conversations, follow other Independent readers and see their replies