Universities spending millions to ensure budget-strapped police forces still patrol on campus
Northampton University alone spends £775,000 for team of six dedicated officers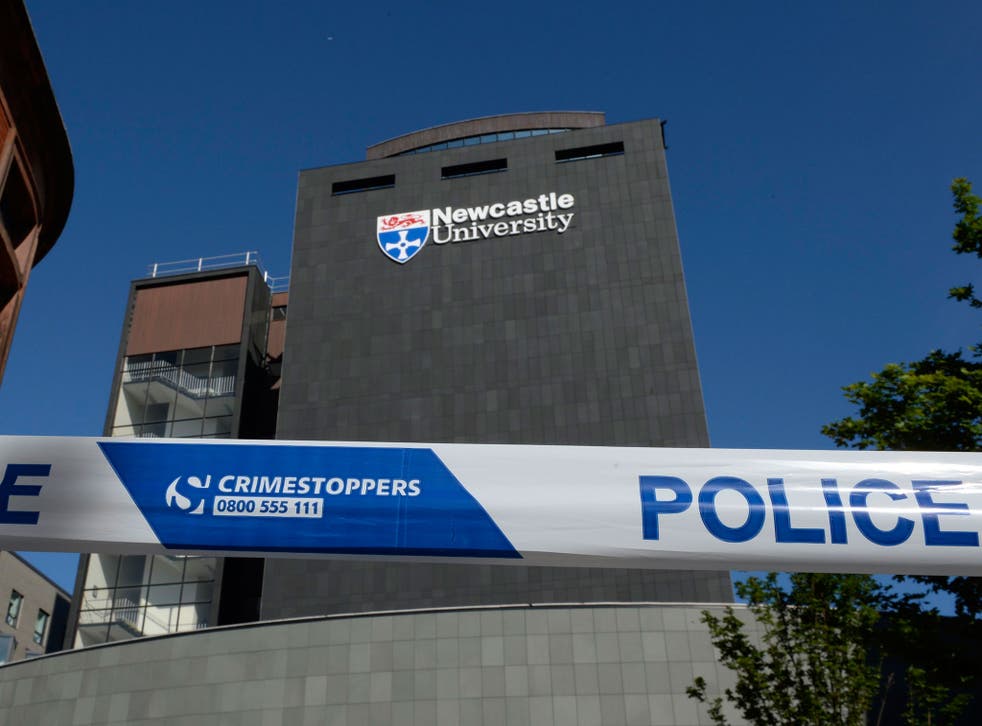 Universities across Britain are paying the police to protect their students from crime.
More than £2m has been paid out to 17 police forces over the last three years by 27 universities, and a further £1.2m allocated to current academic year.
The figures were unearthed after freedom of information request by The Times.
Northampton University has earmarked £775,000 over the next three years for one sergeant and five constables.
Sheffield, Durham and Liverpool are among the campuses taking part in the project, where universities can ensure they keep a team of dedicated officers at a time when the numbers of regular neighbourhood patrols have fallen.
Police budgets have reportedly decreased by 19 per cent since 2010 and the overall number of officers has fallen by around 20,000 over the same period.
Densely-packed campuses containing valuable equipment including computers, laptops and mobile phones can be a target for thieves, and drug dealers have been reported on campuses and in other student areas.
A Northampton University spokesman told The Times that it signed up "at a time when central funding to officers is reducing", adding they wanted to support the police in town "rather than stretch it further".
Five universities have begun paying for their own police in the past year.
UK news in pictures

Show all 50
At some universities, the police are being called in not just to deter theft but also drugs.
The University of Buckingham is not among those who pay for campus police but it does request officers and sniffer dogs visit to look for illegal substances.
Vice-chancellor Sir Anthony Seldon said: "We also offer advice to help improve mental health. To act as a deterrent, however, we invite police and sniffer dogs onto campus.
Support free-thinking journalism and attend Independent events
"Our students are involved in formulating our drugs policy and work with us to implement it.
"Universities must put far more resources into preventing students taking drugs in the first place, rather than paying a fortune on mental health services to pick up the bits, or on policing to keep drug-pushers away from students."
The university aims, with student involvement, to have a drug-free campus by 2020.
Labour's shadow minister for policing Louise Haigh, told The Times the revelations were creating a "two-tier system" where poorer areas missed out from public services.
"This is yet another example of the police, who have been shrunk to their lowest ever level, being unable to protect the public in the most basic sense."
John Apter, the national chairman of the Police Federation of England and Wales, told The Times: "The universities involved obviously see and value the need for campuses to be properly policed and this of course is only right.
"It is, however, astonishing that the government continues to ignore what is staring them in the face — the fact that we do not have enough police officers."
Additional reporting by agencies
Register for free to continue reading
Registration is a free and easy way to support our truly independent journalism
By registering, you will also enjoy limited access to Premium articles, exclusive newsletters, commenting, and virtual events with our leading journalists
Already have an account? sign in
Register for free to continue reading
Registration is a free and easy way to support our truly independent journalism
By registering, you will also enjoy limited access to Premium articles, exclusive newsletters, commenting, and virtual events with our leading journalists
Already have an account? sign in