Poor sex education leaves pupils prey to exploitation say school inspectors
Lessons in secondary schools concentrate too often on 'mechanics' of reproduction instead of importance of healthy relationships
Richard Garner
Wednesday 01 May 2013 14:23 Comments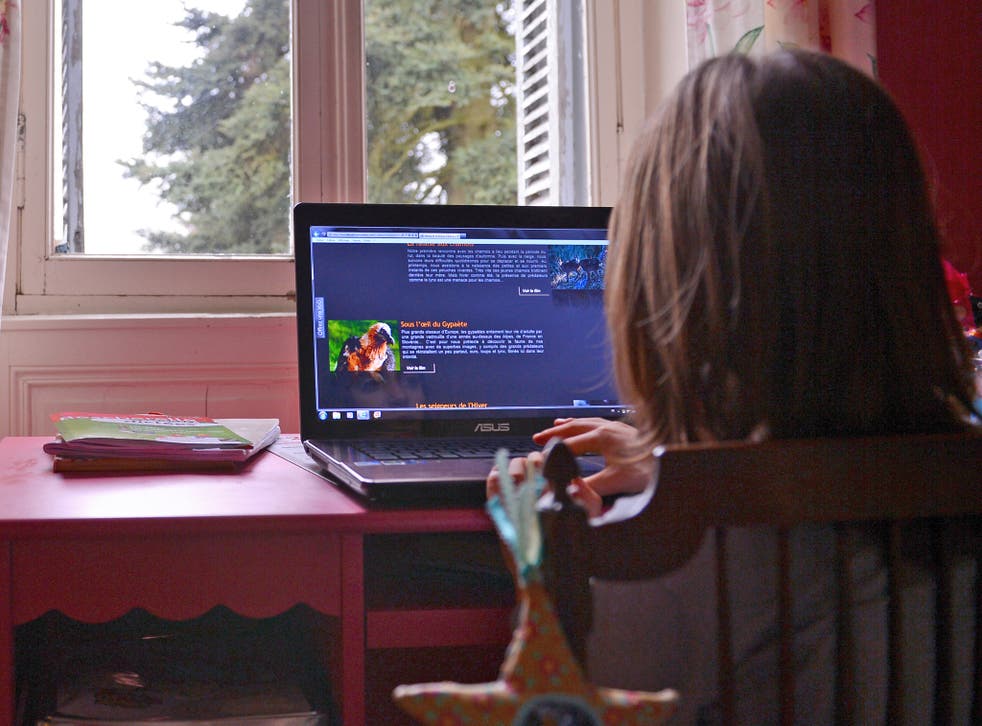 Sex education is poor in more than one in three schools - leaving pupils prey to sexual exploitation and unable to handle pornography, according to a report by school inspectors.
Too often lessons in secondary schools concentrate on the "mechanics" of reproduction instead of the importance of healthy relationships, says education standards watchdog Ofsted.
In addition, primary schools place too much emphasis on friendships without preparing their pupils for the physical and emotional challenges of puberty,
"Lack of high quality, age-appropriate sex and relationships education in more than one third of schools is a concern as it may leave children and young people vulnerable to inappropriate sexual behaviours and sexual exploitation," the report concluded.
"This is because they have not been taught the appropriate language or developed the confidence to describe unwanted behaviours or know where to go for help."
In just over half the schools surveyed, pupils had received lessons about staying safe but lacked skills such as the ability to stand up for themselves in difficult situations, In addition, whilst they were told about security settings which operated on social media, they either did not know how to use them or could not be bothered to,
Lessons also skirted over the issue of pornography and its influence on pupils' effective understanding of healthy sexual relationships, the report added.
"The failure to include discussion of pornography is concerning," it said, "as research shows that children as young as nine are increasingly accessing pornographic internet sites and Childline counsellors have confirmed an increase to more than 50 calls a month from teenagers upset by pornography."
The findings emerge from a survey of PSHE (personal, social, health and economic education) lessons in 50 schools and an online survey of 178 pupils about their attitude to them. The report was entitled "Not yet good enough".
Researchers also found that - while pupils were given adequate warnings about the dangers of drug misuse and smoking - too little information was given on the physical and social damage that could be caused by alcohol abuse.
One of the main problems, it added, was that "too many teachers lacked expertise in teaching sensitive and controversial issues which resulted in some topics - such as sexuality, mental health and domestic violence being omitted from the curriculum". In 42 per cent of primary schools and 38 per cent of secondary schools, teaching standards needed improving.
When pupils themselves were asked what issues should be covered in PSHE education, 37 per cent said they wanted them to deal with bereavement, 33 per cent opted for coping with stress and just over three in ten (31 per cent) wanted to learn more about eating disorders such as anorexia - with more girls (40 per cent) opting for the latter than boys (25 per cent).
On teaching about discrimination, it emerged most pupils had been taught about racism and sexism but not other forms of discrimination. This had resulted in their failure to appreciate the impact of other forms of derogatory language - "particularly homophobic and disablist comments".
On economic wellbeing and financial capability, the majority of secondary schools were "strong" in delivering the topic but pupils wanted to learn more about economic wellbeing. One girl aged 15 said she wanted to learn about "the different types of tax and national insurance and council tax and all stuff like that - didn't teach about housing benefit or any stuff you need when you leave school".
Ofsted's comments come just weeks after teachers' leaders called for the dangers of pornography to be emphasised in sex education lessons.
The Association of Teachers and Lecturers passed a resolution warning that - without them - pornography would be seen as the norm by many young people.
A spokesman for the Department for Education said:  "The quality of PSHE teaching is not good enough."  The Government, he added, was funding the PSHE Association to develop the curriculum and improve the way it is taught, saying: "The best people to fix this problem are teachers on the ground – not politicians in Whitehall."
Register for free to continue reading
Registration is a free and easy way to support our truly independent journalism
By registering, you will also enjoy limited access to Premium articles, exclusive newsletters, commenting, and virtual events with our leading journalists
Already have an account? sign in
Join our new commenting forum
Join thought-provoking conversations, follow other Independent readers and see their replies