Poorer students three times more likely to live at home while at university, study says
Moving long distances to study for a degree is largely the preserve of 'white, middle class, privately educated' students, report suggests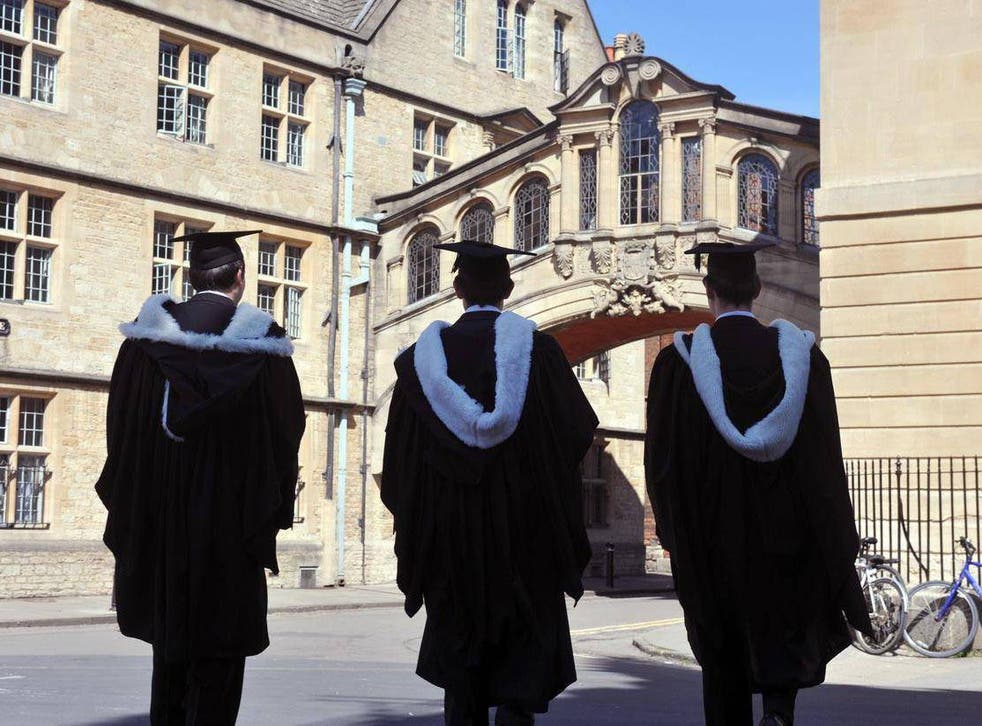 Disadvantaged students are more than three times as likely to live at home while attending university than their wealthier peers, a new study has found.
Moving long distances to study for a degree is largely the preserve of "white, middle class, privately educated young people," the report from social mobility Sutton Trust suggests.
The study found that more than half (55.8 per cent) of young people n 2014/15 stayed local for university, attending institutions that were less than around 55 miles away from their home address.
Over three times more students from the lowest social class group commute from home, compared with the highest social class (44.9 per cent compared with 13.1 per cent).
"In contrast, leaving home and attending a distant university is too often the preserve of white, middle class, privately educated young people," the new research concludes.
It also finds that state school students are 2.6 times more likely to stay at the family home and study locally than those who were privately educated.
Meanwhile, British Pakistani and British Bangladeshi students are over six times more likely than white students to stay living at home and studying nearby.
And those living in the northern regions of England, especially the North East, are much less likely to be mobile when going to university compared with those in the south of the country.
The new report - which has been published just a week after Theresa May announced her review of higher education - calls for maintenance grants and means-tested fees to be reintroduced.
Other recommendations are for railcards that can be used at peak times, and petrol vouchers or subsidised bus services for those living in rural areas where train travel may not be possible.
Dr Michael Donnelly, of the University of Bath, one of the report authors, said: "The traditional view of what it means to go away to university, moving out and far away, is very much the preserve of white, middle class and privately educated young people from the south of England.
"These differences represent a consistent and growing divide in higher education experiences."
Student news in pictures

Show all 34
The study also suggests that universities should consider more flexible timetabling of lectures where they have large increases in students commuting from home - such as limiting classes that start early in the morning that require students to travel at expensive, peak times.
Dr Donnelly added: "Whilst moving away is not for everyone, some of the most disadvantaged young people could be being prevented from accessing new opportunities and social networks further afield, or developing important life skills through living independently - further damaging chances for social mobility."
With additional reporting from PA
Join our new commenting forum
Join thought-provoking conversations, follow other Independent readers and see their replies