Primary pupils will be forced to drop their foreign language studies once they reach secondary school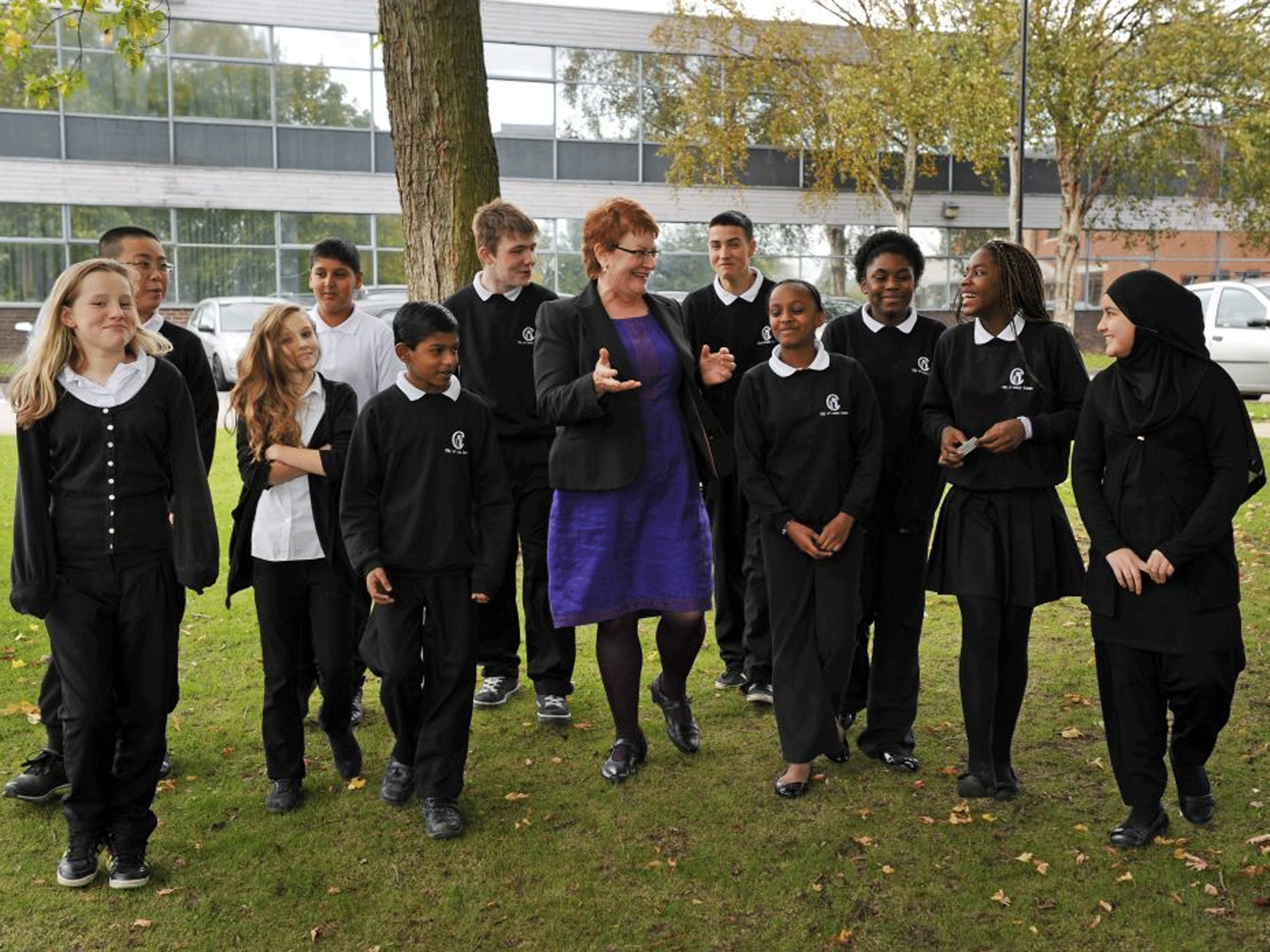 More than 400,000 pupils a year will have to drop the languages they have studied from the age of seven once they move to secondary school, says a report out today.
Just 27 per cent of secondary schools are able to guarantee that pupils can carry on with the same language, while 46 per cent of primary schools admit they have had no contact with neighbouring secondary schools to find out what languages they teach.
The report, by the British Council and CfBT Education Trust, talks of a "systemic dysfunction" in the relation between primary and secondary schools which, it says, is "a grave cause for concern and cannot help but negatively impact on pupils".
A survey of more than 1,100 schools revealed that less than one per cent of teachers believed the introduction of compulsory language teaching in primary schools from this September would improve language teaching.
Some 83 per cent of state school teachers and 86 per cent of those in independent schools were either "not very confident" or "not at all confident" the changes would improve the situation in their schools.
Part of the reason for the stark differences in the languages taught at primary and secondary schools is because the primary schools are having to tap the language skills of existing staff or volunteers from the community – rather than hire specialist teachers.
The problem has been compounded by the lack of language teachers at secondary schools following Labour's decision a decade ago to make the subject voluntary for 14- to 16-year-olds.
Secondary schools say it has been difficult to contact primary schools to find out what languages they were teaching. One secondary school teacher told researchers: "Last term I sent a letter inviting 20 of the closest feeder primary schools to a meeting at my school to discuss strategies/resources/best practice. I had two responses – both negative."
Another added: "Fifty per cent of our key stage three [11- to 14-year-olds] learn German and this is never offered at key stage two [seven- to 11-year-olds]."
Join our commenting forum
Join thought-provoking conversations, follow other Independent readers and see their replies