Privacy concerns raised as more than one million pupils are fingerprinted in schools
An estimated 31 per cent of schools did not consult parents before using the biometric technology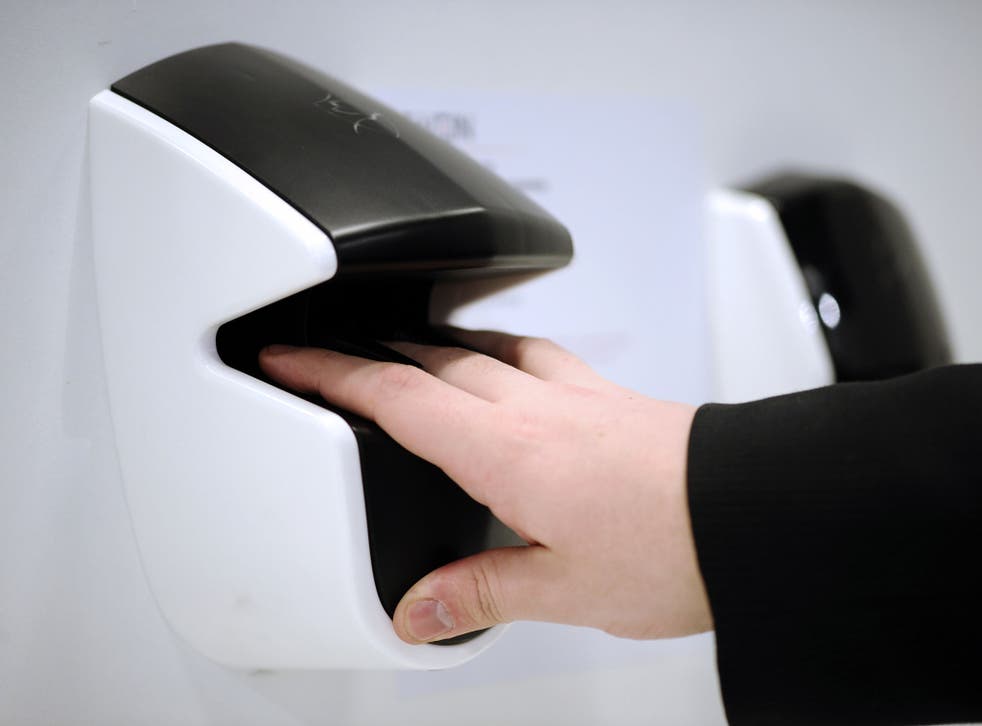 More than a million pupils have been fingerprinted at their secondary school - thousands without their parents' consent, according to new research published on Friday.
Figures show that four out of 10 secondary schools now use biometric technology as a means of identifying pupils - with nearly a third failing in their duty to seek parental consent before introducing the system.
The figures are based on Freedom of Information request returns from 1,255 schools to the civil liberties campaign group Big Brother Watch with the group warning pupils will grow up believing "it is normal to be tracked like this all the time".
The most common uses of the system are at meal-times where headteachers claim it can be a more "discreet" method of ensuring those pupils entitled to free school meals get them - and in school libraries. Some have used the system for registration of pupils at school.
Based on the FOI returns in September, Big Brother Watch estimates 1.28 million pupils have been fingerprinted. Of those surveyed, an estimated 31 per cent did not consult parents before using biometric technology from September.
"Going to school should not mean kids are taught that they have no privacy, especially at a time when we are sharing more data about ourselves than ever before," said Nick Pickles. director of Big Brother Watch.
"Fingerprinting them and tracking what they do might save some admin work but the risk is pupils think it is normal to be tracked like this all the time. Schools need to be transparent about what data is being collected and it is used,
"Parents will be rightly concerned to hear so many schools did not seek their permission to fingerprint their children while pupils may not have been made aware they now have a legal right to ask to use a system that doesn't require a fingerprint to be taken."
Malcolm Trobe, deputy general secretary of the Association of School and College Leaders - which represents secondary school heads, said: "It is significantly easier for schools to use this system in a number of ways - for example for taking things pout of libraries and at meal-times.
"Most kids don't lose their fingers whereas losing cards is far more likely. This cuts down on the need for youngsters to carry cards. Children can also have their cards stolen or be bullied for them."
The system also meant pupils entitled to free school meals no longer had to present a card which could identify them to other pupils.
Mr Trobe insisted its use did not mean pupils were being fingerprinted as in what would happen in a police station. "IT is a number recognition system - whereby the fingerprint is translated into a number. Schools will destroy the information once the pupil leaves the school."
He said that its introduction at the school where he taught until five years ago saw "only the odd parent" registering an objection - "one or two out of 650/700 families".
Sion Humphreys, policy adviser to the National Association of Head Teachers, added: "Schools can find this technology extremely useful to help efficiently administer systems like cashless catering and borrowing library books. As a result, the use of biometrics is likely to become more widespread.
"NAHT does not have a problem with biometrics as an administrative tool but schools must comply with the guidelines to ensure pupil privacy is protected."
A spokeswoman for the Department for Education said: "It is absolutely right that parents should decide how their child's personal data is used.
"That is why we changed the law so parents now have the right to prevent schools and colleges - including independent schools - using their children's biometric data.
"Schools and colleges must now ensure that written consent is obtained from parents before a child's biometric data is taken and used and must make alternative arrangements if the request is refused."
Mr Trobe said many schools would include the consent form as part of a list of items for which the school needed parental consent given to parents when their child enrolled at the school.
Join our new commenting forum
Join thought-provoking conversations, follow other Independent readers and see their replies