Queen's Speech: Theresa May's grammar school expansion plans scrapped
Widely-opposed plans to scrap universal free school meals for infants also omitted from Queen's Speech
Rachael Pells
Education Correspondent
Wednesday 21 June 2017 14:03 Comments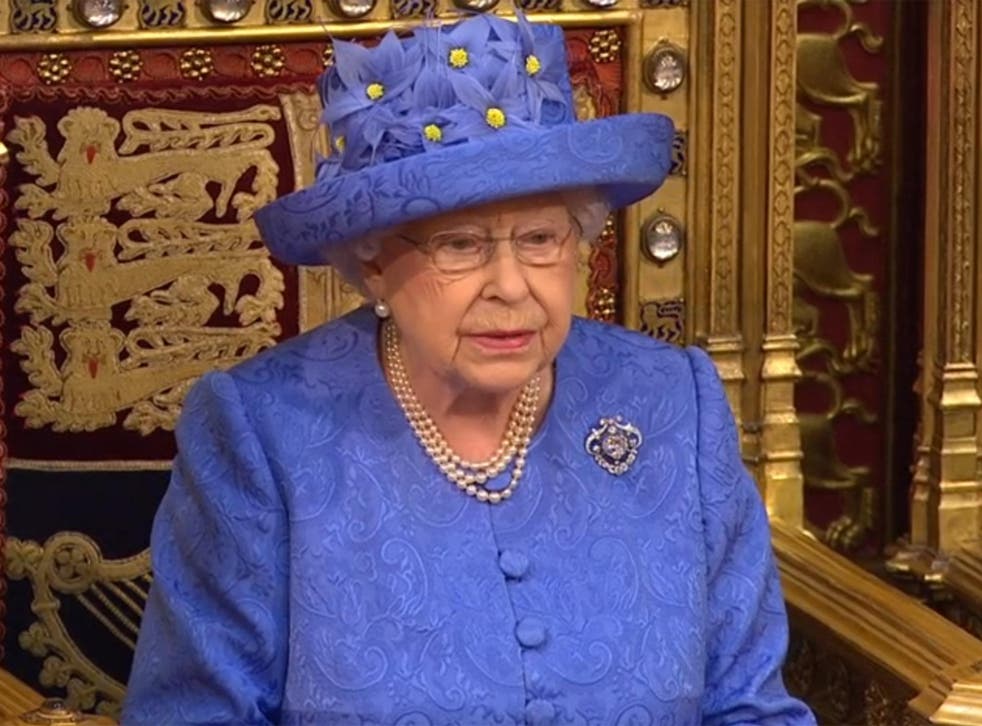 Controversial plans to expand grammar schools in England have official been scrapped, after Theresa May's flagship policy was omitted from the Queen's Speech.
The Queen said the government would "look at all options" for new schools moving forward, but no action has been stated to remove the current ban on selective school expansion.
A national funding formula for schools was reaffirmed, along with a "major reform of technical education", as promised in the Tory election manifesto.
Plans to scrap universal free school lunches for infants were also left out of the speech, however, meaning no new major changes will be put forward for education within the next two years.
Industry leaders expressed hesitant relief following the general election vote, when it first appeared the Conservatives would not achieve the majority needed to push through major changes including the creation of new grammar schools.
But the absence of the widely-opposed education policies also means the removal of extra funding promised in the Tory election manifesto, leaving it unclear as to how much will be budgeted for schools.
Plans to replace the universal school meals lunches with cheaper breakfasts were meant to provide the bulk of the £1bn set aside for education at a time when schools are facing a serious squeeze on spending.
UK news in pictures

Show all 50
Responding to Wednesday's speech, Kevin Courtney, General Secretary of the National Union of Teachers, said the Government had made a "grave mistake" in not addressing the school funding crisis.
"[Grammar schools] are an unnecessary and unwanted distraction," he said. "It is now time that Theresa May turns her attention to the real and pressing issue of school funding.
"This was a major issue in the General Election. Schools are not crying wolf, there literally is not enough money for head teachers to run their schools properly."
School spending plans outlined in the Conservative manifesto last month indicated a cut of 7 per cent per pupil, the IFS calculated.
Teaching union heads have called for an immediate five per cent increase in funding for "cash starved" schools, college and early years providers, as many providers face having to cut staff due to shortages.
Geoff Barton, general secretary of the Association of School and College Leaders said he was "concerned" about the Government's suggestion that "all options" remained open for schools.
The vague mention could mean the introduction of a watered-down grammar school policy later on, he warned.
Dr Mary Bousted, general secretary of the Association of Teachers and Lectureres (ATL) said the Queen's Speech was a "missed opportunity" for the Government.
"An investment in education now is an investment in our future, post-Brexit. There is no suggestion that the Government will properly fund the major overhaul to technical education promised in today's Queen's Speech.
"After seven years of brutal cuts, further education colleges have been forced to make wave after wave of redundancies, and a serious recruitment and retention crisis has been exacerbated by excessive workloads and real term pay cuts.
"These issues need to be addressed if the Government's reforms are to have any chance of delivering the skilled workforce needed for a post-Brexit economy."
Register for free to continue reading
Registration is a free and easy way to support our truly independent journalism
By registering, you will also enjoy limited access to Premium articles, exclusive newsletters, commenting, and virtual events with our leading journalists
Already have an account? sign in
Join our new commenting forum
Join thought-provoking conversations, follow other Independent readers and see their replies