Racist bullying: Far-right agenda on immigration 'being taken into classrooms'
Heated debate on immigration blamed for increase in children reporting abuse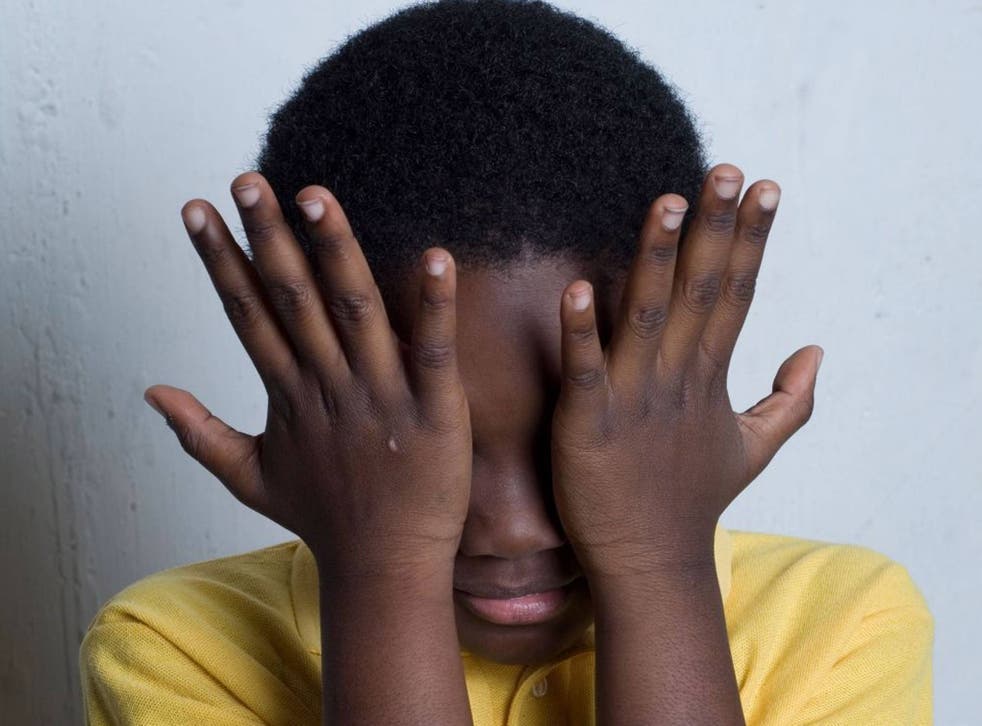 The number of children seeking help for racist bullying increased sharply last year, as campaigners warn that the heated public debate about immigration is souring race relations in the classroom.
More than 1,400 children and young people contacted ChildLine for counselling about racist bullying in 2013, up 69 per cent on the previous 12 months. Islamophobia is a particular issue in schools, according to the charity, with young Muslims reporting that they are being called "terrorists" and "bombers" by classmates.
Children who have poor English or a strong accent are often called "freshies" – an abusive term that highlights their struggle to fit in.
The rise in children needing help for xenophobic bullying coincides with rising political hostility to immigration – especially in the lead-up to this month's lifting of restrictions on Romanians and Bulgarians entering the UK.
In 2011, just 802 children approached the charity seeking help for racist bullying.
Sue Minto, head of ChildLine, said: "There's so much more of a focus in the news at the moment about immigrants... it's a real discussion topic and children aren't immune to the conversations that happen around them.
"Some children are being told, even if they're UK born, to pack your bags and go back where you belong. It is very worrying, it's a big increase. This past year, it really seems to be something children and young people are suffering with."
Overall, the number of children needing support for bullying of any kind was up 8 per cent between 2012 and 2013, according to ChildLine.
The charity's report found that the majority of the racist bullying affecting children was happening at school and many of those calling ChildLine for counselling say teachers ignore the situation or make it worse with clumsy interventions.
James Kingett, of the charity Show Racism The Red Card (SRTRC) which seeks to combat racism, said: "We work with around 50,000 young people every year and issues around Islamophobia have been very prevalent over the past 12 to 18 months. That idea that all Muslims are terrorists or bombers is a particular problem. We're getting that from kids with no Muslim classmates through to those in diverse schools with many Muslims."
Mr Kingett added: "We are doing work on the impact of far-right groups such as the English Defence League on children's attitudes. Often children are picking up language at home and from parents and taking that to be fact. The rhetoric at the moment around immigration is incredibly pervasive. The prominence of the immigration debate may have had a knock-on effect, filtering down in classrooms."
According to ChildLine, several young people who had the courage to tell a teacher then found that nothing happened or that they were given advice to simply ignore the bullies, which they found unhelpful and ineffective.
Others were reluctant to speak out, fearing that the situation would become worse.
Some actions taken by the school made things worse, some children said. For example, racist bullying being discussed in assembly simply advertised it and led to increased abusive behaviour.
Ms Minto said: "This kind of bullying seems to be happening much more at school and on the way to school than on social media. Some of the children who've spoken to us say that they've told a teacher and they didn't do anything. Another said 'I told a teacher and it became a topic in assembly,' which is horrendous."
While girls are ordinarily more likely to approach ChildLine about bullying, more boys get in touch about racist abuse. Of the calls and online counselling sessions, 52 per cent involved boys, 32 per cent girls and 16 per cent were gender unknown.
Mr Kingett said that although the rise in racist bullying complaints was worrying, it at least indicated that children were prepared to seek help about their problems.
The ChildLine report also found there was a dramatic rise in those seeking help with online abuse, with counselling for cyber bullying up 87 per cent in a year.
The charity also reported a 41 per cent increase in contacts about self-harm and a 33 per cent increase in young people feeling suicidal.
A Department for Education spokeswoman said: "No child should have to suffer the fear and victimisation of bullying. Every school must have measures in place by law to prevent it and, thanks to our new curriculum, children will soon be taught how to stay safe online, including cyber-bullying, from the age of five.
"We have strengthened the powers that teachers have to tackle bullying. They can search pupils for banned items, delete inappropriate images from phones, and give out same-day detentions. We are also providing more than £4m to a range of anti-bullying organisations to help schools develop strategies to tackle the problem and deal with the impact when it occurs."
In their own words: What children say about racist bullying
Teenage girl
"I'm being bullied at school because of my race and religion. They call me a terrorist because they know I'm Muslim. I've lost my temper a few times – it really frustrates me because then I end up getting in trouble. Some of my friends stick up for me, but it's not enough, I want the teachers to do something but they always tell me they're too busy."
Boy, age unknown
"I'm getting fed up. People at school keep calling me racist names but the teachers aren't doing anything. It's really upsetting and I feel unsupported. I don't know what to do."
Teenage girl
"I'm really upset. I've been getting bullied at school for a while now. I get called a 'freshie' and teased about the way I look – they say I have a big nose. I went to my teachers because I hoped they would make it stop but they didn't do anything, I feel like they just ignored me. My family have been really supportive but I find it difficult to cope. I just wish people would like me for me."
Teenage boy
"People at school call me racist names and tell me to go back to where I came from. It's starting to get me down. I have a friend who is really supportive but sometimes I can't help but feel so angry. I told my mum what was happening – she told me to tell a teacher. I haven't though. I don't want to tell anyone."
Girl, aged 13
"I used to be proud of my roots until I started getting bullied at school because I look different to everyone else in my year. They tell me to go back to where I came from and that I'm ugly or horrible to look at. I know they're trying to make me feel bad about myself and it's starting to work. I used to be confident but now I'm shy. My friends tell me to ignore it but it's really difficult not to care. I just feel so down."
Young boy
"A boy has been bullying me for ages. He calls me racist names and says nasty things. I told my parents about it because it was really upsetting me so they went to talk to my teachers. They thought it would help things but it's made the bullying so much worse. I feel like I can't escape the name-calling and I'm struggling to ignore it. I don't know what to do – I just wish it would stop."
(Taken from ChildLine counselling sessions)
Register for free to continue reading
Registration is a free and easy way to support our truly independent journalism
By registering, you will also enjoy limited access to Premium articles, exclusive newsletters, commenting, and virtual events with our leading journalists
Already have an account? sign in