MP calls for inquiry into 'rape culture' at independent schools
Police reviewing testimonies of abuse posted on Everyone's Invited website
Press Association
Monday 29 March 2021 03:27 Comments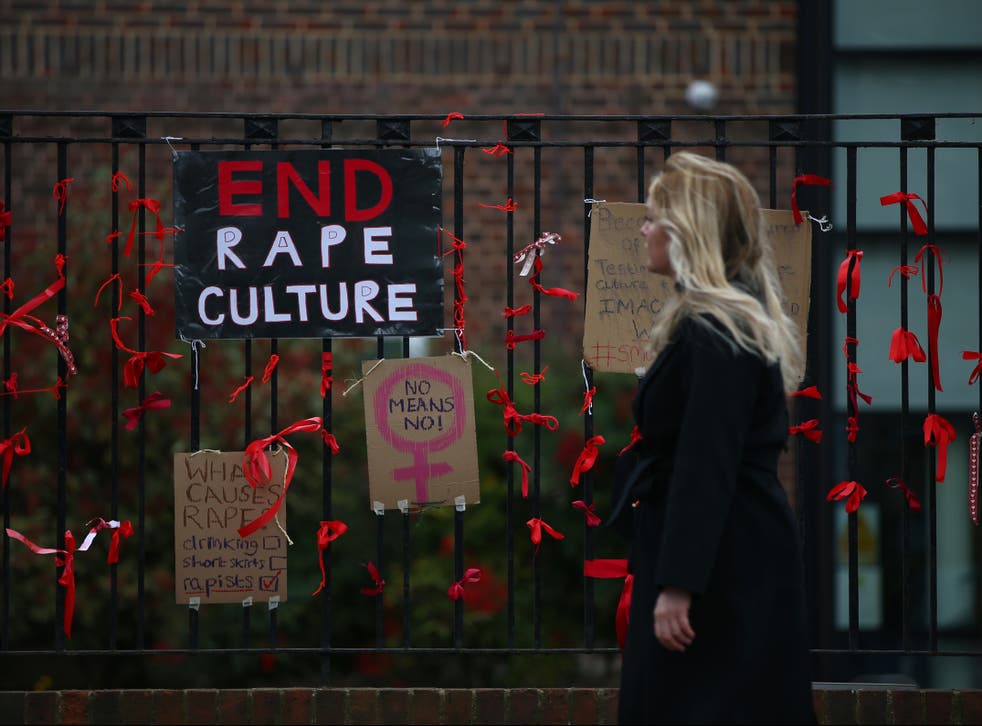 An inquiry should be set up to look into allegations of a "rape culture" at some of the country's most distinguished schools, a senior MP has said.
Robert Halfon, the chair of the Education Select Committee, said that what has allegedly been happening at several independent schools was "appalling" and claimed it had spread to state schools too.
Writing in the Sunday Telegraph, he said that countless stories had emerged of female pupils being "objectified, harassed and sexually assaulted".
He welcomed an investigation by the Metropolitan Police but said an independent inquiry should be launched after the police probe to find out "what exactly has gone on, why it was allowed to take place and what the schools did to try and stop it".
Mr Halfon also claimed senior staff had been "at best unable or at worst unwilling" to deal with the abuse and added: "Headteachers and governors should be held directly accountable. If found wanting, they should step down from their positions."
Read more:
The MP said that Ofsted should be responsible for safeguarding inspections of private schools rather than the current system which allows independent schools to have their own inspection regime.
He also called for the watchdog to fund a national helpline so female students can report incidents confidentially and get help and advice. "The schools have to be required to provide mental health and wellbeing counsellors, to give support for present and past pupils affected by these awful revelations," he added.
It comes after several independent schools in the country were accused of failing to deal with complaints about a "rape culture", with many testimonies shared on the Everyone's Invited website.
Scotland Yard said it had received multiple reports of offences after reviewing the site, which allows people to anonymously share their experiences of abuse.
More than 100 schools are mentioned in the testimonies and officers are establishing whether any potential victims in London could be encouraged to report crimes. Several people have come forward.
Scotland Yard's rape and sexual offences lead Detective Superintendent Mel Laremore told BBC Radio 4's Today programme on Saturday that it is a "national issue", adding: "I think it's more widespread than private schools."
Highgate School, a north London private school, announced it would be launching an independent review into issues raised.
A school spokesperson said: "We are horrified and deeply shocked by the testimonies on 'Everyone's Invited' and elsewhere. The governing body have appointed Dame Anne Rafferty to lead the independent review into the issues raised by the testimonies."
A government spokesperson said: "We are very concerned by the significant number of allegations recently posted on the 'Everyone's Invited' website. The abuse of children and young people in all its forms is abhorrent.
"The vast majority of schools, colleges and universities take their safeguarding responsibilities very seriously, so it is particularly shocking when allegations of abuse are made in connection with a place of education where everyone should feel secure and be protected.
"Working together, the Department for Education, the Home Office and the National Police Chiefs Council are in contact with 'Everyone's Invited' to provide support, protection and advice to those who are reporting abuse, including on contacting professionals or the police if they wish."
Press Association
Register for free to continue reading
Registration is a free and easy way to support our truly independent journalism
By registering, you will also enjoy limited access to Premium articles, exclusive newsletters, commenting, and virtual events with our leading journalists
Already have an account? sign in
Join our new commenting forum
Join thought-provoking conversations, follow other Independent readers and see their replies