SATs strike: Schools Minister Nick Gibbs fails to answer grammatical question he expects 11-year-olds to know
Mr Gibbs appeared on the BBC's World at One to defend the Government's education reforms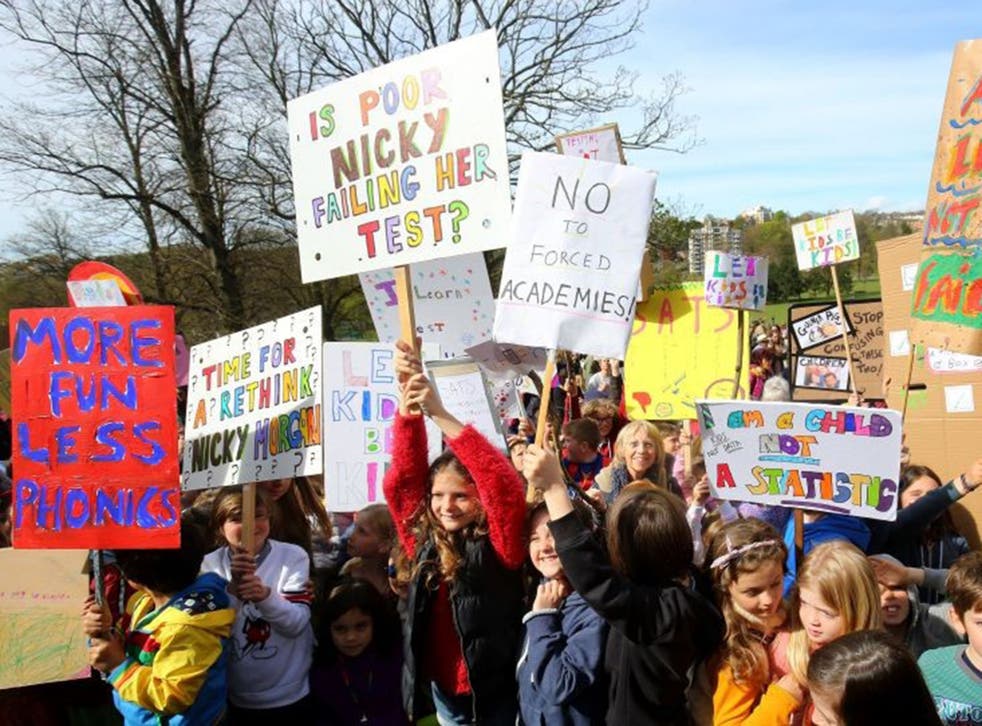 The Schools Minister has failed to answer a grammar question he expects 11-year-olds to be able to answer.
Nick Gibb appeared on BBC Radio 4's the World At One to argue that SAT tests were important to ensure children were learning to read and write from an early age in order to assure their long term development.
He was asked by presenter Martha Kearney to identify whether the word "after" was a preposition or a subordinating conjunction in the sentence: "I went to the cinema after I'd eaten my dinner".
He insisted it was a preposition despite Ms Kearney saying the correct answer was subordinating conjunction.
He said: "''After' is a preposition. It can be used in some contexts as a word that co-ordinates a sub-clause."
After the mistake he tried to bring the conversation back to the issue of early years education saying: "This isn't about me. This is about ensuring that future generations of children - unlike me incidentally, who was not taught grammar at primary school - we need to make sure that future generations are taught grammar properly."
It came as parents across England took their primary school aged children out of school for the first ever "kid's strike" in protest at the number of tests children as young as six are expected to undergo.
The campaign said: "We're a group of Year 2 parents who've had enough... enough of endless testing, enough of teachers not being trusted to teach, enough of an Ofsted driven, dull, dry curriculum aimed solely at passing National Curriculum Tests (SATs).
"We want our kids to be kids again and enjoy learning for learning's sake, not for Ofsted results or league table figures. Bring back the creativity and the fun - say goodbye to repetition and boredom!"
They said the regime had left their children "over-tested, over-worked and in a school system that places more importance on test results and league tables than children's happiness and joy of learning".
UK news in pictures

Show all 50
But in a statement before the strike, Mr Gibb said: "These tests are vital in helping schools to ensure that young children are learning to read, write and add up well.
"The truth is if they don't master literacy and numeracy early on, they risk being held behind and struggling for the rest of their lives.
"Children should only ever be taken out of school in exceptional circumstances and we'd urge the organisers of this campaign to drop their plans because it simply isn't fair on children to deprive them of a day of their education".
Join our new commenting forum
Join thought-provoking conversations, follow other Independent readers and see their replies