School 'bubbles' could be scrapped on 19 July, Williamson says
Education secretary says he wants measure 'removed as quickly as possible'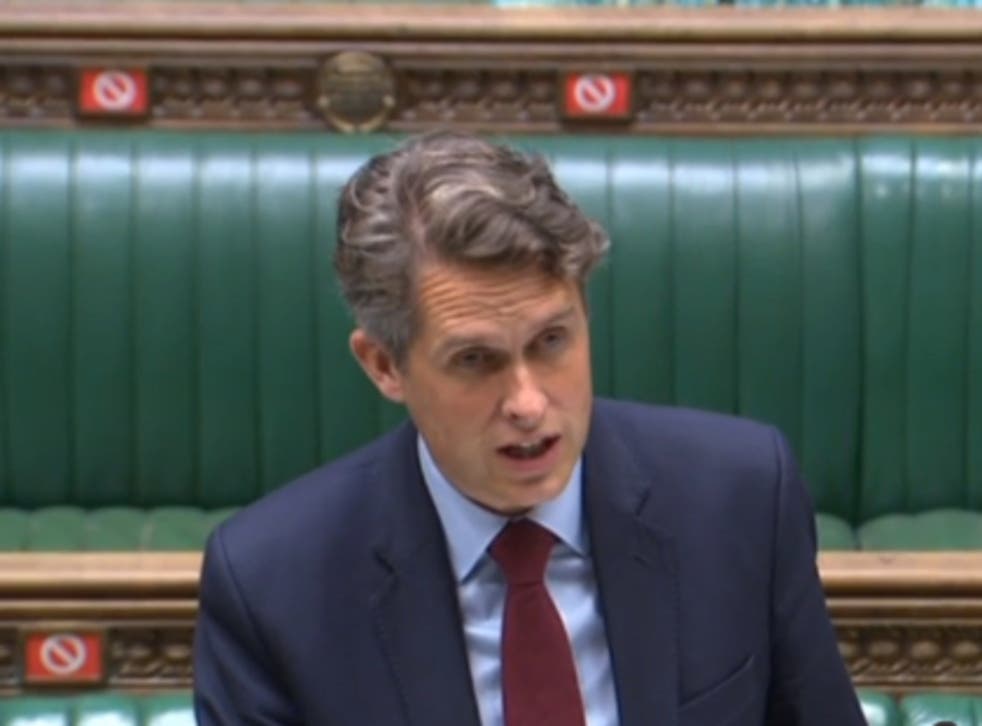 Gavin Williamson, the education secretary, says the government wants to scrap school "bubbles" as part of England's next step out of lockdown.
The measure keeps pupils and teachers in groups to minimise mixing and help limit the spread of coronavirus.
But Mr Williamson said on Wednesday that the government aims to be rid of it within weeks.
He told parliament he wants to see remaining restrictions in schools, including bubbles, "removed as quickly as possible".
He said: "We constantly assess all available data and we expect to be able to confirm plans to be able to lift restrictions and bubbles as part of Step 4.
"Once that decision has been made, we will issue guidance immediately to schools."
Step 4 of England's roadmap out of lockdown, when the government hopes to be able to remove all legal limits on social contact, is planned for no earlier than 19 July.
Concerns have been raised in recent weeks about the interpretation of rules which have resulted in large groups of pupils being sent home for 10 days if another pupil in their bubble tests positive for Covid-19.
This week, government data showed school absences linked to Covid had peaked at their highest rate since March.
More than 330,000 students were self-isolating due to potential contact with a Covid case last week and tens of thousands more were out of school with a suspected or confirmed coronavirus infection.
Reports suggested pupils may be able to avoid automatically self-isolating after coming in contact with a Covid-19 case under rules which could be introduced after the summer holidays.
Trials are continuing in schools into the use of daily contact testing as an alternative to self-isolation after the measure was paused earlier this year following advice from Public Health England.
Mr Williamson added: "Further steps will be taken to reduce the number of children who have the self-isolate, including looking at the outcomes of the daily contact-testing trial."
Register for free to continue reading
Registration is a free and easy way to support our truly independent journalism
By registering, you will also enjoy limited access to Premium articles, exclusive newsletters, commenting, and virtual events with our leading journalists
Already have an account? sign in
Register for free to continue reading
Registration is a free and easy way to support our truly independent journalism
By registering, you will also enjoy limited access to Premium articles, exclusive newsletters, commenting, and virtual events with our leading journalists
Already have an account? sign in
Join our new commenting forum
Join thought-provoking conversations, follow other Independent readers and see their replies