Schoolchildren should take exams earlier to cope with mental health pressures, says education minister
Nick Gibb insists that the 'more rigorous' curriculum was something that all young people could cope with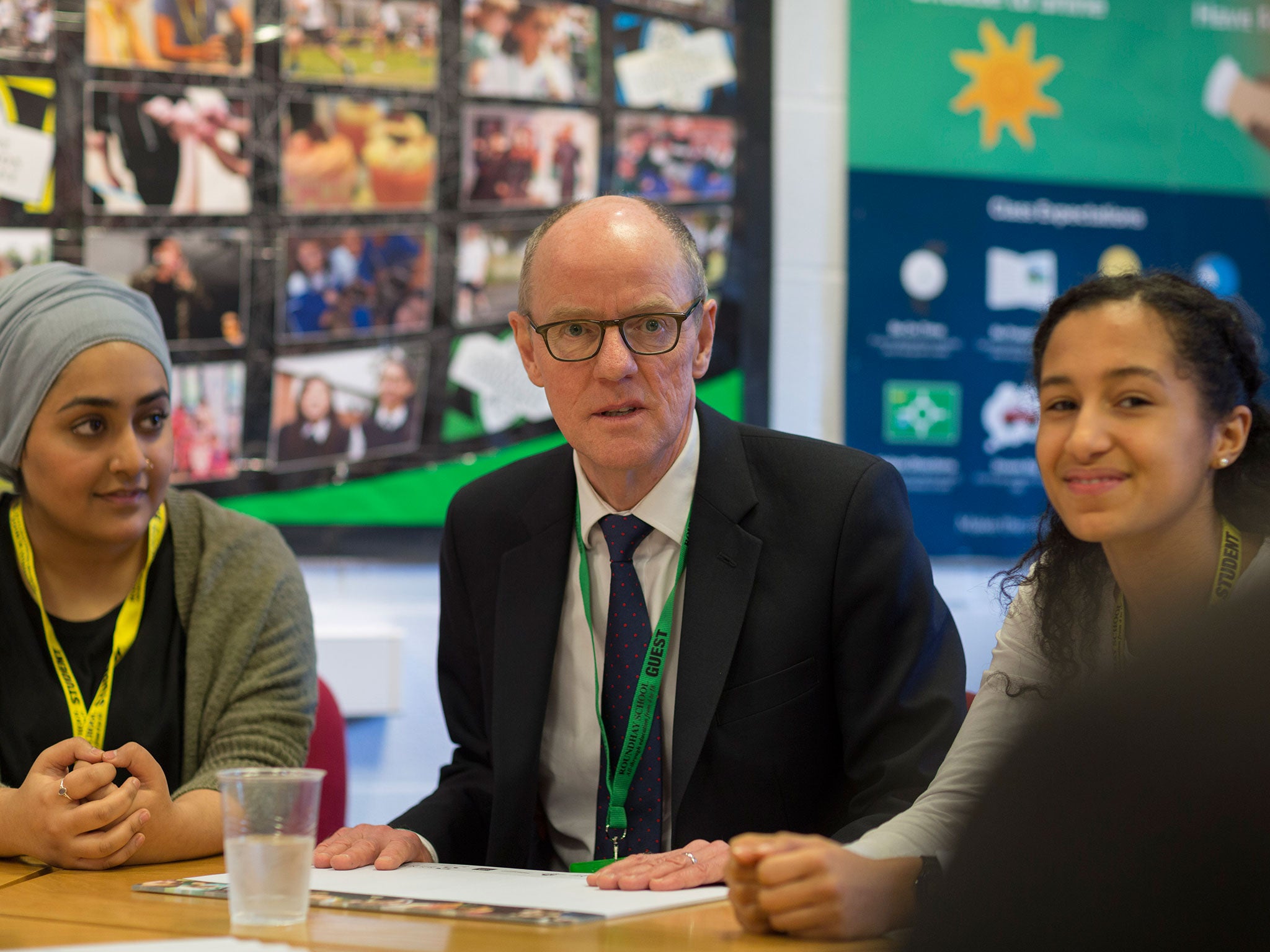 Children should take tests earlier to help them cope with exam-related mental health problems in later life, the school standards minister has suggested.
Nick Gibb told a joint hearing of the Education and Health Committees today that exam pressure had always been a part of school life and had always led to anxiety among young people.
He then suggested that getting children as young as 12 used to taking exams in school could help them to cope with the stress.
"The way to deal with exam pressures is to make sure that young people take exams earlier on in their school career – at the end of year seven, at the end of year eight and so on – so they are used to taking exams," he told MPs during the discussion on children's mental health provision.
But Labour MP Emma Hardy claimed that the current school system, which sees pupils take Sats, GCSEs and A-levels, already drives a lot of "stress and anxiety" for children.
She highlighted evidence indicating that 14 and 15-year-olds are the most likely to leave school to attend a medical alternative provision because of mental health problems.
"That doesn't just happen like that in year 10," she said. "That happens because of a progressive build-up all the way throughout their years in school until they get to year 10 and they just can't cope."
Addressing Mr Gibb directly, Ms Hardy added: "You are talking about exam pressure that is constant, that is in every year group for every subject for every pupil. How many subjects in each year? Is it nine, is it 10? And they're having to do that every single year.
"You are giving our young people a constant, unending pressure for exams in every year group."
Tory MP William Wragg also asked: "Is it not time that the gas under the pressure cooker be turned down a little?"
Addressing claims that exam reforms had led to a rise in mental health issues, Mr Gibb insisted that the "more rigorous" curriculum introduced by the Government was something that all young people could cope with.
Meanwhile, health minister Jackie Doyle-Price, who was also giving evidence at the hearing, said: "We do know that one in 10 children have an identifiable mental health condition and that is separate from exam stress.
"So I think while exam stress can exacerbate already existing pressures, I don't think we should see that as being the primary cause here."
On Mr Gibb's suggestion about sitting exams earlier on, Natasha Devon, former government mental health champion, told The Independent: "The transition between primary and secondary school is already really hard and they need those years to get used to it all."
She called on the Department for Education to seek the help of an expert in brain development to understand the pressures on children.
"They can't just keep piling on more and more pressure and cross their fingers and hope that it will work," Ms Devon said.
Tom Madders, director of campaigns at the YoungMinds children's mental health charity, added: "The education system is fundamentally unbalanced, with a far greater focus on exam results than on the wellbeing of students. Schools that prioritise wellbeing also tend to do better academically, so it makes sense to focus on promoting good mental health rather than putting children under yet more pressure."
Join our commenting forum
Join thought-provoking conversations, follow other Independent readers and see their replies